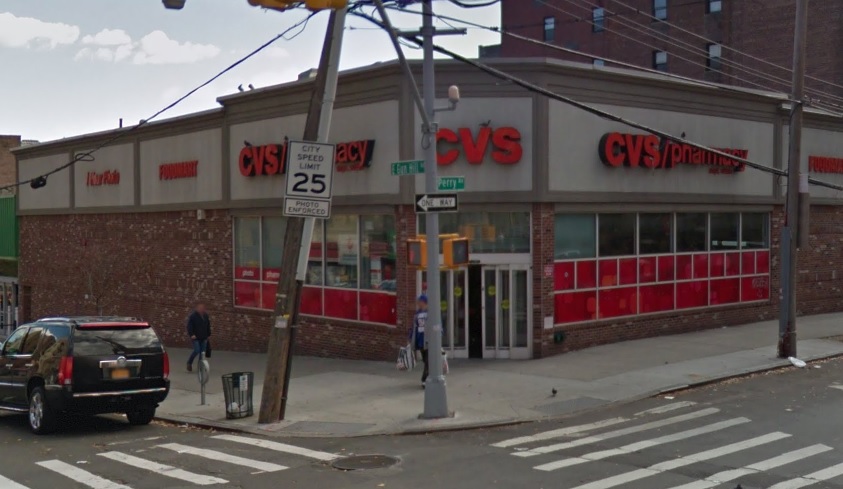 Customers at a CVS store in Norwood were shocked to learn one the pharmacy on East Gun Hill Road will close its doors.
Stephanie Cunha, a spokesperson for CVS, confirmed the store at 310 E. Gun Hill Rd. near Perry Avenue will close on March 4. citing "a business decision."
"Customers will not experience any disruption in service," Cunha said in a statement, adding the CVS Pharmacy at 732 Allerton Ave. will continue to "provide convenient pharmacy services to our customers."  There the pharmacy can "quickly and easily transfer their prescriptions to any other CVS location."
Outside the pharmacy, Hilda Nieves, a 21-year resident widened her eyes over the news.
"Don't tell me that," Nieves said, lugging two bags full of groceries from the CVS. "This CVS is great. This is the only pharmacy I go to. Please don't close it."
Nieves' attachment to the store was comparatively greater than Anthony Albaladejo, a Norwood resident ready to walk into the store with his friend Justine Rosario. "The CVS store itself is a good store, the pharmacy's kind of iffy," Albaladejo said.
For now, the pair will have to settle for the CVS store on the opposite end of Norwood at Bainbridge Avenue by East 206th Street to grab their deals.
Elvia Leon, another Norwood resident walking out the store with two bags full of items, finds the Bainbridge Avenue location too far to take the walk.
In the last few months, several stores within reach of the CVS on East Gun Hill have closed. While the Gjonaj Realty and Management Office closed its doors, Joseph's Pizzeria and Restaurant temporarily closed. The corner pizza shop plans to reopen. Meantime, the office building across from the pizzeria will open as a dental office.