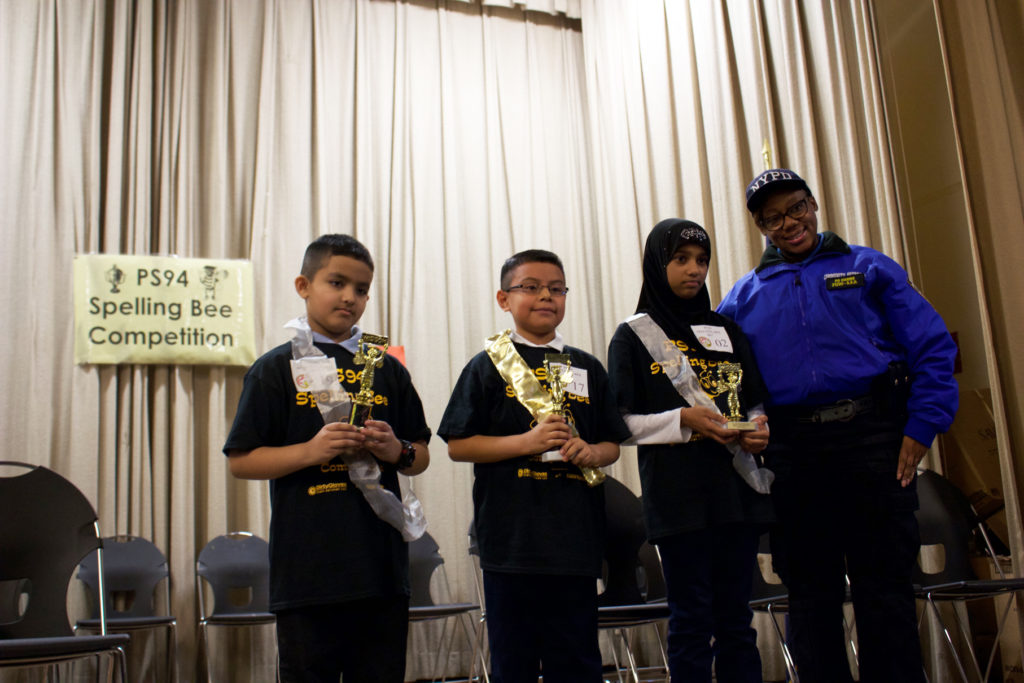 There was a hush as each contestant spelled the words in front of their classmates. But then it followed with a burst of cheers from each classmate sitting in the auditorium of PS 94, which also included many supportive parents witnessing an annual tradition play out at the neighborhood school.
One of the parents was Isabel Jimenez who was there cheering on her daughter Diana Leon. "This is a nice experience for the kids. It improves their vocabulary while having the support of the parents," said Jimenez, whose daughter went all the way to round 14 before the word "caricature" put her out of the competition.
Andrew Singh, 9, was a crowd favorite not only among the students but also among many of the teachers. For every word he spelled correctly a thunderous applause followed. Singh, who reached round 18, surprised many when they learned of his learning disability. Singh spelled as many words correctly as a he could, going as far as giving himself a personal shout out a few times after his correct spelling. That was until he reached the word "acknowledge," which he misspelled. "We are really proud of him," said his teacher.
As the spelling bee continued past level 20 the words gradually became more difficult, with words such as "conceivable" and "desperate" to "monotony" and "differentials" challenging students. By level 23 there were only three contestants left: Brian Puma, 10; Mazeen Chawdhury, 9; and Shahrin Alfi, 10. It was at round 24 that Shahrin misspelled "equivalent" putting her in third place of the Spelling Bee.
By the end of the competition Brian and Mazeen remained. The last round was intense as the competition had changed, with the moderator challenging students' spelling abilities one word at a time instead of a grouping of words.
Brian's mother, Martha Niola, was sitting at the edge of her seat as a volunteer to the event and as number one fan of her son. "This is very exciting!" said Niola as she watched her son on the stage. Finally, with the word "glorious," Brian won first place at the spelling bee.
"I'm very happy," said Niola. "He studied very hard for this. He would study the words and I would test him every weekend."
The trio of finalists walked away with trophies, while all participants showed off participation medals.