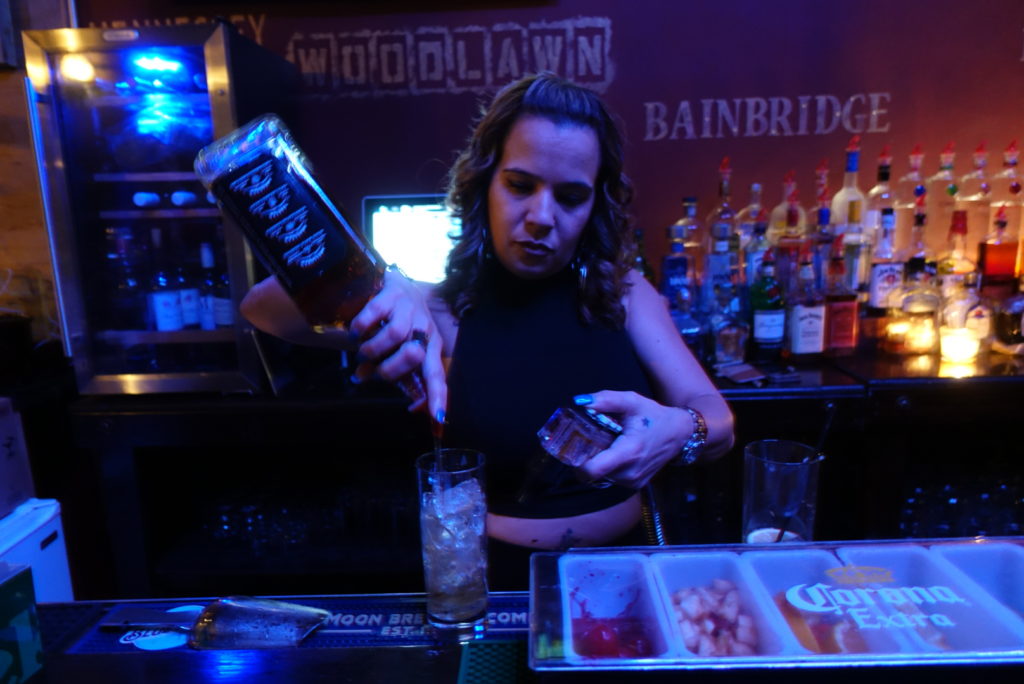 The familiar phrase, "ID please," followed by the extended hand of a straight-faced towering bouncer with music drowning out conversation penetrating the door, could describe the scene of a typical night out in New York City. A 'go ahead' nod from the bouncer leads the way inside where people are dancing, smoking hookah and drinking, but not in the obvious Manhattan setting. Instead, they're doing so in the Bronx, more specifically Norwood.
Norwood is now home to more Hispanic oriented eateries and stores which once fostered a much more Irish atmosphere with pubs that lined both sides of 204th Street. McDwyer's Pub was the bar that seemed to outlast all of the changes Norwood has seen over the past two decades, but closed late last year.
Norwood has made room for three primary spots that make up nightlife in the neighborhood. Because of this, outsiders may be inclined to say that the music and nightlife scene in Norwood is nonexistent, but according to staff and Bronxites alike, it still has a pulse, and endless possibilities to expand.
"I've been doing this for a long time and I'd say overall, the nightlife [in the Bronx] is growing," explained Alissa Castro, a bartender at Lexa Bar and Garden.
Lexa Bar and Garden, located at 357 E. 204th St. would be considered the newest addition to the bar scene in Norwood. It opened around a year and a half ago diagonally across the street from Beso Lounge, a long-standing nightclub that used to be the only spot to go in the area. Beso, at 320 E. 204th St. is the oldest of the three popular places, open until 4 a.m. It lures customers from Lexa, which only stays open until 2 a.m.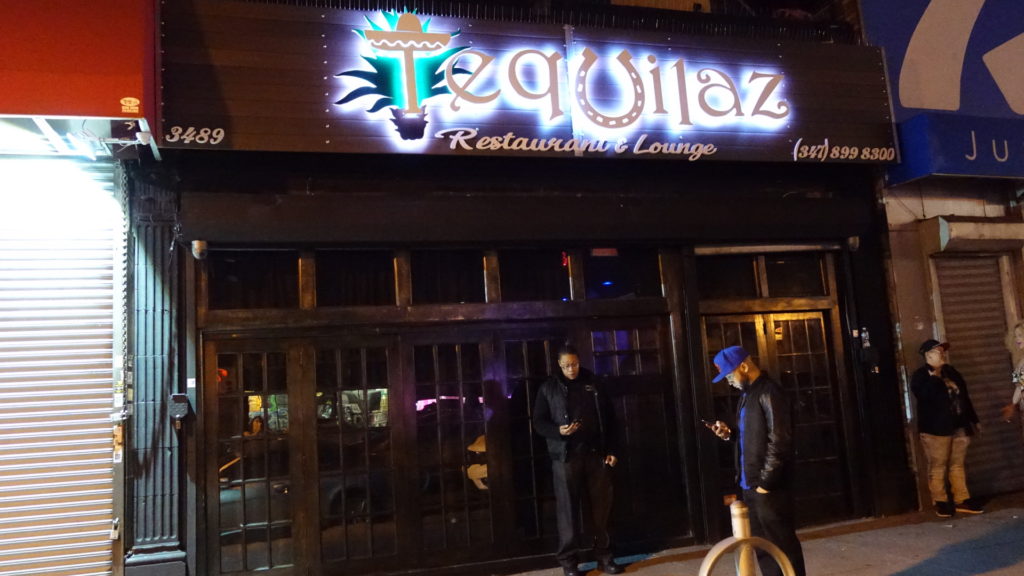 "Yeah, there is definitely a nightlife in Norwood," said Richie Calogio in between serving customers at Beso Lounge, where he's been a bartender for the past year and a half. "There are bars around here and a lot of people are always in them so of course there's a nightlife."
Owners of the two bars, Eli Garcia (Beso) and Gino Pacheco (Lexa), were unavailable for comment.
Tequilaz, located at 3489 Jerome Ave., is the only lounge that isn't on 204th Street, but is conveniently located near the 4 subway train and is 10 minutes from the East 204th Street stop. The lounge was once home to Escape Lounge, which closed in early 2016.
"I come here [Tequilaz] when I want to relax and unwind. It's the weekend and I want to be able to party, but I don't always have the money or time to go into Manhattan," said Jonaly, a local resident. "I'm just glad we have more than only Beso here now where I can do that."
The bar scene is there, but definitely in its early stages with little interest from business owners. But Jose Rodriguez, a bouncer who has worked at Beso Lounge for two years, says a bar should have more amenities to please people outside the Bronx.
"Around the Bronx, most clubs all need food to cater to everyone's preferences. In Manhattan, you don't need that. There are shops all around open late for food. But when you're coming to the Bronx, you find there aren't as many places to eat and they're picky about what they want," laughs Rodriguez, pointing to the buffet setup on the bar with the line forming in front of it. "Also most of the clubs and bars in the Bronx have hookah because people love their hookah around here."
For Lexa, the hookah appears to have finally attracted customers from outside the neighborhood.
"Now, we get people from other areas; we get people from all over the Bronx," said Jasmine Hernandez a bartender at Lexa's. "It takes about a year for people to become familiar with you out here, so now people are really coming to us."
Still, with these crutches, there's an untapped market of locals who want to stay loyal to their borough when choosing where to enjoy a weekend night out.
"These places are away from the bad area, but still in the Bronx," said Carlos Tapia, a local resident, on why he decided to come here for a Saturday night. "I like to stay in the Bronx to find the right type of place. It's not as bougie as Manhattan, it's just the right scale."