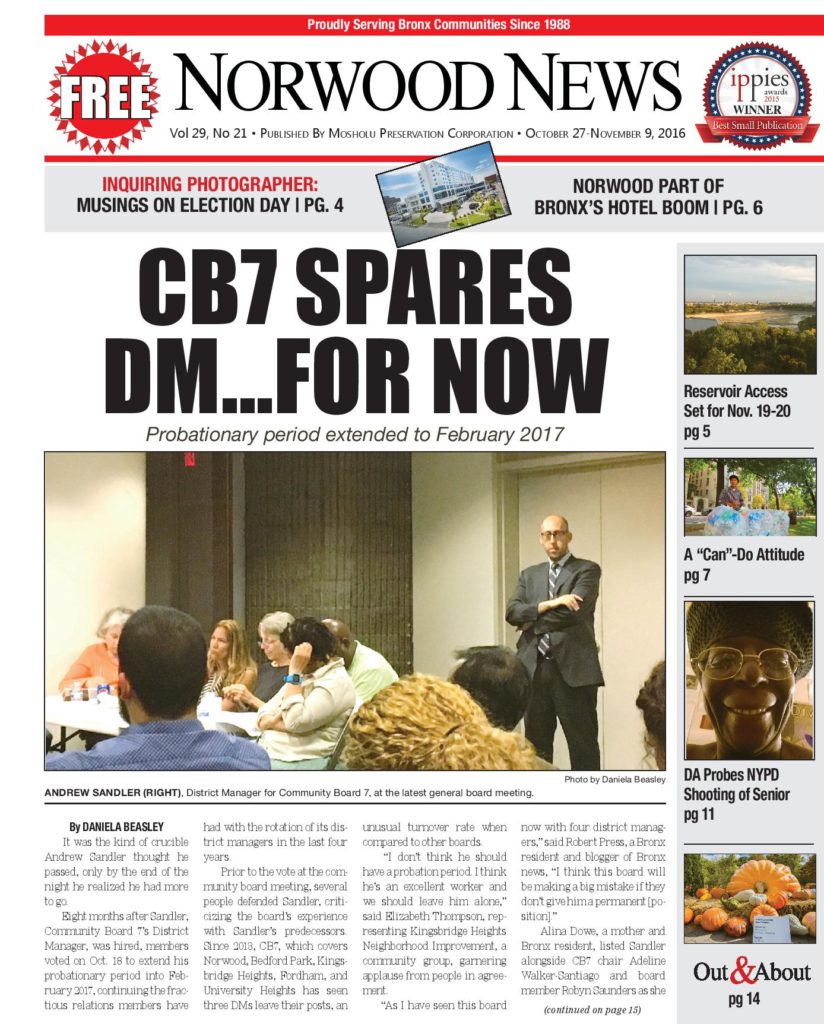 Hello Fellow Readers!
The latest edition of the Norwood News, covering Norwood and its surrounding Bronx communities, is out with plenty of community news you can use. There's plenty of news in this 16-page packed paper, so let's get to it.
We begin with a story on the internal politics happening at the local Community Board 7, which covers the Norwood section. Read about members extending the probationary period of its district manager, and learn what may have really triggered this animosity. 
Inside the cover, we look into the impact the NYPD fatal shooting of Deborah Danner of Castle Hill has on the mentally ill community, the temporary reopening of Jerome Park Reservoir for recreational use, and an in-depth story on the rising boom in the Bronx hotel trade following recent news of a hotel coming to Norwood.
As always, we have the usual Norwood News staples–Inquiring Photographer, Neighborhood Notes, and Out & About–to help improve your life.
So check out the latest edition of the Norwood News, leave comments on our website, and be sure to send comments my way, dcruz@norwoodnews.org.
Til next time!
David Cruz
Editor-in-Chief, Norwood News