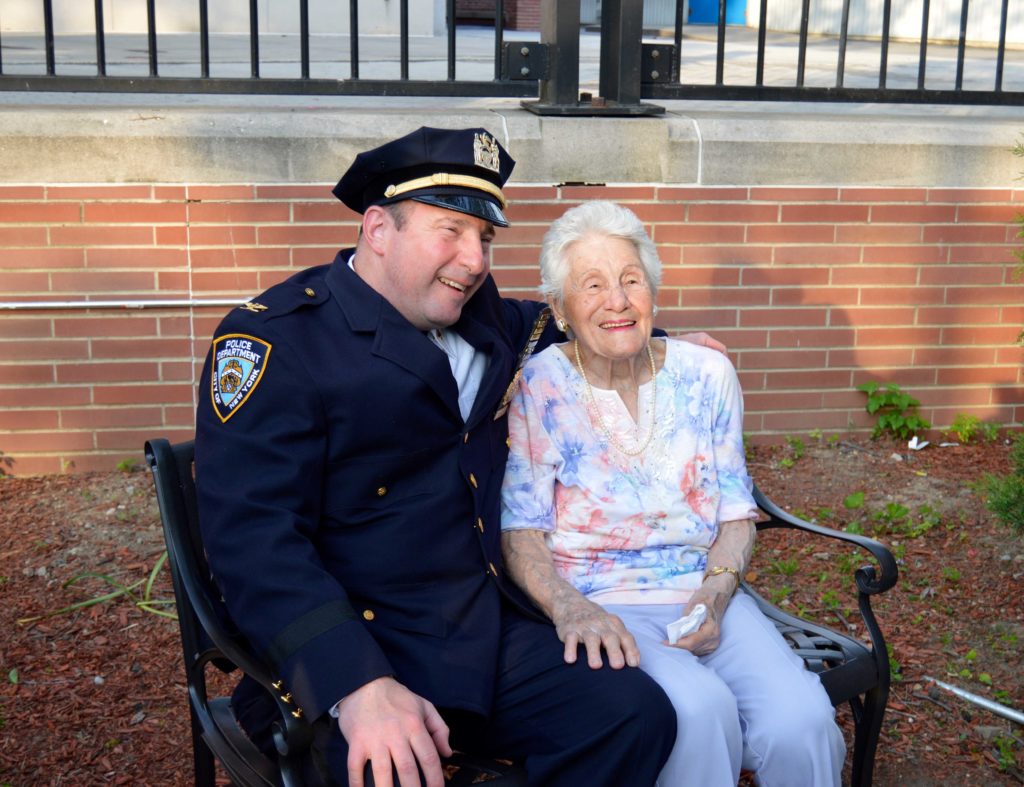 Call it an early birthday present for a Norwood centenarian.
Longtime member of the 52nd Precinct's Community Council, Mary Vallati, was recognized yesterday with the unveiling of a public bench right in front of the landmark precinct on Webster Avenue, engraved with her name.
Vallati will be turning 101 in July, and although she faced some health problems recently, she was all smiles yesterday as eponymous bench was revealed to the public. Accompanied by family and friends, Vallati was acknowledged for her involvement in the 52nd Precinct with a proclamation by outgoing state Sen. Ruth Hassell-Thompson.
"I still can't believe that they did this for me," said Vallati while sitting on the bench inscribed 'Mary Mama Vallati, A Friend To All.'