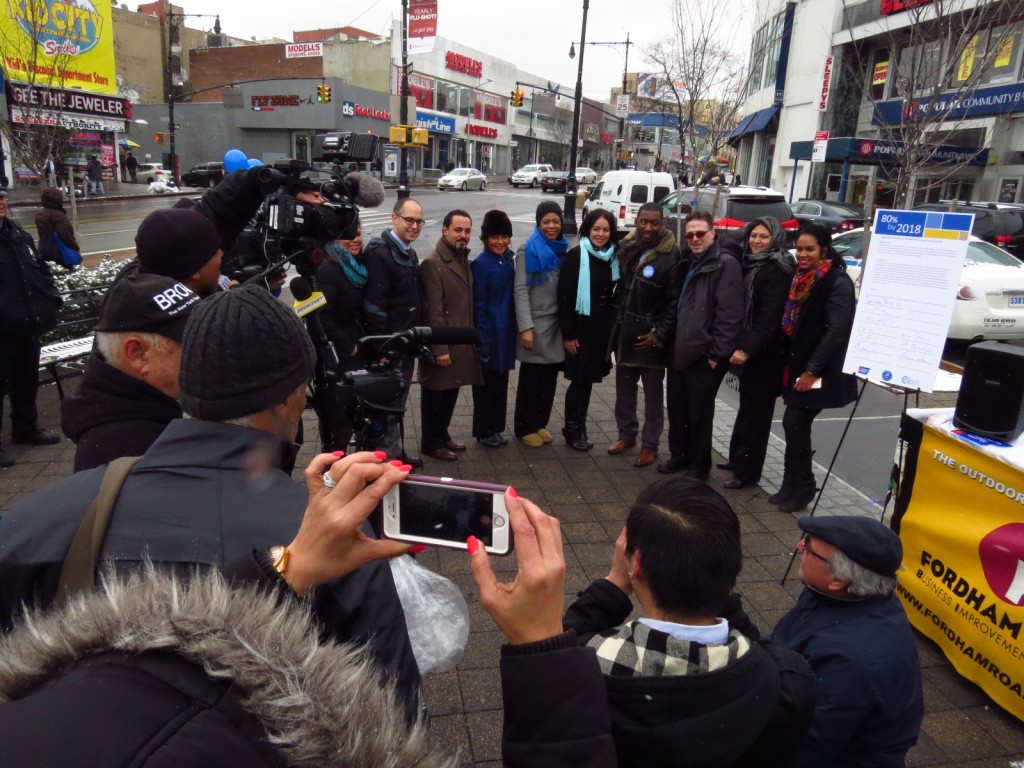 Shades of blue have been spotted at one of the borough's largest commercial stretches.
They come in the form of posters hung at more than two-dozen businesses across the Fordham Road Business Improvement District reminding men and women over the age of 50 to get screened for colorectal cancer, an illness common in that age bracket. The campaign, dubbed "Fordham Road Goes Blue Campaign," coincides with March's Colorectal Cancer Awareness Month. The BID is the only commercial district to adopt the program.
"It wasn't asking [businesses] for money. It's going out and asking them 'please help us raise awareness for this and help us get the word out,'" said Daniel Bernstein, who doubles as deputy director of the Fordham BID and chair of the Bronx chapter for the American Cancer Society (ACS).
Bernstein's involvement is personal–his parents died of cancer when he was young. "That's why I'm here," said Bernstein of his involvement.
The awareness movement also correlates with the national "80 By 2018" campaign, with the lofty goal of boosting cancer screening rates by 80 percent by the year 2018. Should the campaign prove successful, it could stymie some 277,000 new cases of colorectal cancer across the United States.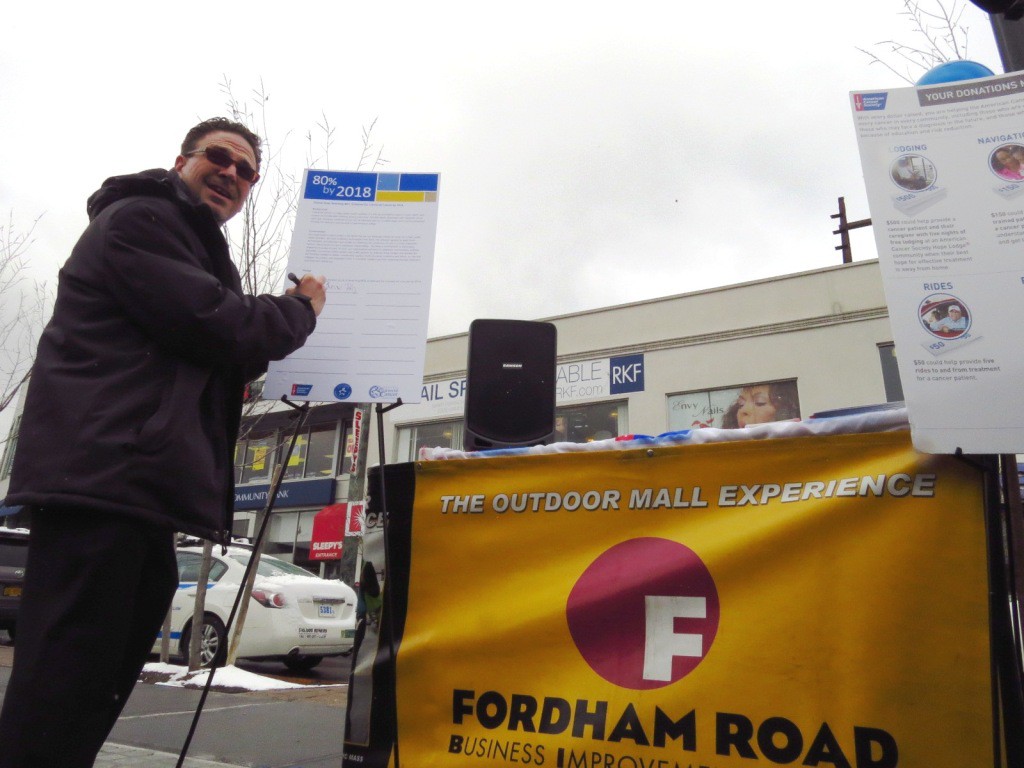 With an estimated 80,000 commuters and shoppers crisscrossing the Fordham Road Business Improvement District, the largest in the Bronx, an awareness campaign was certainly advantageous for ACS.
Colorectal cancer attacks the colon. Symptoms usually include rectal bleeding, weight loss and changes in bowel habits. A colonoscopy, the best way to screen for cancer in the colon, is considered the best way to detect any cancerous tumors. The same-day procedure is also "well tolerated," according to Dr. Michael Polcino, director of colorectal surgery at St. Barnabas. Usually, the procedure involves looking at the "entire inside of the colon."
"And what they see in the lining, it's call the mucosa, if there's any growth or any abnormal lesions. In that time you argue whether you should remove them or biopsy them to see if they are cancer," said Dr. Polcino.
Easy screenings could likely have helped increase the rate of colonoscopies by 66 percent within the last decade, according to statistics published by the New York City Health Department.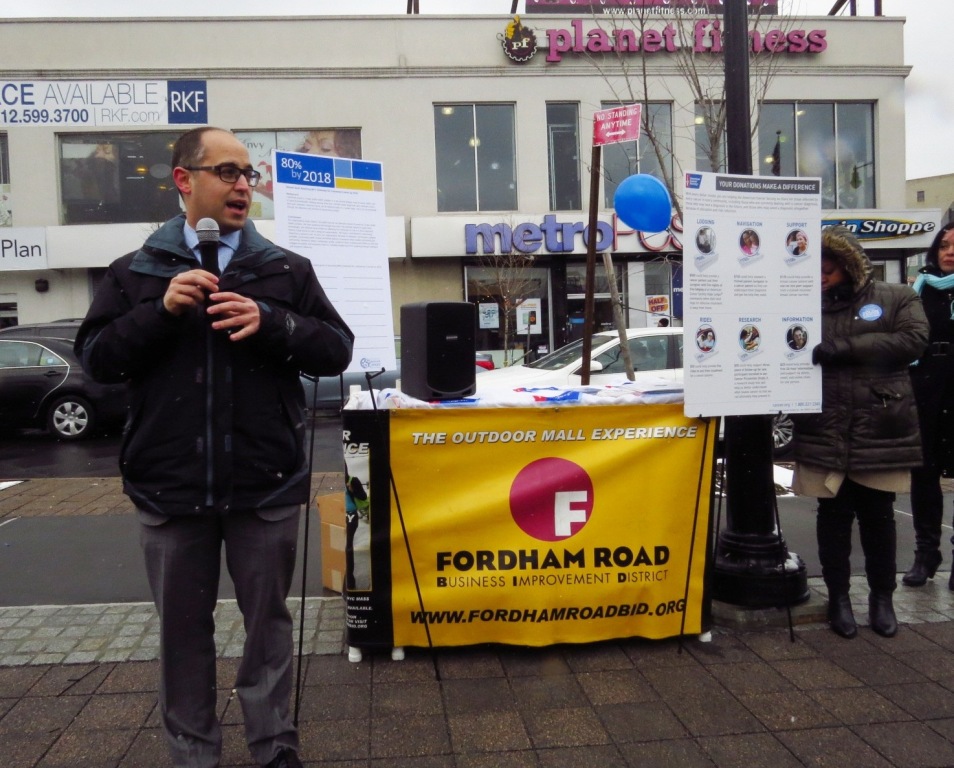 Still, despite colorectal cancer deemed very treatable via surgery or chemotherapy, it's considered the second deadliest cancer.
For now, eating enough vegetables, exercising regularly, and living a smoke-free lifestyle can keep the cancer at bay.