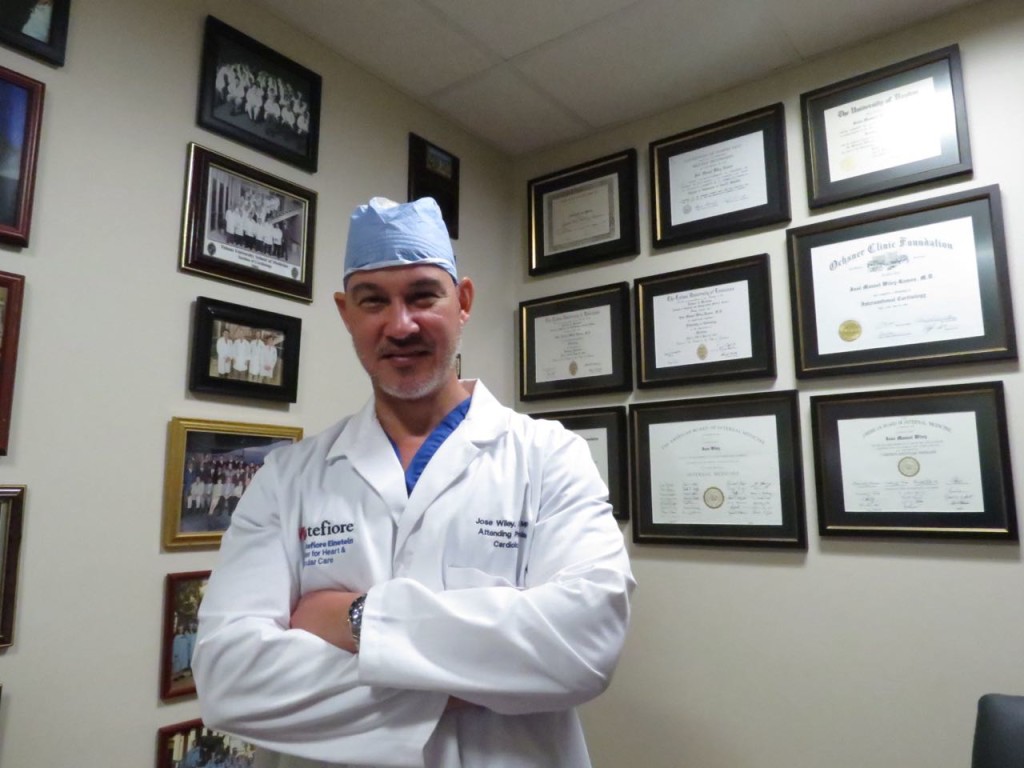 At the administrative office of Dr. Jose Wiley, one of Montefiore Health System's newest interventional cardiologists, a snapshot of his professional life adorns the four walls.
There's the picture of him huddled with his fellow soldiers in the U.S. Army, where he spent 17 years as a reservist for that branch (he retired as a Lt. Col.), a recognition award declaring him an honorary citizen of the City of New Orleans following medical volunteer work, and the endless degrees that paved the way to his work as a career cardiologist.
With a focus mostly on endovascular disease on peripheral arteries, Dr. Wiley has been a globetrotter of sorts, with experiences that included two tours in the Iraq War and a six-year stint treating Native Americans settled in the Dakotas.
Six months ago, in his 13th year as a cardiologist, he accepted a job at Montefiore Health System, where the hospital's February Heart Month awareness campaign is currently under way.
A propensity to espouse the benefits of a healthy heart is nothing new to Dr. Wiley, an amiable practitioner with a cheerful smile. After all, it's part of the everyday talk he has with his patients.
More than 100 cardiologists are employed at Montefiore, a role that includes the treatment of peripheral artery disease. Arteries, considered the free-flowing roadways that distribute blood throughout the body, from head to foot, should remain free of clogs. Should a backup form, the results can be devastating.
"I see a lot of this," said Dr. Wiley, 49, who spoke to the Norwood News following a coronary intervention procedure he had just performed.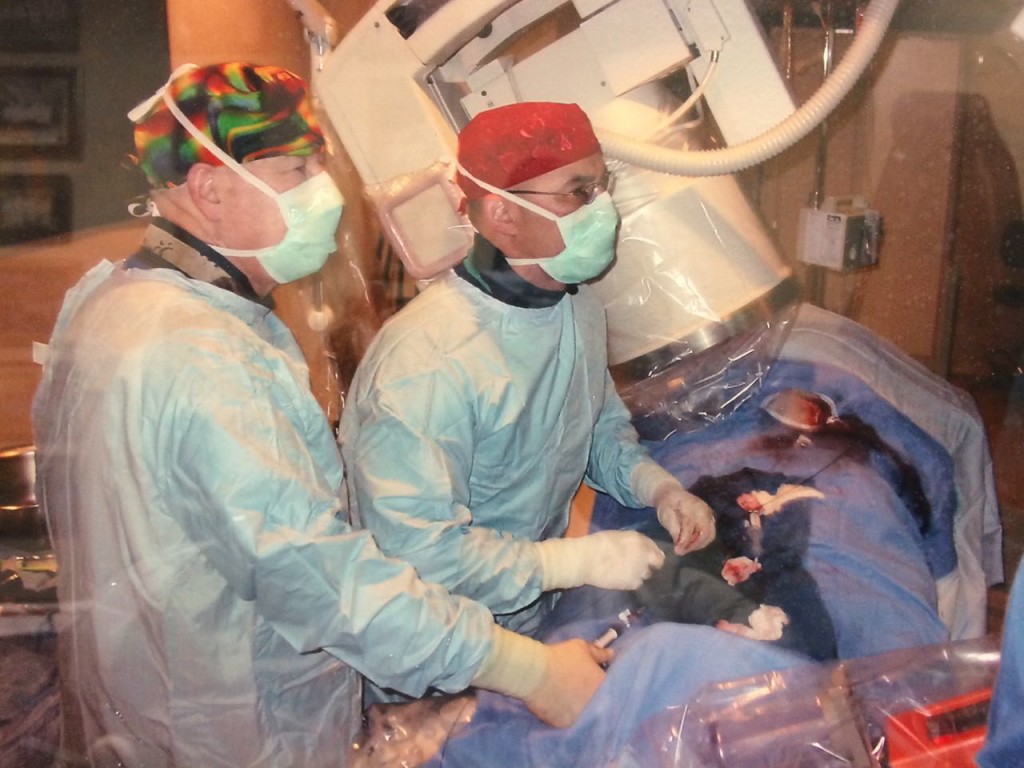 His journey to cardiology was rooted in passion wrapped in personal tragedy. While on college break, his father passed away from a heart condition. "He actually died in my hands," said Dr. Wiley, who wished his father had sought help sooner.
His arrival to the Bronx will certainly keep him occupied. Persistently high rates of heart disease continue to blanket the borough, particularly among its Hispanic and African-American populations. In some neighborhoods, heart disease is the overall leader in cause of death.
For some patients, seeking treatment is a last resort that could involve very invasive surgery. For Dr. Wiley, who prefers early intervention, treating a patient is an uncompromising two-way street. "Me putting a stent doesn't work unless patients take responsibility for their own health as well. That means they have to be compliant with their medications that many times they have to take for life. They have to be cognizant of their health habits," said Dr. Wiley. "[O]therwise I'm just putting on a Band-Aid that's not going to do much. You have to empower patients to take control of their health."
He brings that message to the South Bronx, where, on his day off, he's treating patients at Urban Health Plan, Inc., a medical clinic in the Bronx neighborhood of Longwood and founded by Dr. Richard Izquierdo, widely considered "an icon for the Hispanic population in the Bronx."
Patients who arrive at Dr. Wiley's office come with different heart conditions, and at varying stages. Some are asymptomatic. Some not. Others are on the brink of a heart attack, and may be completely unaware of it. Dr. Wiley admits that many patients simply "wait 'til the end to get help." "And a lot of times they're not cognizant that there are many approaches that can be done, not only surgically but endovascularly, without having to go through a major operation, which can potentially save their limbs," he said.
And there are the occasional anomalies, including the "30-something-year-old kids…that come with a heart attack." It's happened, sure, and blame often falls on a poor diet and lack of exercise, key ingredients that precipitate a poor-working heart.
In some cases, even a blunt scare tactic on the dangers of heart disease doesn't seem to penetrate. Is it disappointing? It can be. But Dr. Wiley won't quit on his patients. "[Y]ou never lose hope," he said.