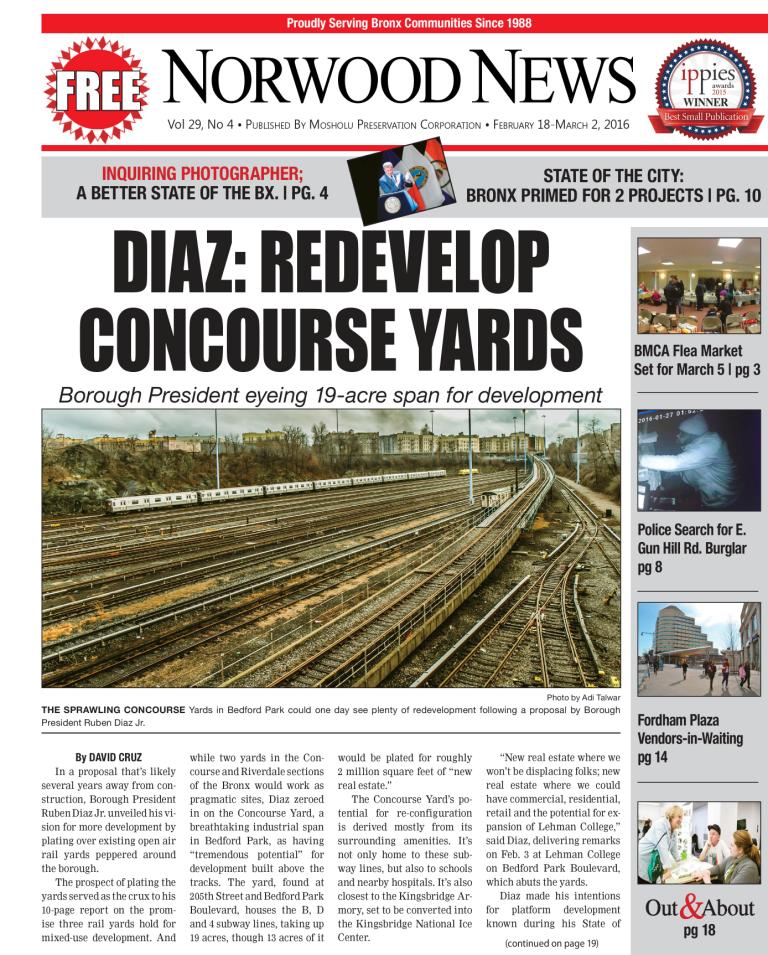 Dear Loyal Readers,
A brand new edition of the Norwood News is out with plenty of local Bronx news you can use.
We begin at the sprawling Concourse Yards in Bedford Park, where Borough President Ruben Diaz Jr. is proposing to build a platform to serve as the foundation for potential development. Find out what one professor of civil engineering has to say about the project and whether it's even feasible.
At Montefiore Medical Center, read the life story of Montefiore Health System's newest cardiologist, and his circuitous route to the Norwood hospital. It's a story you won't want to miss.
We also delve into Mayor Bill de Blasio's recent State of the City speech and its implications in the Bronx.
The paper also has your usual staples, Inquiring Photographer that probes how the state of the Bronx can be improved and Out & About, which feature cultural events happening in your neighborhood.
So leaf through the newspaper, take a look at the stories, and send comments to dcruz@norwoodnews.org.
Take care,
David Cruz
Editor-in-Chief
Norwood News