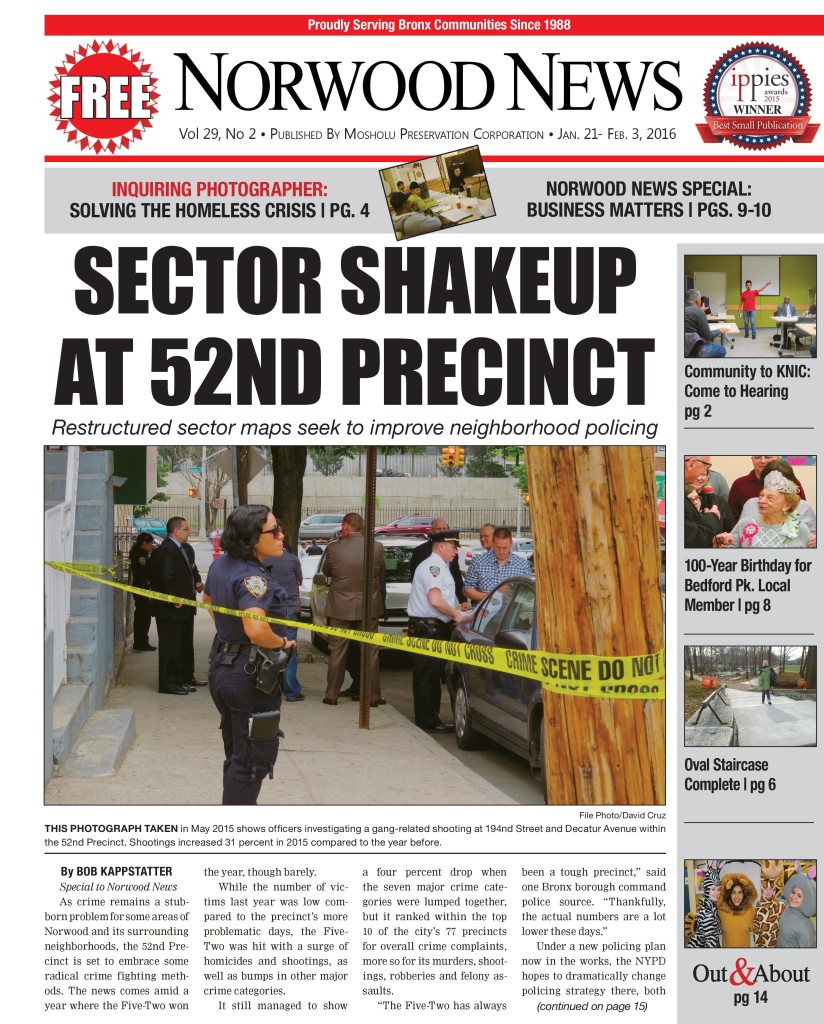 Dear Readers,
Have two weeks flew by already?
The latest edition of the Norwood News is hitting your local diners, stores, offices, schools and busy corridors as of the time of this writing. But if you want to just view it from the convenience of your home, then here it is!
We first begin with a story impacting our entire coverage area, revamping the NYPD sector maps to help improve crime fighting. Putting on his reporter cap is veteran newsman Bob "Kappy" Kappstatter, former NYPD beat reporter and Bronx bureau chief for the New York Daily News, who breaks down what communities can expect from this shift.
The Kingsbridge Armory is back in the news with a barely publicized public hearing that roiled community activists who have criticized the organizers' seemingly opaque process. Find out what's next for the long-awaited project.
We also have a special report dubbed Business Matters, with two business-related stories that are pragmatic and eye-opening. You don't want to miss reading these articles.
We also have a nice slice of life tale of a Bedford Park resident entering her centenarian years, an international film festival coming to Lehman College and a brief story (though expect a feature length story) on Community Board 7's newest district manager.
The Norwood News' regular fixtures, Inquiring Photographer and Out & About, can also be found in this edition. So take a look at the paper, and if you're daring, send thoughts to editor-in-chief, David Cruz, at dcruz@norwoodnews.org.
Enjoy!