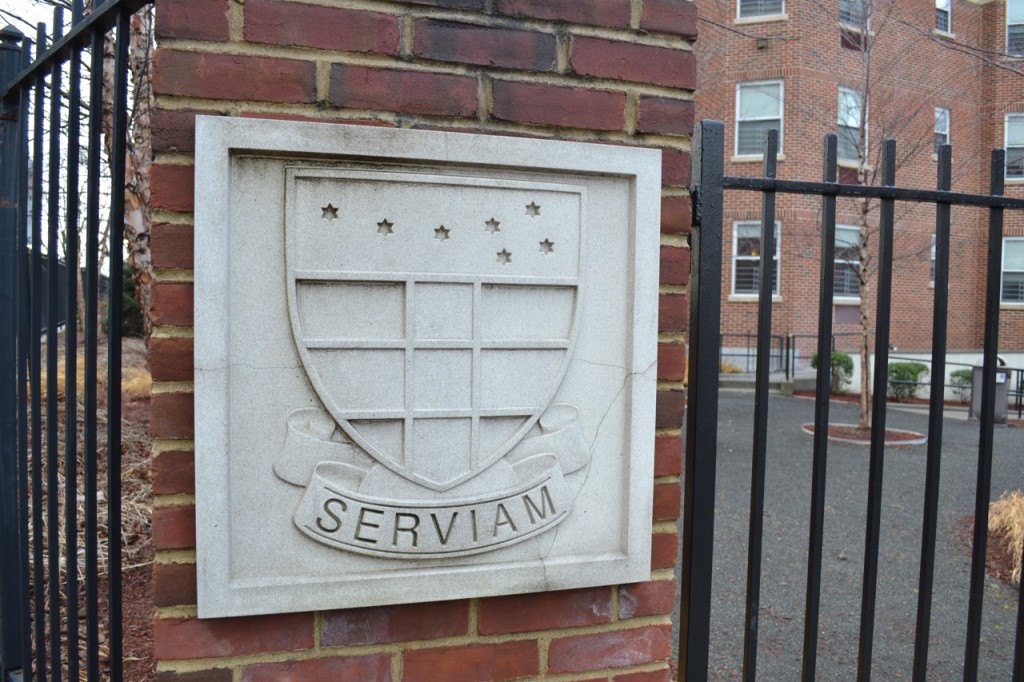 New units of senior housing are coming to Bedford Park on the grounds of Mount St. Ursula, abutting the Serviam Gardens senior facility, to address the growing need of affordable housing for the elderly.
Once complete, the impending Serviam Heights will add 195 new affordable units of housing to the neighborhood. A new, nine-story tower is planned for 2848 Bainbridge Ave., just north of Serviam Gardens and Serviam Towers. The project will also rehabilitate the convent on the grounds to include apartments, while crews will repurpose the chapel into a senior center.
John M. Reilly, the executive director of Fordham Bedford Community Partners (FBCP), told the Norwood News that the majority of the $90 million price tag is coming from the city. Construction is expected to start by the end of January, and last until late 2017.
The New York City Housing Authority (NYCHA) will subsidize the units, and priority will be given to seniors already on its waiting list, Reilly said.
Rosanna Viera, senior project manager at FBCP, said the organization partnered with NYCHA because the housing organization executed a Section 8 project-based contract. "I can't say all these apartments are going to Bronx residents, unfortunately," Viera said. "But it was the only way we could build."
Viera said the new project addresses the need for senior housing in the borough. The developers received 5,000 applications for 243 apartments that became available in 2011 via HPD's lottery, and Viera said FBCP continues to get calls and inquiries on the affordable apartments.  The first phase of the senior housing, built on nine acres of land acquired from the Ursuline Sisters Christian sect, opened in 2009.
Most of the apartments in Serviam Heights will be one-bedroom and some studio apartments, with the same green and sustainable building features and amenities as the rest of the complex. Parking will also be available.
Reilly said crews will first renovate the inside of the convent–which is expected to last through the rest of the winter–and said every effort will be made to minimize the construction impact on neighbors. "I think it's a beautiful project. We're preserving the convent, and making the exterior of the new building look similar," Reilly said.
A NYCHA spokeswoman said canvassing letters will be sent to eligible seniors on the NYCHA waiting list about six months before the building receives its temporary certification of occupancy.
During an early January meeting of the Bedford Mosholu Community Association, president Barbara Stronczer said she understood the construction would not "interfere with the school" and would mean "a lot more people in the area." "I'm glad they're keeping the convent–it's like a fortress on the hill there," Stronczer said.