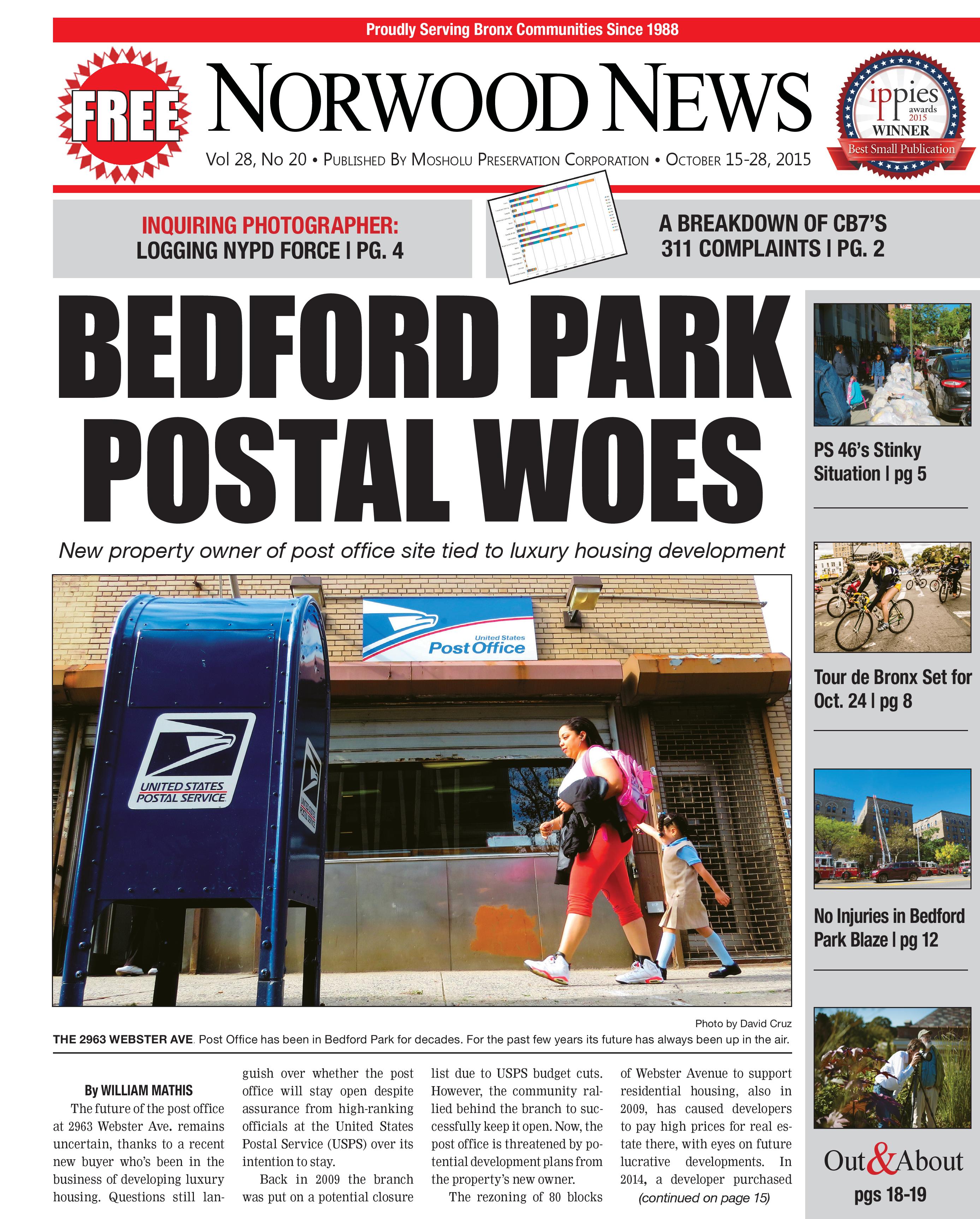 Community news is alive and well here at the Norwood News, serving up another edition filled with plenty of community news you can use.
We take you to Bedford Park first and speculation surrounding investment speculation on Webster Avenue that's revolving around a tiny piece of property currently occupied by the US Postal Service. Reporter William Mathis digs up what is happening at the post office that's making residents worry.
Going inside the award-winning newspaper, and a story on the Norwood News crunching some numbers on the number of 311 complaints Community Board 7 has logged. The results surprised us.
And this edition, we gave some of the reins to our guest writer–Janet Norquist-Gonzalez and a slice-of-life piece on her travels to Sweden, home to the borough's founder, Jonas Bronck. Follow her adventures in this nice piece found on page 10.
We, of course, have the usual Norwood News staples–Out & About, Neighborhood Notes and Inquiring Photographer (Note: If you have an Inquiring Photographer question you'd like us to ask, send it to dcruz@norwoodnews.org)–all worth check out.
So spend a few minutes looking over the digital edition, or you can stop by 300 locations across the northwest Bronx. Till next time!