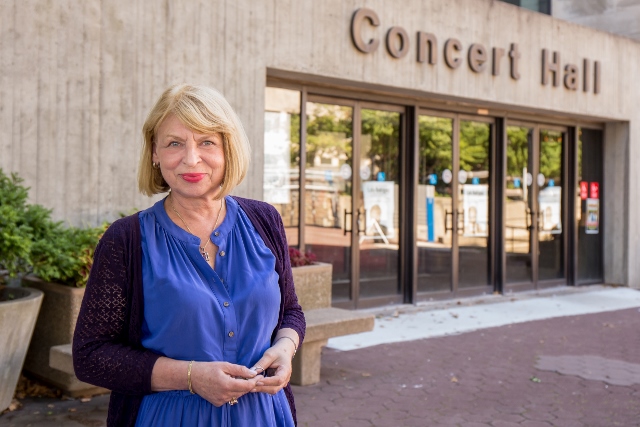 With its 35th season under way, Lehman Center for the Performing Arts continues its tune as a cultural showcase, largely catapulted by Eva Bornstein, its longtime executive director.
The creation of Lehman Center was a dream of Lehman College's first president, Leonard Lief, who wanted a professional performance arts center for the college. A performance by the New York Philharmonic ushered in the music house on Bedford Park Boulevard in 1980.
This is Bornstein's 11th year with Lehman Center. Before taking the reins, she managed theaters in New Jersey, Chicago and Toronto. When she arrived, her biggest challenge was to shore up declining attendance at the Center. Indeed, presenting top-notch performances can be costly for a borough deemed the poorest across the city.
But Bornstein set out to explore the borough's neighborhoods to learn firsthand what rhythmic tunes make Bronxites bob their heads.  Hearing the salsa music from passing cars and stores gave her an idea that was both obvious and groundbreaking for the borough. "Everyone knows that we have a large Puerto Rican community," said Bornstein, from her office inside Lehman Center, "so we started Latino events. We are Casa de la Salsa (House of Salsa)."
She's used her ear and intuition to lure Latin performers, a move driven by artistic appetites and business acumen–the Bronx, with a large Latino population, will likely buy a ticket to these performances. It worked last month when the popular contemporary Afro-Cuban group, Los Van Van, performed to a packed house.  "The entire audience of 1800 all stood up and danced much to the dismay of our security," said Bornstein. "It was like a happening in the Bronx."
Past Latin performers at Lehman Center have also included salsa legends El Gran Combo orchestra, Ruben Blades and Gilberto Santa Rosa.
Bornstein said other venues such as New Jersey Performing Arts Center and Tribeca Performing Arts Center began to take notice of her winning strategy of bringing Latin artists at family friendly prices. "Several other theaters looked at our success and are doing similar events," she said. "The main venues are realizing there is a Latino population."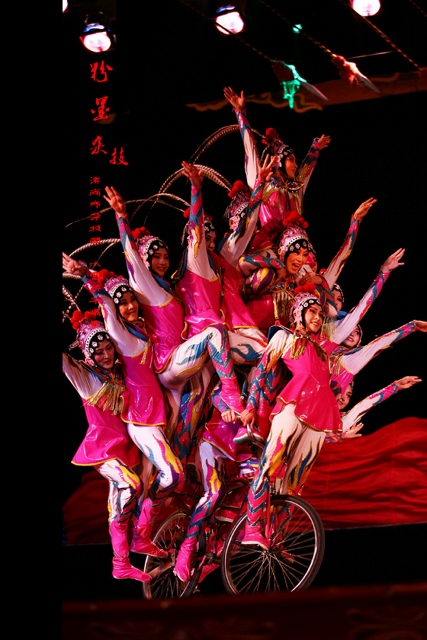 Over the years, Bornstein broadened the Center's appeal by scheduling such accomplished artists such as Smokey Robinson, Patti LaBelle, Johnny Mathis, Jose Feliciano, B.B. King, and Michael Bolton. "That was really out of the box," she said of Bolton's appearance. Non-musical attractions included a one-night performance by comedian Jerry Seinfeld.
Bornstein was introduced to the arts as a child when her parents took her to the ballet and classical concerts in her native city of Krakow, Poland, then under communist rule. The experience also shaped a strong belief in the importance of the arts for children, which she feels "shape and enhance our senses and our spiritual being." It's one reason she's kept children in mind when booking the Russian National Ballet Theater to perform Swan Lake, and National Circus and Acrobats of The People's Republic of China. "I'm very happy to see more and more children under the age of 10 attending performances," she said.
This year's offerings include big Latin bands, The Machito Orchestra and The Mambo Legends Orchestra performing hits from the '40s, '50s and '60s, and a concert featuring Ex Gran Combo legend, Charlie Aponte, Jose Alberto, "El Canario" and Domingo Quinones. Lehman Center will once again host Parranda Navidena, Doo Wop: Rock & Roll is Here to Stay and Forever Freestyle.
A new event in the Center's lineup is the first performance by The Orchestra Now, comprised of young musicians who hail from New York's most prestigious music schools. "I like their entrepreneurial spirit," said Bornstein.  "It is very exciting to host an inaugural concert."
Other upcoming international acts include performances by Ballet Folklorico de Mexico,  Compañia Flamenca, The Royal Marine Band of Scotland and Bollywood Masala Orchestra and Dancers of India.
Additional events will be added throughout the year and Bornstein recommends checking the website regularly to stay in the know.  "Our vision is to sustain Lehman Center as the major cultural institution in the borough," she said. "Our ambition is to become a mini Lincoln Center in the Bronx."