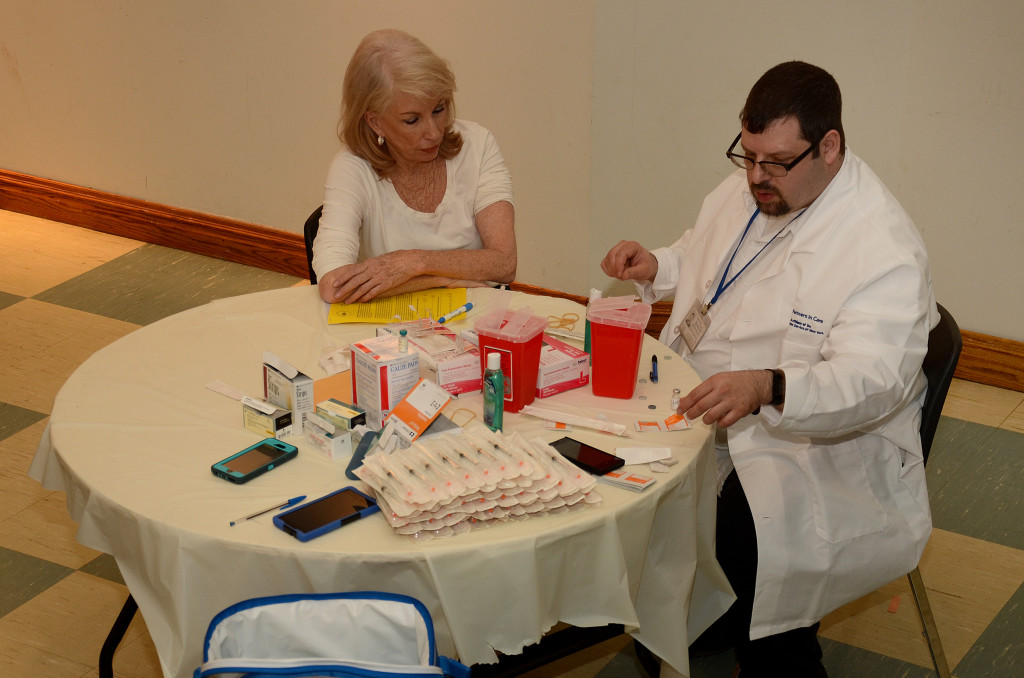 By KIMBERLY JACOBS
Vital Signs: 80 – Percentage of Americans over 60 years old that have not received the shingles shot. (Source: Centers for Disease Control)
After getting over the chickenpox, don't be relieved just yet. The chickenpox virus, varicella zoster, lies dormant in the body, leaving us vulnerable to getting shingles as people get older and the immune system becomes weaker after age 60.
Many may be uneducated about what shingles is until the excruciatingly painful rash appears on their body, causing some of them to be debilitated. A cluster of bumps typically appears on one side of the body's nerve pathway, causing the skin to inflame. The shingles lasts in the body for two to four weeks.
"The rash begins with a tingling of extremities at the rash area where the rash occurred, then forms a cluster as a small red spot that looks like a blister," said Renata Gelman, a nurse at Visiting Nurse Service of New York. "Its very, very painful."
After the rash has gone away, the painful symptoms may never go away.
"Some people have such excruciating pain called peripheral neuropathy that it leaves them debilitated for the rest of their life and the pain never goes away," said Gelman about the severity of getting shingles.
Preventing people over the age of 60 from getting shingles or having a very mild case that is less harmful is possible with the new vaccine made available."The vaccine doesn't eliminate the virus altogether, it prevents the risk of having outbursts," she added.
The New York Foundation for Eldercare (NYFE) has a vaccination program in Norwood for the elderly to be vaccinated for shingles. On March 24, the organization held one of its programs at Vladeck Hall, 74 Van Cortlandt Pk. So., between Hillman and Saxon avenues, educating the elderly and offering free shingles vaccinations.
The Center for Disease Control recommends adults over 60 years old receive the vaccine, but only 20 percent of this group has been vaccinated. Among African-Americans and Hispanics, nine percent have already been vaccinated and 12 percent of Asians also received the shingles shot. One out of three people will get shingles, but education about shingles among this group is low, according to NYFE.
Shingles is affecting this particular group of people since the chickenpox vaccine was not available when they were young. Although this has no bearing on whether a person had chickenpox or not, those who did are at risk of having shingles.
For adults who received the chickenpox vaccine as a child, they will not need another vaccine against the virus. It's advised for middle-age and young adults to get the chickenpox vaccine for early prevention of shingles.