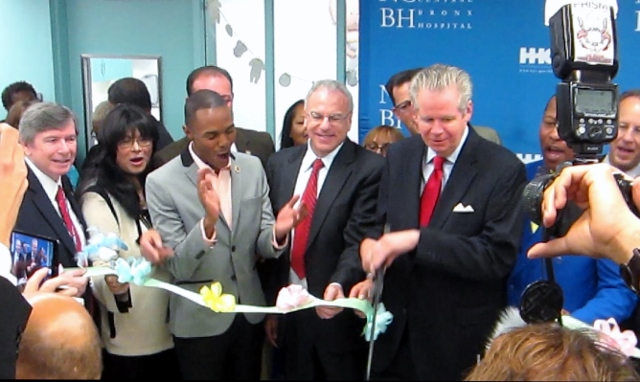 By David Cruz
Vital Stats: 10% – Percentage of Bronx births that happen at North Central Bronx Hospital (Source: North Central Bronx Hospital).
North Central Bronx Hospital has delivered its newest bundle of joy–a revamp of its maternity ward that's slated to open. 
A contingent of community groups, hospital officials and elected officials gathered for a ceremonial ribbon-cutting of the mommy ward, where service halted over a year ago amid a medical staffing shortage.
Anthony Rajkumar, the Chief Operating Officer for North Bronx Healthcare Network, told the Norwood News his hope is the suspension "never occurs again."
"At that moment we were challenged in terms of having the appropriate levels of staff," said LaRay Brown, with HHC's Corporate Planning, Community Health and Intergovernmental Relations. "But we have come a long way for all the babies in the North Bronx."
Staff shortages at Jacobi Medical Center forced medical staffers from NCBH to head there. That snowballed at NCBH, creating a crisis that endangered service that forced expectant families to schlep to Jacobi, which is three miles away. NCBH was responsible for 10 percent of Bronx baby births, or 1400 newborns yearly.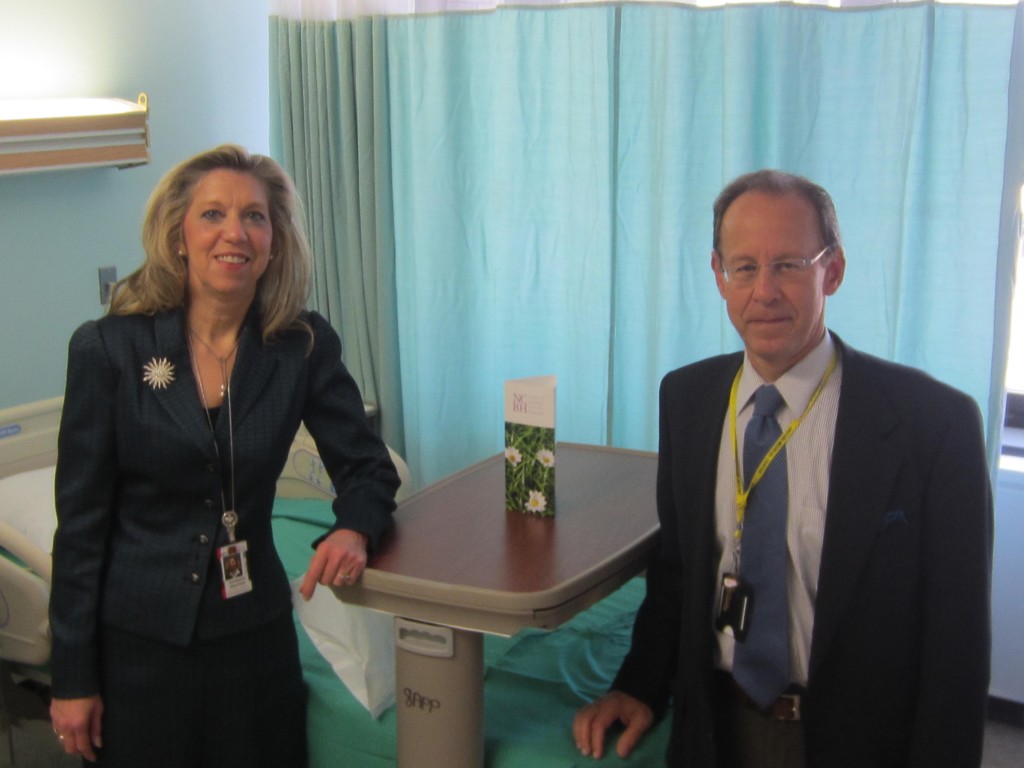 A grassroots movement borne of the closure formed, drawing attention from local legislators who pressed city hospital officials to map out a game plan to reopen. This came after several somewhat raucous community meetings and City Council hearings. Eventually, the two sides began "rowing in the same direction," according to Councilman Andy Cohen, whose district lies within the hospital.
His colleague, Councilman Ritchie Torres, was also credited for spearheading talks.
"I feel like it was the community that really created the momentum that led to this moment," said Torres, who earmarked $600,000 of the $2 million needed for the ward's facelift. "I'm proud to be a part of the fruits of your labor."
Monies went to new equipment, an upgraded recovery room, and the installation of a new infant protection system. Funds also went to an aggressive media blitz to ensure parents knew about the opening.
Unions also stepped in to ensure adequate staff were in place to prevent another exodus . HHC heard that input, according to a statement by Dr. Frank Proscia, president of the Doctors Council SEIU.
The ward on the seventh and eight floors of the Norwood hospital still needs approval by the state Health Department, which is imminent, according to officials.
With the ward set to reopen shortly Assemblyman Mark Gjonaj, whose district hugs the city hospital, declared the ward "open for business!"
"So go home and start practicing!" said Gjonaj, drawing laughs