by Paolo Mossetti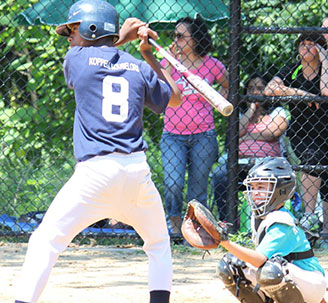 The Mosholu Montefiore Community Center is on a roll!
The Norwood-based multi-service group announced its financial footing is in shipshape thanks to a major increase in city, state, federal and foundation grants.
Laurie Meltzer Bandremer, the center's Director of Development, said the accomplishment has been "very gratifying."  She pegs much of the hard work to the board, administration and program staff that have "worked together this past year to cut unnecessary costs while continuing to serve the Bronx…" 
On top of the grants, MMCC also reviewed its financial books to help move money around in a more streamlined way allowing it to "reinvest in the community.
Drafting grants is no easy feat, often involving hours of paperwork.  But the center's staffers saw the needs of its community as vital, according to Bandremer.  After all, the grants will help expand on programs and services to the community.
The announcement tops a year of remarkable growth for the community center's finances.  Last July, a mammoth Federal Head Start grant of over $2 million allowed MMCC to admit up to 270 three to four-year-old children in its Head Start Program, up from 51 in the previous year. Additional funding from the city Department of Education enabled MMCC to add three full day classes at the Universal Pre-Kindergarten program.
Back in August, a Boys and Girls Club offering Saturday outdoor sports and activities for elementary school children and teens opened in Parkchester with the help of private grants. Last fall, a total of $600,000 in grants from the Department of Youth and Community Development allowed the expansion of MMCC's Out-of-School Time (OST) program at PS41 on Olinville Road in Williamsbridge.  The other went to MS 244 on Sedgwick Avenue and 231st street.
OST programs, normally held after school, provide a mix of free academic, recreational and cultural activities.  It works around the needs of working parents while exposing children to other benefits like healthy for all students.
This year, services for an extra 500 children, teens and adults will be expanded at the Marble Hill Houses, Gun Hill Houses and Boston Secor Houses.
One of MMCC's kitchens will be transformed into a teaching area, providing culinary certificates to those who complete a culinary program.  The aim serves as a way to teach kids how to cook good foods while acquiring better eating habits. As it stands, the Bronx still struggles with an alarming level of obesity, diabetes and cardio-vascular diseases.
MMCC opened its doors over 70 years ago, offering services that include adult fitness and education, various after school programs, daycare, summer day camps, senior centers.   The center's served over 20,000 Bronxites. The main building on Dekalb Avenue houses classrooms, recreation rooms, a computer lab, and gym.