By Jeanmarie Evelly
The Department of Education voted this month to close down nearly two dozen schools throughout the city due to poor performance, a controversial decision that's drawn outrage from students, teachers and parents alike.
Included on the list of closures is John F. Kennedy in Marble Hill, which serves a number of students from across the northwest Bronx and is one of the last large high schools left in the borough. The school will be phased out starting next year and close completely by 2014. It will be replaced by two smaller schools.
The DOE has been shuttering large city schools that it deems failing since Mayor Bloomberg took control of the agency back in 2002. This year, eight of the 22 schools slated for closure are in the Bronx.
Kennedy has long been plagued by poor student performance and dismal reviews from the city — it received two C's and a D on the DOE's "report card" the last three years — and the school had a graduation rate of just 46 percent last year. Read more
By Alex Kratz
Following the discovery of trolley tracks beneath the surface of Webster Avenue, the Department of Environmental Protection is exploring new options for routing a waste water pipe from the Croton Water Filtration Plant in Van Cortlandt Park to the South Bronx.
Critics say it's another case of the DEP mismanaging the massive and bloated filtration plant project, which has tripled in cost to nearly $3 billion, a portion of which is footed by hikes in water rates. DEP officials say re-routing the waste water pipe, or "force main," will actually save time and money.
DEP spokesman Michael Saucier said they had hoped to have the force main completed by this spring, but are now aiming for the fall of 2012. "The changing of the route of the force main project is exactly why we do testing in the first place—to make sure the project gets done in the most efficient and cost effective way possible," Saucier said.
The original plan was to weave the force main down Bainbridge Avenue to Webster Avenue, where it would travel south all the way to the Hunts Point Wastewater Treatment plant. The distance would have totaled seven miles.
Though the new route has yet to be determined, the DEP says the new plan is to connect the force main to the Wards Island Wastewater Treatment Plant, which would only require three miles of piping. Read more
By Jordan Moss
Former State Senator Guy Velella, virtually the only Republican representing the borough at any level of government during his entire legislative career, died of lung cancer on Jan. 27 at the age of 66.
Following a 10-year stint in the state Assembly, Velella represented a large part of the east Bronx and sections of the northwest Bronx in the state Senate from 1986 to 2004, when he resigned after being accused of taking bribes from contractors. He later pleaded guilty and served half of a one-year prison sentence.
Velella was chair of the borough's Republican Party in which he was the only elected official. He survived in a heavily-Democratic district where Republicans were only about a quarter of the electorate, by bringing home the bacon and forging a non-aggression pact with local Democrats.
He formed a nonprofit, North Bronx Westchester Restoration Association, which doled out state funds to other local nonprofits.
Velella, who lived in Morris Park, represented a part of Norwood before a redistricting that led to most of the northwest Bronx being included in a single Senate district – the 33rd. Assemblyman Jeffrey Klein succeeded Velella in the Senate.
Velella is survived by his wife, Patricia, five children and several grandchildren.
By Selim Khan
Dennis D'Alessandro, DeWitt Clinton high school's varsity baseball coach, isn't a huge fan of the PSAL's decision to limit the number of pitches varsity pitchers can throw per outing next season. "I can't understand why the city council wants to make the PSAL their plaything when there are other things to worry about such as playing field conditions," he said in a recent interview.
Still, D'Alessandro must play by the new rules, which are simple: varsity pitchers can throw a maximum of 105 pitches in one outing. A pitcher would then not be able to throw for four days. If a pitcher throws fewer than 25 pitches, he can pitch on consecutive days.
Two city councilmen, the Bronx's Oliver Koppell and Lewis A. Fidler of Brooklyn, were the catalysts behind these guidelines, saying the stress of high pitch counts were causing too many injuries to young arms. With their urging, the city studied pitch counts this past season and will impose pitch limits for the upcoming season.
D'Alessandro says that resting pitchers has always been important. Pitch counts have been kept, but varied for each pitcher.
"You have to be able to trust your pitchers," he said. "They have to be honest. The only hero is a sandwich." None of his pitchers have experienced a major arm injury, he says. In fact, he says, ankle injuries due to poor field conditions pose a more common threat for his players.
Although most coaches are not in favor of being told how to manage their pitchers, the statistics support the city's concern for the long-term health of pitchers.
According to a 2008 article in the Houston Chronicle, Dr. James Andrews, a highly respected orthopedic surgeon, performed Tommy John surgery on 19 high school aged pitchers or younger between 1996 and 1999. It spiked to 146 between 2004 and 2007.
Changes in regulations will force coaches to adapt, D'Alessandro says. More pitchers need to be carried. Fortunately, D'Alessandro has a student population of about 5,000 to choose from.
Pitchers have to change their approach too. Instead of going for strikeouts, D'Alessandro believes pitchers "will have to pitch to contact." D'Alessandro is in the enviable position of having his top two starters returning, Joaquin Dejesus and Jean Allende. Asked if his pitchers are at all concerned about pitch limits, D'Alessandro says simply, "They don't care, they just want to compete."
Aside from keeping his own pitchers' pitch counts this season D'Alessandro will also have to keep track of opposing teams' pitch counts as well. In addition, umpires will be required to track the number of pitches thrown by both teams. Let the controversy begin when coaches and umpires disagree on numbers.
By Jeanmarie Evelly
New Gov. Andrew Cuomo's proposed budget for this fiscal year hacks away at funding for all state agencies and local governments, but the axe fell particularly hard on the state's health spending — including unprecedented cuts to the Medicaid program.
Medicaid provides health care for low-income and disabled New Yorkers, and nearly 21 percent of residents in the Bronx rely on it for their medical coverage, according to the Department of Health — more than in any other borough.
Cuomo's budget, which he unveiled on Feb. 1, would reduce the state's Medicaid spending by $2.85 billion.
"This is an extremely drastic cut. The most drastic that's ever happened before," said Robert Lederer, a research and policy analyst for The Bronx Health Link. Since the state's Medicaid funds are matched by the federal government, the total funding would be about double what the governor's proposed. "You just can't cut that much without injuring," Lederer said.
Cuomo's budget did not detail where, exactly, the money would be stripped from. He's left that in the hands of a Medicaid Redesign Team, which has until March 1 to come up with solutions to cut back spending.
That could mean the cutting back of services for Medicaid recipients, Lederer said. New York State is one of the few in the country that offers so-called "optional" Medicaid benefits, which include prescription drug, dental and eye care coverage, which some have proposed eliminating to save money.
Other ideas to cut costs include denying emergency care for undocumented immigrants and covering fewer low-income pregnant women by lowering the income level that's required to qualify.
Local health institutions could also be hit if the Redesign Team decides to reduce the reimbursement rate for Medicaid patients. "Any of these cuts could be really devastating to the Bronx," Lederer said.
Cuomo has cited soaring spending and "years of unsustainable growth," as his reason for targeting the program. "We simply cannot afford to keep spending at our current rate," the governor said in a statement. "Just like New York's families and businesses have had to do, New York State must face economic reality."
But Lederer says there are other ways the state could cut back, like making the Medicaid enrollment process more efficient or focusing on areas of health spending like prescription drug costs. "There are other strategies that can lower costs without injuring services and access to care," he said.
By Jeanmarie Evelly
Soon, you'll have to think twice before you light up a cigarette at the beach, or when taking a stroll through your local park. The City Council voted in favor of a resolution last week that forbids smoking in both places.
The ban is an extension of the city's Smoke-Free Air Act, which banned cigarettes in bars and restaurants back in 2002. Smokers who take up their habit in public parks, beaches or outdoor plazas can be slapped with a $50 fine from the Parks Department, according to the new bill, which will take effect 90 days after Mayor Bloomberg signs it.
"It's stupid," said smoker Jeremy Kohler, as he stubbed out a cigarette on the sidewalk on East 210th Street. "It's a park. There's fresh air."
Supporters of the ban, which included a number of local organizations and many Bronx City Council members, say it's a key step in reducing the harmful effects of second-hand smoke. "The Bronx has one of the highest asthma rates in the whole city," said Juan Rios, of the Highbridge Community Life Center, which is teaming up with the Bronx Smoke-Free
Partnership to raise awareness about the dangers of smoking. "Hopefully the legislation will give us sanctuary for nonsmokers, and also smokers who are trying to quit."
By Rachel Sander
Perry Avenue Family Medical Center, on Perry Avenue off East 204th Street, was burglarized last week.
The thief or thieves made off with laptops, security cameras, medical supplies, and $80 to $90 in cash, according to Dr. Kishore Ahuja and his wife, Dr. Rita Ahuja, who have been running the center for the past 30 years and say they've never had any problems with break-ins before.
Sources say the robbery took place sometime on Thursday night, Feb. 3.
Phone lines at the facility were disconnected, cabinets were smashed, and doors were taken off their hinges. Televisions and desktop computers were not stolen, however, which lead Dr. Rita Ahuja to think that this may have been an act of vandalism by someone holding a grudge, she said.
The medical center break-in comes on the heels of a rash of local church break-ins and burglaries.
By Alex Kratz
Sal Calce, owner of Sal's Pizzeria on Bainbridge Avenue in Norwood, beamed as he talked about how his restaurant, which has called this neighborhood home for the past 31 years, earned an "A" grade during its last inspection by the Health Department.
Even without speaking to Calce, you would know this information before stepping into his establishment because a Health Department placard emblazoned with a big blue "A" is posted prominently on his storefront window.
According to a new policy put in place last summer, all city restaurants are required to post their health inspection grades on their storefronts.
While restaurant owners lament the fines levied by city inspectors each time they come in for an annual visit — "That's how New York gets its money," says Andrea Deliaj, the son of the owner of Napoli Pizza on East 204th Street — many believe it helps bring in customers.
"It lets people know it's nice and clean inside," said Calce, as he geared up for the upcoming Valentine's Day crowds.
Dan Bernstein, deputy director of the Fordham Road BID, agrees and says the Health Department's system gives restaurants the benefit of the doubt.
Every city restaurant is scheduled for an unannounced inspection at least once a year. Restaurants that score an "A" on this initial inspection receives a final "A" grade. If an eatery scores below an "A," the Health Department gives it at least a week to clean up its act before it is re-inspected and given a final grade. Restaurants must post these grades on their store fronts or risk being fined. Owners who disagree with their grade or violations can also ask for a hearing to contest them.
An informal look at local restaurants showed mostly "A" grades, including Napoli Pizza. But the owner of Kennedy Fried Chicken on E. 204th Street, Abdullah Nasar, said he was the unfair recipient of a "B" grade because an employee couldn't produce the store's Food Protection Certificate while Nasar was away.
"B isn't horrible, but I paid the fine," Nasar said. "I should have gotten like an A-plus!"
By David Greene
Defiant Woodlawn Cemetery workers and their supporters recently held a boisterous rally to protest the outsourcing of 23 of the cemetery's 38 caretaker jobs. Cemetery officials say the outsourcing is a necessary cost-cutting move, but workers claim it's payback for publicizing their concerns about discriminatory practices among supervisors.
Now, in an attempt to save their jobs, workers are exploring all options, including legal action and the possible airing of tapes that they say expose discriminatory practices among cemetery supervisors. "We have evidence to show and prove some of the discriminatory practices and documentation of grievances," said one worker who requested anonymity because he feared retribution. The worker said the tapes in their possession could put management in a bad light.
Over the summer, after it hired a firm to investigate workers' discrimination charges, the cemetery fired at least one supervisor and acknowledged that it needed to change its training practices. But minority employees said little had changed and the practices were continuing.
Workers were back protesting at the cemetery on Sunday, Jan. 16. Many of the union supporters in attendance were wearing shirts with photos of Dr. Martin Luther King, Jr., using their day off to protest on the birthday of the slain Civil Rights leader.
Workers from Woodlawn and their union leaders were expected back at the negotiating table with management on Jan. 24.
By Jeanmarie Evelly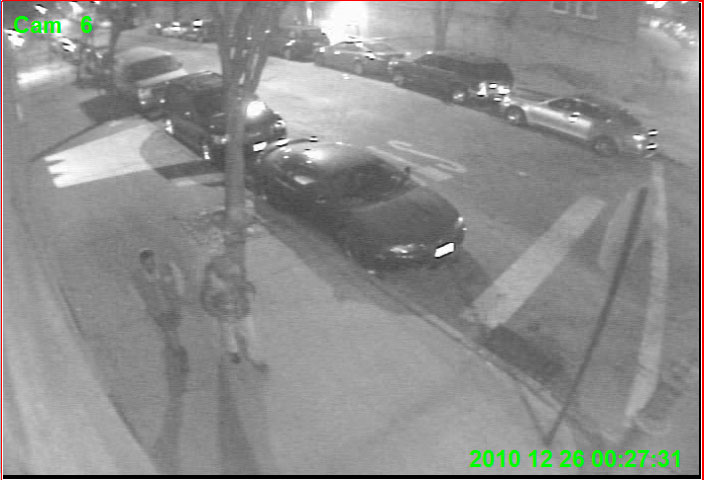 Police are still searching for two suspects they say were involved in the post-Christmas shooting of a 16-year-old boy.
The unnamed victim, a Hispanic male, was shot once in the upper leg during a dispute with two other young men at the corner of Bainbridge Avenue and East 212th Street, in the early morning hours of Dec. 26. The injured boy was removed to Montefiore Hospital and remains in stable condition, according to a spokesman for the NYPD. Read more
By Jeanmarie Evelly
A package of legislation that would strengthen housing laws in favor of tenants was introduced in the State Assembly last week. Though it has the support of several Bronx Assembly members, including Jeff Dinowitz, the bill will likely face an uphill battle in the now Republican-controlled State Senate.
The bill, introduced by Brooklyn Assemblyman Vito Lopez, would renew a number of rent and eviction laws that expire this year. More importantly to tenant advocates, the legislation would repeal vacancy decontrol — the provision that lets landlords enact massive rent hikes at stabilized apartments once tenants vacate them, essentially deregulating rents across the city's housing market.
Similar legislation has successfully passed in the Assembly in years past, but has failed to get approval in the Senate. "This year the Republicans are back in control, which is really bad," said Michael McKee, who runs the tenant advocacy group Tenants PAC and the Real Rent Reform Campaign. "The Republicans are owned by the real estate lobby."
McKee said he and other housing leaders are hoping that the Assembly will put political pressure on the Republican-controlled Senate to get the bills through. "It's a horse trade," he said. "Basically, the Assembly's saying to the Senate: 'If you want x, we want y.'"
Lopez's housing bill could come up for a vote in the Assembly in the next two weeks, McKee said.
By Jeanmarie Evelly
Bronx Borough President Ruben Diaz, Jr., blasted producers of a recent episode of "American Idol" for portraying the borough in a bad light and ignoring all the positive changes in Boogie Down over the past few decades.
In the episode, 16-year-old Travis Orlando, who moved on to the next round after impressing the judges, took camera crews on a tour of the Bronx neighborhood where he grew up. "You have robberies, you have killings, anything you can possibly imagine, it goes on here," Orlando said of the shelter where he lived with his family, which appears to be on the Grand Concourse. The video, complete with a dramatic musical montage, shows shots of liter on the street and ambulances whirring by, sirens blazing.
In a statement, Diaz said he's "disgusted" with the show's treatment of the borough. "Rather than focus on the amazing revitalization the Bronx has seen over the past three decades, the producers of the show chose instead to highlight the negative stereotypes that have plagued our borough for years," he said. "The portrayal of the Bronx by the producers of American Idol in such an extremely negative light is not only shameful, it does not accurately represent how far the Bronx has come."
By Jeanmarie Evelly
Mayor Michael Bloomberg launched a new housing initiative this month largely inspired by the plight of the Milbank properties — the 10 neglected northwest Bronx apartment buildings that have fallen apart since foreclosure began two years ago.
The mayor made the announcement Jan. 8 at Our Lady of Angels Church, in Kingsbridge Heights, before a crowd of Milbank tenants and organizers from the Northwest Bronx Community and Clergy Coalition, who have been fighting for almost a year to draw the city's attention to the deteriorating buildings.
The new "Proactive Preservation" program will essentially allow the Department of Housing Preservation and Development (HPD) to more aggressively identify and inspect distressed properties, intervening to make repairs if necessary, in the hopes of preventing another Milbank scenario from taking place. Read more
By Jeanmarie Evelly
Exercise during the winter months is hard—nothing makes parking yourself inside on the couch all day more appealing than when it's freezing outside. But weeks of inactivity can often mean weight gain and have other negative health consequences.
If it's too cold to head out for a brisk walk or for a loop around the running track, and if you can't afford to splurge on a gym membership, there are a number of exercises you can do at home with little or no equipment to help stay fit, says Manhattan-based personal trainer Lisa Monaco. "Cardiovascular exercise is important to burn calories, fat and keep the heart healthy," Monaco said. "The best cardio exercise to do at home is jump rope. If you don't have enough room, or if you don't have a rope, do jumping jacks. They have the same benefit." Read more
By Jeanmarie Evelly
The local health community lost a pioneer this year with the passing of Dr. Robert Massad, founding chair of the Departments of Family Medicine at Montefiore Medical Center and the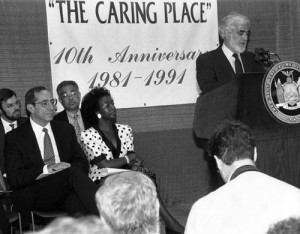 Albert Einstein College of Medicine, who died this past August. He was 75 years old.
More than 100 colleagues and loved ones attended a memorial service for Massad at Montefiore on Nov. 30. Massad started work at the hospital in 1978, where he established the Family Medicine program and launched family health centers in neighborhoods across the Bronx, including locations in Castle Hill, Fordham, Marble Hill, University Avenue and West Farms.
"He helped, physically, to build new centers, and organize the ones that had been built before he arrived," said longtime co-worker Dr. Hal Strelnick. "His passion was to provide primary care just as you would provide it to a millionaire, and to have facilities that were as nice as any private practice doctors."
Massad was also a founder of the Bronx Health Plan, today known as Affinity Health Plan, which provides health care coverage for thousands of low and moderate-income residents across New York City.
Massad retired from Montefiore in 1998. He died at his home in Camino, Calif., on Aug. 10, and is survived by two daughters, Jessica and Rachel Massad.
Photo courtesy Montefiore Medical Center
Dr. Robert Massad (at lectern) speaking at an event with former New York Gov. Mario Cuomo (seated, front row, left) in 1991.
By Jeanmarie Evelly
Local Catholic school St. Ann's, on Bainbridge Avenue and East Gun Hill Road, was burglarized last Friday or Saturday in the second robbery to take place there in the last two months.
In November, a thief broke into the parish building connected to the school and made off with cash, school officials said.
"The first time, they didn't get into the school proper, but this time they did," said principal Cecile Rodriguez, who said she was told by police not to publicly discuss details of the most recent robbery, as their investigation is ongoing. Read more
By Jordan Moss
This is the time of year for the formal, though not required, swearing-in ceremonies of elected officials in their home districts. They are usually for rookie legislators, like the one on Saturday night at the stately Gould Memorial Hall at Bronx Community College for newly minted State Senator Gustavo Rivera, a newcomer politician who is no newcomer to politics, having worked on the staff of other legislators — including Kirsten Gillibrand and Andrea Stewart-Cousins — and on the 2008 Obama campaign in Florida.
Rivera was backed by a star-studded cast of New York Democrats and they all seemed to want to be on hand for the event. Attorney General Eric Schneiderman, U.S. Senator Chuck Schumer, Borough President Ruben Diaz, Jr., former borough president Fernando Ferrer, and many more were there to mark a rare, lopsided victory over the powerful and controversial incumbent Pedro Espada. Read more
By James Fergusson
The Botanical Garden is making progress on its long-delayed new parking garage at Webster Avenue and Bedford Park Boulevard.
When open, the garage, next to the Metro-North Botanical Garden station, on the west side of the tracks, will accommodate 800 cars. It will be open to Garden visitors, but also local residents and commuters who use Metro-North.
"This new parking facility was designed to accommodate the Garden's growing audience," said Nick Leshi, a Garden spokesman, in an email, "but it will also benefit the community in a number of direct and indirect ways. By taking advantage of new Garden membership packages, community residents will be able to park their cars overnight and commuters may use the garage to park and ride." Read more
By Alina Rodriguez
The Celia Cruz Bronx High School of Music is ringing in the New Year with the title "Best Choir in New York City" after winning the Bronx Zoo's inaugural SING! For Wildlife competition. The Hard Rock Café sponsored the event, which featured 250 students from seven schools.
"Besides being a wonderful opportunity to perform, the students were able to see that all the hard work they put in to develop their repertoire, technique, and musicianship really does pay off," said Lisa Gwasda, Celia Cruz's choir director. Read more
By Jeanmarie Evelly
Bronx State Senator Jeffrey Klein shook up Albany at the start of the year when he announced his departure from the Senate Democrats to form a new, "Independent Democratic Conference" along with three of his colleagues.
The announcement came days after Klein resigned his position as Democratic Deputy Leader, citing his disapproval of Democratic Leader John Sampson and other problems within the party.
"We're moving away and distancing ourselves from dysfunctional leaders of the Senate, and working with the new majority and other Democrats," Klein told the Norwood News at the swearing-in ceremony of State Senator Gustavo Rivera. The group includes Senators Diane Savino, David J. Valesky, and David Carlucci. Read more
By Jeanmarie Evelly
The Metropolitan Transit Authority put a damper on the New York holiday season, enacting subway and bus fare increases on Dec. 30, just in time for the New Year. It's the third year in a row that the agency has hiked its prices, an attempt to close a seemingly never-ending budget gap. Read more
By James Fergusson
In October 2009, a major fire destroyed 10 stores on the corner of Bainbridge Avenue and East 204th Street.
The charred remains were torn down, and since then the lot has stood empty, dotted with weeds, and surrounded by plywood boards. The landlord has been unreachable during this time.
In the last few days, however, a sign has appeared on one of boards advertising retail space, along with a phone number: (212) 599-3700.
The realtor is Robert K. Futterman & Associates, which is headquartered in Manhattan. According to their website, the space will be available in the fall, presumably after the site is developed.
Further details couldn't be determined by press time. Evelyn Jacobsen, the landlord, couldn't be reached for comment.
By By Jeanmarie Evelly
Commuters who don't take mass transit every day might save money by skipping the monthly-unlimited MetroCard, which now costs a whopping $104, and opting to pay $2.25-a-ride instead.
In order to make the monthly card cost-efficient, a rider needs to take the bus or subway at least 47 times a month. That's about 12 rides per week during a four-week month—the equivalent of going to and from work for six days in a week. Don't forget: you get automatic free transfers between the subway and bus, or between buses during a trip.
By By Jeanmarie Evelly
David Lehmann, a longtime worker in the public health field, heads the Bronx Smoke-Free Partnership, a program funded by the State Department of Health and Human Services based at 1826 Arthur Ave. The Partnership works with community groups and organizations throughout the Bronx to prevent young people from smoking and to shape public policy against the tobacco industry. Earlier this month, the Norwood News sat down with Lehmann to get his take on cigarettes and smoking in our community.
How long has the Bronx Smoke-Free Partnership been here on Arthur Avenue?
The grant came through from the health department last January, but we officially launched in May of this year during the Borough President's Bronx Week. So we're sort of the new kids on the block.
What were you doing before you came to the Bronx?
I worked for the American Cancer Society—I retired for a year before I decided that I missed tobacco control. I've worked in tobacco control for 25 years.
What does the Bronx Smoke-Free Partnership do?
Tobacco use is still the number one cause of preventable death in the United States, and our main focus is keeping our youth smoke free, and creating more smoke-free environments. The City Council has introduced a bill that would prohibit smoking in parks and beaches, and almost all of our Bronx representatives have signed on as supporters.
One of our other campaigns is our "point of sale," campaign—we're trying to get local merchants to either stop selling tobacco or to at least reduce the visibility where they place cigarettes.
How many employees does the Partnership have?
There are just three of us, but we have about 40 community partners. We provide them with PowerPoint presentations and information that they can then take into the community. So it's a big borough, but once you get these community partners on board, it's easy to get your message out on the streets.
What's been your biggest challenge so far?
Since we're a new organization, just getting the lay of the land and getting started, making contacts. All of the elected officials here have been wonderful.
How are smoking habits in the Bronx different from other parts of the city?
In the Bronx, we have the second highest adult smoking rate in the city—second to Staten Island. But at the same time, we have the lowest youth smoking rate in the city, and we want to keep it that way.
How might a parent's smoking habits influence their children?
The amazing thing about parents is that they want their kids to be healthy, so even if they might smoke, they don't want their children to. When I grew up, everybody smoked. Both my parents smoked. But I never did. There are so many influences out there.
Do you think the city's tactic of hiking cigarette taxes is an effective one?
New York has the highest cigarette taxes in the country, and the price increases are definitely effective. It stops kids from smoking because they simply can't afford it.
What other tactics are successful at stopping young people from using tobacco?
These new gruesome anti-smoking ads on TV that show the effects of tobacco—that has a huge impact on kids. If they see what can happen, they're less likely to do it. People need to know the consequences.
Editor's Note: If you're a community organization or group and would like to find out more about working with the Bronx Smoke-Free Partnership, contact program manager David A. Lehmann at (718) 466-8857.
By Jeanmarie Evelly
Community groups and local legislators are looking to drum up support this year for a City Council bill that would ban smoking in public parks, beaches and pedestrian plazas across the five boroughs. Read more
By Norwood News
A group of nurses at Montefiore Medical Center held a book drive this holiday season, collecting children's books to distribute at one of the hospital's children's health clinics. The drive was through the national program "Reach Out and Read," which promotes early age literacy by providing donated books to pediatric offices, which children can read during their visit and take home afterwards. Montefiore's book drive was organized by Sara Buros, a registered nurse at the medical center.
By Jordan Moss
The Daily News' Bob Kappstatter, who writes the popular political news and gossip column in the paper's weekly Bronx Boro News section (get your copy on Tuesdays), is leaving his longtime role as the News' Bronx bureau chief to chase down citywide police and crime stories.
But Kappstatter will still be doing the weekly column, thank goodness.  Patrice O'Shaugnessy takes his place as bureau chief. We wish her the best.
By James Fergusson
If 2010 was a terrible year for Pedro Espada, Jr., the soon-to-be former state senator, then 2011 could be even worse.
In April, Attorney General Andrew Cuomo filed a civil suit, charging that Espada had used Soundview HealthCare Network, the nonprofit he founded and runs, as a "personal piggy bank." He stole $14 million, the suit alleges, spending it on family trips, restaurant bills and, famously, take-out sushi delivered to Espada's Westchester home.
The following day, the FBI raided Soundview's offices, carting off boxes of files and paperwork to be used as evidence. Espada, the then-majority leader (a post he landed in return for ending the Senate "coup" he orchestrated in 2009), brushed off the allegations and insisted Cuomo's attacks were politically motivated.
He continued to brush off allegations, raised throughout his time in office, that he prioritized landlords' interests over tenants' and that his primary residence was in Westchester, not Bedford Park. Read more
By Alex Kratz
If 2009 was the year the city finally voted on a proposal to redevelop the enormous and vacant Kingsbridge Armory, then 2010 was the year everyone tried to figure out the significance of the City Council deciding overwhelmingly, one year ago, to kill a Bloomberg-backed plan to mold the Armory into a shopping mall.
The Armory plan fell apart when activist groups and elected officials demanded the Armory mall provide living wage jobs ($10 an hour, plus benefits or $11.50 an hour without) in exchange for the developer, Related Companies, receiving tens of millions of dollars in city tax breaks and subsidies. Related wouldn't budge, Bloomberg scrapped a compromise effort and the Council thwarted the mall plan, twice voting almost unanimously to stop it.
Related officials repeatedly said they would not be opposed to guaranteeing living wages if it was the law of the land in New York City. But the Big Apple has been slow, compared to other large cities like Los Angeles, to legislate or attach any strings that might impede development deals. Development is good for development's sake, Bloomberg has long proselytized.
But the Armory fight proved development wasn't enough to satisfy community activists, job advocates and Bronx elected officials. It also proved the city needed to formalize its policy regarding job creation and city subsidies. Read more
By Alex Kratz
For many Norwood-area residents and merchants, 2010 was a frustrating year as the community struggled to rebound from two devastating fires that left a gaping hole in the heart of a thriving shopping district.
The site of the first fire, which took place last Halloween morning, is now a weed-infested lot surrounded by warped, graffiti-riddled plywood boards. It's an eyesore made even more maddening to residents and other business owners by the fact that the owner, Evelyn Jacobsen, has done nothing with the property.
On top of that, Jacobsen has refused to talk with the press or the local community board about her plans.
Some of the destroyed businesses have re-opened nearby or farther away, while others have called it quits altogether. A few of the remaining businesses, like Hillside Meat and Deli, are doing well, but many are struggling with the loss of foot traffic.
"It's sad, it's a shame, it's bad, very bad," said Nick Delija, the owner of Nicky's Pizza, which sits just across the street from the empty lot. "I don't have words to say [how bad it is]."
The owner of Hair Shoppe, a long-standing salon on Bainbridge, near East 205th Street, attributed the demise of her business to the second fire, which took out the strip's major supermarket, Foodtown, and two other businesses. People used to get their hair done after picking up their groceries, but no longer.
Foodtown is rebuilding a bigger store with more shopping options that is scheduled to open in January. They are expanding into space formerly occupied by a dentist's office and the American Diner, whose owner, Mohammed Quadir, was arrested and charged with arson for allegedly paying someone to set the blaze.
Quadir's trial could begin sometime early this year.
By Jeanmarie Evelly
A group of Bronx students are helping to lead a green revolution right out of their own classroom, growing their own herbs and vegetables as part of gardening program at Discovery High School, on the Walton Campus in Kingsbridge Heights.
The project is the brainchild of Steve Ritz, a longtime public school teacher who decided to incorporate some real life plants into his earth science and biology classes, rather than have his students read about them in a book. Before long, the classroom was the garden, and his students now grow their own herbs and vegetables in tall, vertical planters they keep in the back of the room. Read more
By Alex Kratz
If you look at the latest statistics published by the NYPD for the 52nd Precinct — which encompasses the entire Norwood News coverage area — overall crime is down by less than one-half of one percent.
But even that miniscule drop in crime is deceiving. The Five-Two was hit hard in 2010; by a barrage of murders, a significant rise in felony assaults (including shootings) and rapes, as well as a string of robberies that rocked area churches in late fall.
Authorities did make headway on two of the area's most intractable problems — drug dealing and prostitution — but those crimes continue to impact the lives of residents in several neighborhoods. Read more
By Jeanmarie Evelly
St. Nicholas of Tolentine Church, on University Avenue and Fordham Road, is still rebuilding this winter after a two-alarm fire severely damaged much of the
parish's front vestibule in March.
"It's progressing," said Father Joseph Girone. "It looks like it could be done by Easter, and we're looking forward to having something to really celebrate then."
Girone said Fire Department officials are still investigating the cause of the fire, which broke out the morning of March 5 and appeared to have been set deliberately because of its intensity and how it quickly it spread, Deputy Fire Chief Kevin Scanlon told the Norwood News at the time.
"It was no accident," Girone said. Read more
By Alex Kratz
The Muller Army Reserve Center in Wakefield is fast becoming the new Kingsbridge Armory. As of press time, the mayor's office and Bronx officials (and activists) are in complete disagreement on how to best fill the vacant Muller Center, which the Department of Defense handed over to the city late last year as part of its BRAC program.
The Muller Local Redevelopment Authority (LRA) — made up of Diaz and two deputy mayors — was tasked with coming up with a plan for the center.
Diaz pushed a plan that would relocate the National Guard units, currently housed in the Armory's annex building, to the Muller Center, which would keep the guard units in the Bronx and open up space for new schools in the Armory's annex buildings.
The deputy mayors, however, want the center to house a 200-bed homeless shelter and were poised to out-vote Diaz to get their way. The mayor's office says BRAC guidelines clearly require empty bases to be used for homeless services, but that is oversimplifying. BRAC guidelines only require that homeless assistance be a consideration, not a requirement. Read more
By Jordan Moss
Megan Charlop cared.
Everyone who knew her knows that. But her death last March at the age of 57 in a bicycling accident focused the broad community of family, friends, and colleagues she knitted together over 30 years — as a Bronx mom, advocate and activist — on just how much she cared and accomplished in her too-short life.
Megan worked for Montefiore Medical Center for 26 years. She was instrumental in creating the Safe House for Lead Poisoning Prevention o
n Mosholu Parkway. For the last seven years she directed the community health department of Montefiore's School Health Program, where, in an effort to combat childhood obesity, she was central to citywide efforts to remove high-calorie sweetened milk from school cafeterias and to create more opportunities for healthy eating and exercise. The head of School Health, Dr. David Appel, called Megan "a true genius in community health and advocacy." Read more
By Alex Kratz
The year's most mysterious and potentially disturbing death came on a Sunday morning in August.
At St. Barnabas Hospital, Billy "Peanut" Murphy, a heavy drinking, big hearted, homeless man who often took refuge in Epiphany Lutheran Church on East 206th Street, succumbed to severe injuries suffered days earlier.
Epiphany Lutheran Vicar Bob Rainis, a former NYPD homicide detective, read Murphy his last rites and came away convinced "Peanut" had been the victim of a savage beating that led to his death.
Rainis, along with many local residents and a core group of Murphy's drinking buddies, said Murphy's beating was only the latest attack on the area's homeless population. In the last two years, at least three other homeless men may have been beaten. One died and police classified the case an accident. Two others haven't been seen or heard from since. Read more
By Jeanmarie Evelly
Gustavo Rivera, an adjunct politics professor and former political aide, took the Bronx political scene by storm this year when he defeated State Sen. Pedro
Espada, Jr., for his seat in the 33rd District in the northwest Bronx.
Rivera, a 34-year-old Kingsbridge Heights resident and former aide to Sen. Kirsten Gillibrand, beat out a number of other primary contenders in what quickly became one of the most watched and dramatic races in the state.
He announced his candidacy in May, becoming the fourth person to challenge Espada — community activist Desiree Pilgrim-Hunter, Community Board 7 District Manager Fernando Tirado, and Kingsbridge Heights lawyer Daniel Padernacht were all already vying for the seat.
One by one, all three candidates dropped out of the race, as Rivera's campaign gained momentum and racked up political endorsements. He won the support of the Working Families Party, the Rev. Al Sharpton and the New Roosevelt Initiative, a newly formed political group that pledged $250,000 to defeat Espada.
Just a week before the primary, Padernacht, the last candidate in the race, dropped his bid to throw his support behind Rivera in a united front against Espada, who was facing a number of legal problems at the time and had gained unfavorable notoriety for his role in the 2008 State Senate coup.
On Sept. 14, Rivera won a landslide victory over Espada and went on to easily win the General Election on Nov. 3. He's since been appointed to the Borough President's Kingsbridge Armory Task Force, the team that will decide what to do with the long-vacant historic building. He'll begin his term as State Senator starting Jan. 2.
By Jeanmarie Evelly
This year, a portfolio of dilapidated apartment buildings in the northwest Bronx gained public attention, becoming the city's poster child for tenants suffering in overleveraged properties.
The buildings were owned by Milbank Real Estate, a private equity firm based in Los Angeles that purchased them during the boom times with a risky $35 million mortgage. In 2009, Milbank defaulted on the loan, sending the properties into foreclosure proceedings and into the hands of the loan's servicer, LNR Property Corp., which has been looking to sell them to a new owner.
Since foreclosure, Milbank tenants have seen conditions in their homes deteriorate.  The 10 properties have more than 3,000 housing violations among them.
"We shouldn't have to live like this," Sergio Cuevas, whose apartment at 2785 Sedgwick Ave. is plagued by leaks, mold and rotting floors, told the Norwood News this fall. "I don't invite anyone over to my home."
With the help of organizers from the Northwest Bronx Community and Clergy Coalition and lawyers from Legal Services-NYC, Milbank tenants caught the attention of City Council Speaker Christine Quinn, who commissioned an architectural firm to assess damage in the buildings. The firm estimated repairs could cost up to $26 million.
Department of Housing and Preservation Commissioner Rafael Cestero personally took a tour of three Milbank buildings in October, saying conditions there are some of the worst he's ever seen. HPD then vowed to take a proactive role in inspecting all of the properties and making emergency repairs to them.
In the most recent victory for tenants, a Bronx Supreme Court judge ordered LNR to pay $2.5 million in making repairs on the properties early this month, though that amount is just a fraction of what advocates say is needed to make the buildings livable.
By Alex Kratz
There's a new twist to the saga that has become the remaking of Harris Field in Bedford Park.
Last year, the Norwood News uncovered the Parks Department's finding of heavy lead contamination underneath the soil at Harris, which caused delays and cost the city $5.2 million to mitigate.
While the city searched for a company to do the cleanup work, residents continued to use the contaminated site, but it wasn't until a decomposing dead body was found inside the park's weak fencing in July that the Parks Department got serious about keeping people out.
Now reportedly free of contamination, construction of the new ball fields has restarted and Parks is hoping to complete them in time for youth baseball this spring.
The twist is that the problems at Harris are now affecting other parks in line to receive funding from the Department of Environmental Protection, which injected more than $200 million into Bronx parks in exchange for taking public parkland (in Van Cortlandt Park) to build the Croton Water Filtration Plant.
Regatta Park, which sits on the Harlem River and is more of an idea than an actual park, was supposed to receive $1.6 million to help transform it into something public and usable. But the Harris cleanup has sapped all but $93,000 earmarked for the project.
Councilman Fernando Cabrera is working with the DEP, Parks and the Department of Transportation (which currently controls the Regatta Park space) to see if they can still get the project going forward.
By Alex Kratz
In what has become our annual recap of what's gone wrong with the enormous filtration plant being built in Van Cortlandt Park, federal authorities announced this fall that one of the plant's primary contractors committed fraud in its reported hiring of minority and women-owned businesses.
Schiavone Construction, which performed much of the tunneling and trucking during the early phases of the filtration plant project, agreed to pay the federal government $20 million in penalties. The company now doing the bulk of the construction work on the filtration plant, Skanska, is also under investigation for similar misdeeds.
Construction of the plant, which is more than $2 billion over budget, is now being done above ground and is on pace to be completed in 2012.
Much like other problems with the plant, one of the biggest municipal construction projects in city history, Department of Environmental Protection officials brushed off the controversy. "It probably sounds familiar to some people," the DEP's Mark Lanaghan told the audience at a recent monitoring committee meeting, according to the Riverdale Press. "[It's] not completely unknown in the construction industry."
By Alex Kratz
The most controversial local labor story of the year came out of 147-year-old Woodlawn Cemetery.
For the past couple of years, minority workers at Woodlawn tried unsuccessfully to address what they said were acts of overt racism by supervisors. Their appeals to Woodlawn administrators fell on deaf ears, they said.
This year, however, their voices were amplified by a group called South Bronx Community Congress, which staged a series of rallies outside of the cemetery's gates and demanded changes. City Councilman Charles Barron joined them for a rally over the summer that led to cemetery officials publically acknowledging that they had hired an independent investigator to look into the racism charges.
In early August, the cemetery released a statement saying that based on the investigation, they would be "reconfiguring" their supervising staff and make significant changes to the way they train both managers and general employees.
Nearly five months later, however, minority workers say nothing much has changed. On top of that, they say cemetery administrators are now telling them significant layoffs are looming.
By Jeanmarie Evelly
State Sen. Pedro Espada, Jr. wasn't the first representative in the 33rd District to run into legal trouble.
His predecessor, Efrain Gonzalez, Jr., was sentenced to seven years in prison this May for similar federal charges. He was convicted of using two not-for-profit organizations to pay for personal expenses like Yankee tickets, jewelry, and rent for an apartment in the Dominican Republic.
Gonzalez's sentencing came a year after he pleaded guilty to the fraud and conspiracy charges. Last winter, he attempted to withdraw his guilty plea, saying he entered it based on bad legal advice from his lawyer. A federal judge denied the motion in April.
Before Gonzalez, former State Sen. Israel Ruiz, Jr., represented the northwest Bronx in Albany — until he was sentenced to six months in prison for lying on a loan application.
By James Fergusson
In June, seniors who frequent Tolentine Zeiser Senior Center were given some devastating news: The center, and dozens of others around in the city, were to be closed because of budget cuts.
Staff took the pictures off the walls and filled several cardboard boxes with Christmas lights and other supplies they'd accumulated over the years. And they readied themselves for June 30, the center's last day of operation.
Then the unexpected happened. Tolentine and about 25 other senior centers in the five boroughs, including R.A.I.N Bailey in Kingsbridge Heights, were handed a last minute reprieve when Mayor Bloomberg and City Council speaker Christine Quinn struck a deal to restore funding.
Councilman Fernando Cabrera said he spoke to Quinn and was "just stubborn about it," pointing out to her that his district had fewer senior centers than most others.
Tolentine's seniors expressed relief that their "second home" remains open. But its future is uncertain. The 2011 budget "is going to be even worse," Cabrera said, and more proposed cuts could be around the corner.
By James Fergusson
The Bronx — and much of the country — was left reeling in October, when news broke of a horrific attack on several men and teens in Morris Heights.
Police say the perpetrators, members of a gang called the "Latin King Goonies," chose their victims because they were gay or perceived to be gay. Among those attacked was a 30-year-old known locally as "La Reina" ("the Queen"). He was burned with cigarettes and sodomized with a small baseball bat, the authorities say.
On Oct. 28, more than 200 Bronx Community College students marched to the scene of the crime, a vacant house on Osborne Place just blocks from the campus, to show solidarity with the gay community.
The Bronx Community Pride Center, a LGBT organization, has also been active. Staff held a town-hall meeting in Morris Heights in early December, during which gay rights advocates and members of the public discussed ways to promote tolerance. (Executive Director Dirk McCall is hoping to schedule similar meetings in different parts of the Bronx in the new year.)
Seven individuals have been charged in connection with the attacks. Charges include unlawful imprisonment, sexual abuse, and assault — all as hate crimes. The authorities now say that two 17-year-olds originally charged in the case were actually victims.
In the weeks leading up to the attacks, there had been several widely-publicized teen suicides, including the Rutgers University student who jumped to his death from the George Washington Bridge. In all cases, the teens had been tormented for being gay.
And so, while 2010 will be remembered fondly by the gay community as the year the military's "Don't Ask, Don't Tell" policy was overturned, it will also be remembered for a series of homophobic acts; acts that cost lives.
By Jeanmarie Evelly
Controversial State Senator Pedro Espada, Jr. was indicted by a Brooklyn grand jury on embezzlement and conspiracy charges, along with his son, Pedro Gautier Espada, according to a statement by the United States Attorney's Office released on Tuesday.
Both men are charged with five counts of embezzlement — to the alleged tune of more than $500,000 — and one count of conspiracy. If convicted, they face a maximum sentence of 10 years in prison for each count of embezzlement and five years for the conspiracy count. It could amount to 55 years behind bars.
By Alex Kratz
Councilman Fernando Cabrera's office on the 17th floor of 250 Broadway, a large municipal building across the street from City Hall in downtown Manhattan, is spartan — the walls a blank canvas, the desk tops free of clutter. There are photos on and behind his desk: of a baby smiling, a close-up of a flower, a beautiful landscape. They are not his photos. They came with the frames.
The scene is fitting. As Cabrera enters the final weeks of his first year representing the 14th District, which includes Kingsbridge, University Heights, Morris Heights and Mt. Hope, two things have become clear: he has been busy and he is still moving in.
"Greg [Faulkner] is the best chief of staff in the world," Cabrera says, smiling, "but he's not much of a decorator."
Besides, Faulkner, the former chairman of Community Board 7, has enough on his plate helping Cabrera navigate the complex machinery of the New York City Council.
"There's always something new," Cabrera says. "Always something to learn. This is the biggest city government, the biggest city budget."
So Far, So Good
"I think he's been an exceptional council member," said Patrick Jenkins, a political consultant who worked on Cabrera's campaign and continues to work for the Bronx County Democratic Committee. "He's earned the respect of his colleagues. People find him approachable and dependable. He has a tremendous work ethic."
Make no mistake, Cabrera remains low on the Council totem pole. City Hall, a newspaper that covers city politics, ranked him 47th out of 51 Council members in terms of influence and the money he is allocated for his district is relatively low compared to, say, Joel Rivera, who represents the district next door.
But Cabrera has impressed colleagues, helped constituents and made people forget about his predecessor.
Rivera, who supported incumbent Maria Baez despite strong Democratic and union support for Cabrera, said Cabrera "came in inquisitive and has been a very good student."
Unlike Baez, who had the worst attendance record in the Council for years, Cabrera shows up to work. He has perfect attendance at "stated" Council meetings (when the whole body convenes) and says he's made 89 percent of his committee meetings.
Recently, Cabrera has achieved some important firsts. This fall, he passed his first piece of legislation — a minor bill that aims to improve lighting efficiency in buildings. And in November, he became chairman of his first committee — technology — which gave the entire Bronx delegation chairmanships for the first time in recent memory.
Last week, he introduced a resolution calling on Congress to pass a bill that would fund local gang violence intervention programs.
It's a problem area he has focused on since a group of young gang members (the Latin King Goonies) were arrested and charged with kidnapping and torturing two teenagers and a 30-year-old man for being gay. The crime, committed within his district, garnered national headlines.
Last year at this time, weeks before assuming office, Cabrera was already making regular trips to City Hall as the Council negotiated terms for the redevelopment of the Kingsbridge Armory, which is in his district. The Council ended up killing the project when the developers wouldn't guarantee a "living wage" ($10 an hour plus benefits) for employees who would have worked at an Armory shopping mall. Cabrera says the Armory battle was a tremendous learning experience for him personally and also helped the Bronx representatives show their political strength as a delegation.
Fanfare and a Budget Crisis
The city's Democratic elite showed up to his inauguration ceremony at Bronx Community College and predicted great things for this college professor and pastor who was a registered Republican up until 2008.
From the beginning, Cabrera found himself embroiled in budget talks, sifting through grant applications from community groups and fighting to save the handful of senior centers in his district.
In what he says was his biggest challenge this year, Cabrera managed to help save two of the five senior centers in his area from extinction by budget cuts. "The [Department of Aging] Commissioner was put in a difficult position [having to cut so much from its budget], but through persistence, we overcame resistance."
There have been losses, too. Cabrera fought in vain to keep University Heights High School from being pushed off the Bronx Community College campus. But he is learning from his defeats.
"Dealing with the DOE [Department of Education] was not pleasant," Cabrera says.
One of the most important things he learned during his rookie year is the limitations of his office. "The mayor holds a lot of control — schools, police," Cabrera says, adding that his job is to work on the things he can control, like helping constituents in need.
All year, Zellnor Myrie, Cabera's legislative director, says the 14th District team has "hit the streets," letting residents know Cabrera's office is there to help. He revamped an old city office on Burnside Avenue and is open for business starting at 8 a.m.
Most of the constituents he's helped are walk-ins. Still, Cabrera's office is exploring alternative modes of communication to increase his ability to help people. His staff developed an interactive website and a tool that allows you to text message complaints into the office. Now, Faulkner says, they are using computer software to track complaints and discover which issues are most affecting his constituents. (Overwhelming, it is tenants having trouble with their landlords.)
A Day at the Office
Last week, Cabrera started another whirlwind day with a breakfast meeting with representatives of DC 37, a union that represents city workers. Later, while waiting for a finance meeting to start, music began blaring from outside of his office window.
"Daycare workers," Cabrera said. Already, he says, the protests over budget cuts, which will reach $2.7 billion next year, have begun.
Cabrera briefly attended a finance committee meeting and voted to approve tax breaks for the nonprofit company operated by Mo Vaughn, the former Boston Red Sox slugger who develops low-income housing in the Bronx and elsewhere in the city. "Mo's a great guy," Faulkner says.
At 11:30 a.m., team Cabrera met with a lobbyist for the Mosholu Montefiore Community Center to talk about youth programs — or lack thereof — in Cabrera's district.
Half an hour later, Carole Post, the commissioner of the Department of Information Technology and Telecommunications (DoITT), briefed the new technology chairman about the city's programs. (Did you know "hundreds" of hackers try to infiltrate the city's databases on a daily basis?)
"I'm hungry," Cabrera says at 1 p.m., the starting time for that day's stated meeting. Instead, Cabrera, Faulkner and Myrie mull housing legislation before heading over to the Emigrant Savings building, two blocks away, where the Council has been meeting while the Council chambers at City Hall are renovated.
Cabrera walks in and immediately starts talking to Jamie Van Bramer, who worked with the Related Companies while they were trying to push through the mall plan for the Kingsbridge Armory. He then dips into a back room, where Brooklyn Council member Lewis Fidler has, thankfully for Cabrera's stomach, provided Hannukah donuts.
Finally, the stated meeting begins with about an hour of ceremonial gestures and photo ops, followed by voting on a bill and then the introduction of Cabrera's gang violence prevention resolution.
Earlier in the day, Cabrera said he would much rather be "in the field," going to schools, talking to constituents on the street. But it all ties together, Faulkner says.
After the anti-gay attacks in his district, Cabrera had the opportunity to walk around Morris Heights with the most powerful politician in the Council, Speaker Christine Quinn. Faulkner says residents recognized Cabrera. Quinn came away impressed.
"If you're taking care of business back home [in the district]," Faulkner says, "it give you credibility down here [in the Council chambers]."
By Rochana Rapkins
When British journalist Mary Grove visited Edgar Allan Poe's cottage outside the village of Fordham, she described it as cozy and neat, with "floors as white as wheat."  The cottage was situated on a hill, and surrounded by creeks, rivers and farmland.
Today the 198-year-old cottage still stands — although it's now a few hundred yards away from its original location — at the intersection of Kingsbridge Road and the Grand Concourse. What was once Millbrook Creek is now Webster Avenue. A stone's throw away, children play on playground equipment and residents sit on benches in what is now Poe Park.
Ironically, when the Bronx County Historical Society kicked off a million-dollar restoration of the 198-year-old building this year, some local kids literally threw rocks to see if they could shatter the windows. Read more
By Jeanmarie Evelly
A bill that would provide a long-term path to citizenship for young immigrant residents passed in the House of Representatives on Dec. 8, but has since stalled in the Senate, as its supporters try to drum up Republican support for the bill in the slim hopes of passing it before the year's end.
The controversial DREAM Act would provide a six-year route to citizenship for young undocumented immigrants who arrived in the country before the age of 16 who have been here for over five years, requiring that they get a college degree or serve at least two years in the military. Read more
By Jeanmarie Evelly
It's looking like it's going to be a tough budget year for New York City, as Mayor Michael Bloomberg released his updated financial plan for this and the next four fiscal years last month—one that calls for cuts to jobs and services from nearly every city agency and sector.
On Nov. 18, Bloomberg announced his latest round of budget gap closing actions, including the loss of thousands of city jobs, measures he says will reduce the budget deficit from $3.3 billion to $2.4 billion for the fiscal year 2012.
The cuts sparked backlash from advocates across the city and concern from local representatives. Read more
By Jeanmarie Evelly
A sixth Bronx church was burglarized this past weekend, the latest in a string of break-ins targeting churches in the area since the start of November.
Someone broke into an office window at the Church of the Mediator, on West 231st Street and Kingsbridge Avenue, late Saturday night or early Sunday morning, according to the church's senior warden Frank Holsapple and the NYPD.
The thief, or thieves, made off with several recently donated laptop computers and about $800 in cash, money the church was collecting for a Christmas toy drive.
"They hit every church around here, and I guess we were the last stop," Holsapple said, adding that the burglar or burglars wrecked the office they broke into but were unable to access the rest of the church."It could have been a lot worse," he added.
A police spokeswoman said they have no description of the perpetrators so far, and the investigation is ongoing.
Other churches that have been hit since early November include
Our Lady of Refuge on 194th Street and Briggs Avenue, St. Ann's Church on Bainbridge Avenue, Kingsbridge Evangelical Lutheran Church on Bailey Avenue, St. John's Church on Kingsbridge Avenue, and Our Lady of Angels on Claflin Avenue.
"We're still edgy," said Father Antonio Zabala of St. John's Church. "They were able to break in through the window even though it has bars on it. These robbers are really professional crooks, and are really dangerous."
Church leaders say one silver lining has been the public's response to news of the burglaries.
"It's been overwhelming," said Father John Jenik of Our Lady of Refuge Church, which lost two laptops, a video camera and $1,300 in cash. "We've gotten four laptop computers and over $15,000 in donations," he said.
Jenik says the parish will use the money towards repairing damages from the burglary and for tuition assistance, and to invest in a new alarm system for the church.
UPDATE (Dec. 21): Police arrested a man for allegedly breaking into St. Philip Neri Church on the Grand Concourse Sunday morning. Nathaniel Linden, 51, who lives on Webb Avenue and has spent the past two decades in and out of prison on burglary charges, according to the New York Times, is also being charged with the burglary of Iglesia Bautista Hispana de Fordham on University Avenue on Dec. 13. Police are looking to connect him to other church burglaries.