A group of Fordham University students known as the Collective of Concerned Students of Color and Anti-Racist Allies is leading a rally this evening to bring awareness to a recent spate of hate crimes on the Jesuit school's campuses. The rally kicks off at 6 p.m. on the Rose Hill Campus in the Bronx. Students will then exit the school's Bathgate Avenue entrance and gather at Fordham Plaza, on Fordham Road and 3rd Avenue. There, they will talk about an online petition condemning the racism and calling for tolerance and implementation of new anti-racism policies. The petition, posted on change.org, already has more than 1,500 signatures.
Below is the sequence of racist acts that prompted the petition and rally, according to the Fordham group: Read more
Consumers interested in fresh, organic vegetables and community-supported agriculture, can join the Norwood Food Co-op and receive wholesome, delicious food every week from June through November. Choose shares of organic vegetables and fruits, plus options for milk, eggs, cheese, and yogurt for less than green market prices and in exchange for a few hours' work with other Co-op members during the season. Share prices vary according to family size. Registration deadline is May 1. For more information or to register, go to www.norwoodfoodcoop.org.
Ed. note: Every weekday, we highlight Bronx programs, announcements, services, opportunities, public meetings/hearings or community events. Find a full listing on our Neighborhood Notes page. Send your neighborhood notes to us at norwoodnews@norwoodnews.org.
By Alex Kratz
Welcome back to Breaking Bronx. Let's get down to business. Weather: Really, really warm, high of 69, but kind of overcast with rain all but assured later tonight. Here are the Bronx stories we're following this Thursday.
Today, as a part of this week's annual Armory Show, is the Bronx Day showcase of borough artists. Bronx Day kicks off at 1:30 p.m. and features art studio tours, a happy hour at Bruckner Bar & Grill and other activities. Click here for all the details. One of the artists featured (and shown in this Daily News article) is Norwood resident Barbara Korman.
Assault charges against Jateik Reed, the Bronx teenager who was seen on a cell phone video being savagely beaten by police, were dropped, although Reid still faces robbery charges. Reed's lawyers say they will be bringing a civil suit against the NYPD.
Westchester Square became the Bronx's ninth Business Business Improvement District yesterday.
Activists are holding a rally today at 4 p.m. in front of Bronx Borough Hall on the Grand Concourse to protest the large number of arrests in city public schools. According to recently released statistics, 94 percent of the students arrested were black or Latino, 75 percent were male and 45 percent were in the Bronx.
Bronx nonprofit group WHEDco is helping students navigate the complex high school admissions process.
Gothamist put together 14 photos of the Bronx "before you were born and before it was burning." Some good stuff here.
The 14th annual Throgs Neck St. Patrick's Day Parade kicks off Sunday at 11 a.m. at the corner of East Tremont and Lafayette avenues.
By Destiny DeJesus
Norwood Dentist Dr. Jay Fensterstock jumped into the holiday spirit early this past winter. By sponsoring a charity drive selling "Holiday Teeth," Concerned Dental Care raised $1,800 in donations that were sent to Healthy Smiles, Healthy Children, a charity sponsored by The Foundation of the American Academy of Pediatric Dentistry. Healthy Smiles, Healthy Children aides low income families that cannot afford dental procedures.
The Charity Drive started Nov. 30 and ended on the last day of 2011. Concerned Dental Care printed out colored images of teeth and wrote the names of families who donated on the printout. The "Holiday Teeth" were displayed on the walls of Concerned Dental Care's office on Mosholu Parkway.
In addition to the Bronx site, five other offices were involved with the charity work. Out of all five offices, Fensterstock's Bronx office had the best turn out. Fred Madera, who works for all of the locations, said that although this was the first time Concerned Dental Care was involved with the holiday charity work, they plan on continuing the tradition next year in hopes of raising more money to help a good cause.
Ed. note: Concerned Dental Care is located at 55 East Mosholu Parkway North. For more information, call (718) 652-7370 or visit concerneddentalcare.com.
Several northwest Bronx community groups are convening a forum Thursday night, 6 p.m., at the Mosholu Montefiore Community Center, 3450 Dekalb Ave., to discuss the current redistricting proposals — for state senate, assembly and congressional districts — and how they will affect local communities.
At a public hearing last month, some 50 community leaders and residents came out to blast the assembly and state senate redistricting proposals as blatant gerrymandering that would awkwardly slice and dice the Norwood and Bedford Park neighborhoods.
The forum will include guest presenters Susan Lerner from Common Cause and Lucia Gomez-Jimenez from La Fuente, a group that lobbies on behalf of Tri-State workers.
Representatives from the Bedford Mosholu Community Association, Tracey Towers Committee for Survival, Friends of Williamsbridge Oval, the Kingsbridge Heights Neighborhood Improvement Association, and Mosholu Preservation Corporation will also be attending.
By Jeanmarie Evelly

Editor's Note: Every Wednesday, Breaking Bronx features a health-related story, event or tidbit as part of an online expansion of our Be Healthy! column.
Tips for a Better Night's Sleep: Q&A with Sleep Expert Dr. Steven Park
March 5 to 11 is National Sleep Awareness Week, an annual public education and awareness campaign sponsored by the National Sleep Foundation, to promote the importance of sleep on your health and well-being. To get some expert advice on the topic, Be Healthy! recently chatted with Dr. Steven Y. Park, an otorhinolaryngolist (an ear, nose and thoat specialist) and integrative sleep surgeon at Montefiore Medical Center.
What are some of the negative health effects associated with poor sleep?
Not sleeping enough significantly increases your risk of gaining weight, of diabetes, cancer, and of death in general. Lack of quality sleep causes you to crave fatty, carbohydrate-rich foods, and also affects your metabolism. When it comes to transportation worker, or really anyone who operates heavy machinery or drives a car, not sleeping well can cause accidents and poor judgment. It's a huge problem, and huge burden on society.
What are the most common sleep disorders you see in patients?
There are many different kinds of sleep problems. There's not sleeping long enough—we recommend 7 or 8 hours. Then there's insomnia, when people just can't sleep at all, no matter what they do. Then there's sleep apnea, a major condition that's undiagnosed in 90 percent of people who have it.
What exactly is sleep apnea?
Sleep apnea is when you literally stop breathing at multiple times throughout the night for ten seconds or longer. You might not remember having any of these episodes — more commonly, bed partners are the ones that notice it — but it totally disrupts your sleep.
If you live in Community Board 7 — the Norwood News' primary coverage area, which includes Fordham, University Heights, Bedford Park and Norwood — then you have a buffet of community meetings to choose from this evening.
At 6 p.m., at the board office, 229A E. 204th St., there will be public hearing on capital and budgetary requests submitted to they city by the board this year.
Starting at 6:30 p.m., also at the board office, the Health & Hospitals committee will meet.
And also at 6:30 p.m., inside the Mosholu Montefiore Community Center's Room 11, 3450 Dekalb Ave., the board's Public Safety & Quality of Life committee will meet.
Ed. note: Every weekday, we highlight Bronx programs, announcements, services, opportunities, public meetings/hearings or community events. Find a full listing on our Neighborhood Notes page. Send your neighborhood notes to us at norwoodnews@norwoodnews.org.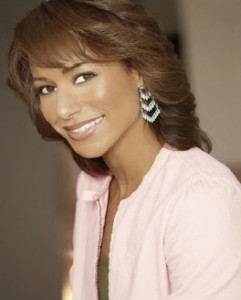 Amy DuBois Barnett, award-winning speaker and Ebony Magazine Editor-in-Chief, will be at Lehman College's Speech and Theatre Building located in the Studio Theatre tomorrow, Thursday, March 8, from 10:30 a.m. to 12 p.m. The event is free and open to the public. In honor of International Women's Day, Barnett will speak about her experiences in journalism and how she helped in leading Ebony into the 21st century. The event is co-sponsored by the Department of Journalism, Communication, and Theatre, and the Women's Studies Program. For more information contact Keisha-Gaye Anderson at (718) 960-8013 or (917) 622-0506.
Ed. note: Every weekday, we highlight Bronx programs, announcements, services, opportunities, public meetings/hearings or community events. Find a full listing on our Neighborhood Notes page. Send your neighborhood notes to us at norwoodnews@norwoodnews.org.
By Alex Kratz
Good afternoon! Welcome back to Breaking Bronx, where every weekday you can find links to Bronx news stories and weather. Today's forecast: Beautiful, sunny, high of 61. Now, here are the Bronx stories we're reading today.
Brandon Landau, an 18-year-0ld Bronxite attending Illinois Wesleyan College, died this past weekend after attending a party thrown near a state park. Landau was found with his legs in a stream and his torso draped over a log.  A handful of students were arrested for underage drinking in the area around where the party took place and Landau's blood-alcohol level was said to be over the state's legal limit. Landau grew up in Riverdale and attended the Riverdale Kingsbridge Academy.

The NYPD honored slain Bronx cop Daniel Enchautegui, who was off duty when he was killed trying to stop a home invasion in Pelham Bay. Steven Armento was convicted of first-degree murder in the case and "Bronx Tale" actor Lilo Brancato was convicted of first-degree burglary.
As jury selection began in the trial for indicted former Bronx pol Pedro Espada, a fedeal judge in Brooklyn ruled that tax evasion charges, that were tacked onto Espada's original embezzlement charges, should be tried in Manhattan, not Brooklyn. Read more
By Jeanmarie Evelly
A federal judge released a set of maps on Tuesday proposing to redraw New York State's Congressional districts, an act required this year to reflect population changes based on the 2010 Census count. If approved, the new lines would have the Bronx represented by four different members of Congress, expanding the northern Manhattan district currently represented by Congressman Charles Rangel into the Bronx to include sections of Kingsbridge and Norwood.
Lawmakers in Albany have been sparring for months over how to draw the new maps. They proposed drafts for the State Senate and Assembly lines in February, but were unable to come to an agreement on how to re-draw the state's Congressional districts, having to eliminate two, from 29 to 27, because of population changes.
With the deadline of the Congressional primary looming in June, a panel of federal judges appointed a magistrate to draft the new maps if the legislature couldn't come to an agreement of its own. After hearing testimony and viewing map proposals from the public — including the Assembly Democrats, the Senate Republicans, a coalition of Bronx officials and good government groups — U.S. Magistrate Roanne Mann released a set of drafted maps on Tuesday. Her proposal eliminates a district in the Hudson Valley and another that straddles Brooklyn and Queens.
In a letter sent to Mann last week, Bronx Borough President Ruben, Diaz, Jr. and a number of other local elected officials had urged the judge to maintain the Bronx districts of Congressmen Jose E. Serrano and Eliot Engel, something the proposed maps largely do.
"Both Rep. Serrano and Rep. Eliot are lifelong Bronxites who have represented parts of our borough for their entire careers," Diaz said. "If the Bronx were to lose their collective seniority in Washington — and the clout that comes with it — it would do our borough tremendous harm."
By Marcos Sierra and Alex Kratz
Amid plummeting test scores and reports of gang problems, the Department of Education is proposing to close MS 80, The Mosholu Parkway School, in Norwood. If approved, the school will undergo a dramatic re-organization including losing at least 50 percent of its current staff and changing its name.
Students who have not graduated before the start of the 2012-2013 school year will be being given a guaranteed seat in the new school. At this point, the DOE is calling whatever would replace MS 80, "New School."
The new school "will develop rigorous, school specific competencies to measure and screen prospective staff – including [MS] 80 staff who apply to work at New School," said a DOE press release.
The changes will maximize New School's chance of receiving up to $1.8 million in supplemental funding over the next two years under the School Improvement Grant (SIG) program, the DOE said.
A joint public hearing for this proposal is scheduled for April 16 at 6 p.m. at J.H.S. 80, 149 East Mosholu Parkway. Oral comments can be left at (212) 374-5149, and written comments can be sent to D10proposals@schools.nyc.gov.
To talk about the re-organization of MS 80 and other Bronx schools, Borough President Ruben Diaz Jr. is inviting elected officials, education activists, community leaders and parents to a forum next Thursday, March 15, at 6 p.m., at the Morris Educational Campus Auditorium, 1110 Boston Road. Elaine Gorman, the chief executive of the DOE's turnaround program, will be on hand to speak.
The Bainbridge Avenue Community Garden, located at 2978-80 Bainbridge Avenue, is offering for FREE woodchips/mulch to anyone interested in filling in their garden or tree pit. Mulch is good for keeping down weeds. Bring heavy-duty plastic bags for pick-up. For more information or to arrange a pick-up, call Janice at (646) 271.4310.
Ed. note: Every weekday, we highlight Bronx programs, announcements, services, opportunities, public meetings/hearings or community events. Find a full listing on our Neighborhood Notes page. Send your neighborhood notes to us at norwoodnews@norwoodnews.org.
By Alex Kratz
Good morning, everyone, welcome back to Breaking Bronx. Quick links post today as we go into production for the next print edition of the Norwood News, which will start hitting northwest Bronx streets tomorrow. Weather: Very similar to yesterday, lots of sunshine, temperatures in the low- to mid-40s. Here are the stories we're reading this morning.
The father of Ramarley Graham, the unarmed teen who was recently shot to death by police in Wakefield, filed a lawsuit against the NYPD last year after his own violent encounter with police officers. It may explain why his son was quick to flee when police tried to stop him on the street before chasing him into his home, where he was shot.
Out of the Bronx's first education summit he held last year at Lehman Center, Borough President Ruben Diaz, Jr. recently released a policy paper on education reform. The report says more needs to be done to help special needs students, English Language Learners and gifted students get ahead. It also calls for more active parent engagement.
A judge directed that the network of health clinics founded by former Bronx State Senator Pedro Espada, Jr. continue to receive Medicaid payments while it files an appeal of a higher court ruling that cut off the funding because of Espada's legal troubles. Espada is accused of bilking hundreds of thousands of dollars from the clinic for his own personal use. Jury selection for the ex-pol's upcoming trial is supposed to begin today.
Students faculty at Fordham University react to string of racist incidents at the school, which we touched on in our Bronx Breakdown column two weeks ago.

For 34 years, the nonprofit group Learning through an Expanded Arts Program (LeAp) has provided music, dance, theater and visual arts programs at New York City public schools, including many in the Bronx. Last Wednesday, on leap day (Feb. 29), Mayor Michael Bloomberg proclaimed it to be "LEAP DAY" in honor of the group's contributions. In 2008, we wrote about how they worked with students at MS 399 to create their own superheroes.
Good afternoon and welcome back to Breaking Bronx. Weather: Sunshine! High of about 41, then its going to be much colder tonight. Here are the Bronx stories we're following today.
The Andrew Freedman Home, the stately manor on the Grand Concourse near Concourse Village, was once a home for elderly down-and-out aristocrats, but had fallen into disrepair after its endowment ran out in the early 1980s. Now it's being revitalized by a nonprofit group, Mid-Bronx Senior Citizen's Council, which runs programs in the home's basement. A temporary art exhibit is coming as well as a bed and breakfast. In a larger sense, Mid-Bronx wants to use the site as a job training center.
Bronx State Assemblyman Eric Stevenson held a news conference Sunday along with the parents of families of Ramarley Graham and Jateik Reed, to unveil legislation that would require police officers to undergo a psychological evaluation every three years. In a statement, Patrolmen's Benevolent Association President Pat Lynch says there is no need for the legislation, noting that NYPD officers are among the best trained in the country and are rigorously screened and supervised.
Meanwhile, according to the Daily News, Richard Haste, the officer who shot the unarmed Graham, told a colleague that he felt terrible about the shooting but believed the 18-year-old was armed, which is why he used deadly force to stop him. Haste was not trained in street level narcotics or plain-clothes detective work. The Bronx DA is currently investigating whether or not to charge Haste in the shooting.
Photographer Chris Arnade talks to Gothamist about shooting photos in Hunts Point.
Jennifer Troiano, the former Bronx Assistant District Attorney, pleaded guilty to driving under the influence but will receive no jail time.
The Mercy Center, at 377 E. 145th St., is offering free parenting classes to parents age 21 and under. Classes are held Thursdays from 5 to 6:30 p.m. from Feb. 23 through April 26. For more information or to schedule an appointment, call (718) 993-2789.
Ed. note: Every weekday, we highlight Bronx programs, announcements, services, opportunities, public meetings/hearings or community events. Find a full listing on our Neighborhood Notes page. Send your neighborhood notes to us at norwoodnews@norwoodnews.org.
By Alex Kratz
Running out of time, so just a few random thoughts and clips this Friday afternoon.
A local elected official, I won't say who, stopped me on the street the other day. We talked for a while and then he told me, "Wow, you guys are hitting the borough president hard these days."
First of all, I don't think that's the case. The Norwood News did co-write an editorial, with three other newspapers, saying Bronx Beep caved on the Living Wage legislation that continues to languish in the Council chambers like a three-day old slice of pizza that's been left in the box on the kitchen table. And we may have mentioned that there was opposition to the FreshDirect deal, which there was.
Those were two questionable policy moves, which Diaz has defended. But on the whole, since he took office three years ago, we have supported the vast majority of his decisions and policy stances. We praised his leadership during the first battle over putting a mall in the Kingsbridge Armory (a battle we may see again, according to inside sources), we love his commitment to curbing gun violence and promoting healthy lifestyle choices and the value of being good fathers and parents to our children.
In any case, we exist to foster communication, provide information and be a watchdog on the powers that be. If we appear critical, it's because we hold our elected officials to high standards.
On a personal note, I'm a big Ruben Diaz, Jr. fan for a number of reasons. For one, like myself, he's a big hip-hop fan and is friends with Fat Joe. That's just cool. And two, because unlike other folically-challenged folks, such as myself, he had the guts to go clean-shaven up top. So there's that.
And now, a few plugs:
— For my mentor and predecessor Jordan Moss, who is cranking up his own blog, Bronx Matters. Check him out, 82 people already Facebook like him.
— For former Norwood News intern Andrew Boryga, who will be president or win a Nobel prize in something one day, who wrote a fantastic short story, "The Numbers," that was published in the Susquehanna Review, an upstate literary magazine.
— For the Bronx Museum's First Fridays event tonight at 6 p.m., which will feature a performance by latin band Son de Madre:

— For Stevie B and other Freestyle artists, who are playing Lehman Center on Saturday night:

By Alex Kratz
Police Looking for Home Burglary Suspect
This past fall, police say a single suspect was responsible for seven home burglaries in Norwood and Bedford Park. In almost all of the cases, the suspect entered through the front door during daylight hours and left with as much cash and jewelry as they could carry.
Police say Luis Gonzalez is responsible for the burglaries and they are seeking the public's assistance in locating him. (See photo)
The first burglary occurred in late August at a home on Parkside Place. He struck five more homes on Decatur and Perry avenues during September and then burglarized another home East 196th Street on Oct. 7.
Police say Gonzalez is 40 years old, 5-feet-9-inches tall and weighs between 150 and 190 pounds. Inspector Joseph Dowling, the commander of the 52nd Precinct, said they are working with a couple of other Manhattan precincts where Gonzalez is also believed to have operated.
Ed. note: A version of this story appeared in the Feb. 23-March 7 issue of the Norwood News. Anyone with information is asked to call Crime Stoppers at 1-800-577-TIPS (8477). The public can also submit tips by logging onto the Crime Stoppers website at WWW.NYPDCRIMESTOPPERS.COM or by texting their tips to 274637 (CRIMES) then enter TIP577. All calls are strictly confidential.
Teen Arrested in Shooting of 8-Year-Old
By now most of us have heard or read about the shooting of 8-year-old Armando Bigo, who was hit with a bullet while buying candy with his mother in a Bronx bodega. Yesterday, police arrested and charged a 15-year-old with the shooting, although the teen's lawyer was quick to cast doubt on the witness who identified the suspect.
Man Arrested in Stabbing of 17-Year-Old
In a less publicized crime, 17-year-old Michael Baez was stabbed to death inside a Crotona-area apartment on Wednesday night. Last night, police announced the arrest of 41-year-old, who lives at the apartment, inside 2160 Clinton Ave., where Baez was stabbed.
The Bronx Library Center, at 310 East Kingsbridge Road, will hold a free family resource day on Saturday, March 3, from 10 a.m. to 2 p.m. in the Pre-Function Lobby. Representatives will be there to talk about educational and child care resources as well as summer programs and to give out information to families. Workshops and activities will be available throughout the day along with face painting and give-aways for children. For more information and directions call (888) 469-5999 or visit www.nycchildcareconsortium.org.
Ed. note: Every weekday, we highlight Bronx programs, announcements, services, opportunities, public meetings/hearings or community events. Find a full listing on our Neighborhood Notes page. Send your neighborhood notes to us at norwoodnews@norwoodnews.org.
By Marcos Sierra
Immigrants and minorities who want to start and expand businesses in the Bronx face many obstacles, but most entrepreneurs are not aware of the programs out there that can help them overcome those obstacles.
A recent survey by the Federal Reserve Bank of New York, showed a staggering 92 percent of current business owners aren't even aware of programs that are designed to help entrepreneurs like them. That was the theme at a recent forum held at Hostos Community College.
The survey, presented by Claire Kramer, Community Outreach Manager at the Federal Reserve Bank of New York, highlighted two key issues which are fundamental to the growth of immigrant and minority small business owners: the lack of using technology and, even more importantly, a lack of financing. Read more
By Emily Piccone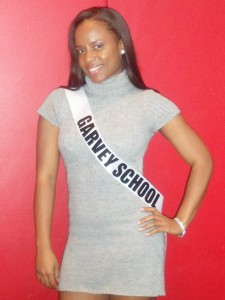 Claudine Williams fell just short of her goal of becoming Miss New York 2012. But before the January pageant, the certified math teacher and Norwood resident sat down with the Norwood News to talk about her upbringing in Jamaica, her views on the education system in this country, and the stigma attached to beauty pageant contestants.

You are originally from Jamaica. How was the move to the Bronx?
I'm from Clarendon, Jamaica. It was amazing to grow up there. It's nothing like here. We weren't sitting in front of the TV, and we were so active in school. When I came here I wanted to go back, but I became a citizen over the summer, and now I live in Norwood.

Coming from Jamaica to the Bronx, how do the schools compare?
It's different. In Jamaica we are way more advanced. They teach you college work in high school and it's not easy to get a 100. When I came here they wanted me to repeat a grade, and when they gave me my schedule, the math was something that I had done in primary school. I complained about it, but I had to complete the Regents.
I graduated in May of last year. I went to Farleigh Dickenson for undergrad and graduate school in a five-year program. I did my bachelor's in math and my master's in education. Now I'm a certified teacher, and I just got a job. [She started working at a Bronx charter school in January.]

So what made you want to enter a beauty contest?
I just want to let girls know, you can do whatever you want to accomplish. There's a stigma with pageants and slim girls. I want girls in the Bronx to know that it doesn't matter — if you set your goals, whatever your heart desires you can accomplish. Read more
Good morning, welcome to Breaking Bronx! Here are few links to get you started this Friday. Weather: Cloudy, with temperatures climbing into the mid-40s and maybe some sun later.
After 111 years, the Bronx Zoo is closing its landmarked Monkey House. Zoo officials say the grouping of all primates in one indoor space is outdated. The animals housed there now will be moved to other parts of the zoo and other city zoos.
Working with the nonprofit BuildOn, Bronx High School students from Eagle Academy for Young Men traveled to the small African country of Malawi to help build a new school.
A 29-year-old Bronx firefighter was arrested and charged with aiding a sports betting ring operated by the Mafia.
Daily News columnist points out the overcrowding problems at PS 119 in the South Bronx, where the enrollment is twice the capacity of the building.
A nice feature on Sabin Howard, a Mott Haven resident who does sculptures of Greek goods.
Area hospitals are struggling to maintain patient safety, says a recent report by  Consumer Reports. The Bronx's Jacobi Hospital was the worst offender, according to the report.

[Video: From Bronxite John Orozco's fifth place performance at the World Championships in Tokyo, Japan last year.]
Lots of hoops action to get caught up on, but first a few words about John Orozco, the pint-sized Bronx acrobat who is positioning himself to be one of the breakout stars of the 2012 Olympic Games in London this summer. In today's Wall Street Journal, Aimee Berg wrote an outstanding profile of Orozco ("Gymnast's Unlikely Bronx Tale") and his journey to the top ranks of United States gymnastics.
Berg starts the piece off with rich details about Orozco's early athletic feats: hanging on a basketball rim at 1, jumping off a roof into his father's arms at 18 months, crazy skills in martial arts and dance. His talent was recognized early and he began training at an elite gymnastics center in Chappaqua, a 45-minute drive from his home in Clason Point.
As a Puerto Rican who attended Holy Family (J.Lo's alma mater) for high school, Orozco was constantly teased about his chosen sport. It didn't matter. He kept improving and won the junior all-around title at 14. He suffered a torn Achilles in 2010, but rebounded big-time last year. Orozco took bronze at the U.S. Nationals and finished a stunning fifth in Japan (just micro-points from earning a medal, see video above). A month ago, he won an event in Las Vegas.
On Saturday, Orozco will once again have a chance to shine, competing against the best in the World's Most Famous Arena, Madison Square Garden. But Orozco, who now carries the nickname "SNinja" (for secret-weapon ninja) told Berg he's not nervous.
High School Playoffs Back in Full Swing Read more
By Norwood News
Bronx Community Board 7 is holding its Parks & Recreation committee meeting tonight at 6:30 p.m. at the board office, 229A E. 204th St., to discuss a variety of issues. Items on the agenda include:
1. Flock House presentation of the Flock House Art in the parks project.
2. UDEC Harlem River Ecology Center presentation of future projects along Harlem River.
3. Parks Dept report on condition of CB 7 area parks.
4. Location of April 2012 Parks Committee meeting.
5. Port-a-Potties for Williamsbridge Oval Park
6. Old business/New business
Ed. note: Every weekday, we highlight Bronx programs, announcements, services, opportunities, public meetings/hearings or community events. Find a full listing on our Neighborhood Notes page. Send your neighborhood notes to us at norwoodnews@norwoodnews.org.
 Good morning! Weather: Cloudy, high of 43, strong chance of rain. Here are the Bronx stories we're following today.
On Monday, Bronx Borough President Ruben Diaz, Jr. sat down with BronxTalk host Gary Axelbank to talk about development issues, including the new Kingsbridge Armory RFP (he's still not in favor of a mall there) and the FreshDirect deal (he believes keeping the jobs and adding new ones was worth the money and the truck traffic).
Diaz and Mayor Bloomberg combined on an op-ed for the Daily News to explain why they believe the FreshDirect deal is good for the Bronx and NYC.
Vada Vasquez, the Soundview teenager was shot in the head while waiting for a bus two years ago, writes about her miraculous recovery.
Local residents want Club Heat, a strip club in Hunts Point that seems to be a magnet for gun violence, shut down.
Two Mott Haven sisters are suing the NYPD for humiliating them during a drug raid, which resulted in the charges being dropped for lack of evidence.
Good morning New York spoke with shooting victim 8-year-old Armando Bigo. The clip below includes video from the incident when Armando was shot.

Shot Bronx Boy Talks With GDNY: MyFoxNY.com
The Second Circuit court denied the Department of Education's application to have a preliminary injunction lifted on its policy banning worship in school buildings during off-hours. The denial will allow churches and other religious groups to continue worshiping inside city public schools until at least mid-June.
On Friday, Judge Loretta Preska ordered a preliminary injunction that would temporarily allow all religious groups to continue worshiping at school buildings while she came to a more definitive decision. On Monday, city lawyers asked the Second Circuit court to lift the preliminary injunction and were denied. However, the court did ask that a decision be made by "mid-June."
"Today's order is unusual; however, it calls for a speedy resolution of this litigation," said Jane Gordon, who is working on the case for the law department. "We look forward to concluding this matter in accordance with the Court's expedited time frame."
By Alex Kratz
Bronx Democrats will begin creating the next generation of party patrons tonight at the first 2012 meeting of the Bronx Young Democrats, a group only recently reconstituted by party chairman and Bronx assemblyman Carl Heastie. A chipper staffer at the Bronx Democratic County Committee office said doors for the meeting, at the Chippewa Democratic Club (1447 Ferris Place) near Westchester Square, will open at 6:30 p.m. and the meeting will start at 7 p.m.
In a press release announcing the meeting, Lailoni Narvaez, the president of the Bronx Young Democrats, said, "We believe our voice should be among those calling for the re-election of President Barack Obama and our efforts should be dedicated to helping spread the word about the greats of the Bronx' Democratic Party."
Hostos Community College is presenting a panel presentation on the "Battle Days of the Bronx" tomorrow afternoon, Thursday, March 1 at 2 p.m. at the Savoy Multipurpose Room. Savoy is located at 149th Street and Walton Avenue, one block West of the Grand Concourse at 149th Street. Take 2,4,5 trains to 149th Street Grand Concourse. The presentation is free and open to the public. RSVP to ctl@hostos.cuny.edu.
The presentation is part of the Hostos Legacy Series, which aims to bring historical context to school's founding and how the school has contributed to the Bronx community. Tomorrow's event will include three presentations on (1) "Bronx Fires and Mayor Lindsay, 1966-1977″ by Hostos Prof. William Caspari; (2) "'Fort Apache': The South Bronx Battles Hollywood" by Prof. Matthew Flaherty; and (3) "Public Policy and the Shaping of the Bronx, 1934-1968″ by NYC DOE Teacher (Urban Institute for Mathematics) Matthew Foglino.
For more details on the presentations, see below: Read more

Editor's Note: Every Wednesday, Breaking Bronx features a health-related story, event or tidbit as part of an online expansion of our Be Healthy! column.
Montefiore Children's Hospital Celebrates Heart Month
For the 10th year, children who have had heart surgery at The Children's Hospital at Montefiore ran, jumped, danced and played on Feb. 15, showing that heart surgery had enabled them to have fun just like other kids. From infants to teenagers, dozens of boys and girls enjoyed the music, games and refreshments in this annual event, part of Montefiore's celebration of American Heart Month. (Photos by Adi Talwar)
Upcoming Health Events, Courtesy of The Bronx Health Link
"Caribbean Food Heaven-Caribbean Food with a Healthy Twist" at Coop City: Thursday, Mar. 8, 6 to 8 p.m.,  at the Garvey School, 950 Baychester Avenue. Harvest Home Farmer's Market is launching a series of culturally-diverse, nutrition education and meal preparation workshops throughout Harlem and the Bronx, titled "Eating for Good Health." This workshop series aims to address the unique nutritional, health and culinary needs of families on a limited budget. The second workshop titled "Caribbean Food Heaven- Caribbean Food with a Healthy Twist " will be held on Thursday, March 8th, from 6-8pm at the The Garvey School in Coop City. If interested in attending, please call 1-212-828-3361 or email info@harvesthomefm.org. Limited seating available. For more information, contact Harvest Home via email at info@harvesthomefm.org or at 212-828-3361, or visit our website here.
No-Cost Digital Mammograms and Clinical Breast Exams at Lehman College: Thurs., Mar. 15, look for the Mobile van at the Lehman College Gate 5 Entrance. Early detection of breast cancer can save lives! Coordinated by the Lehman College Student Health Center and sponsored by Multi-Diagnostic Service. Woman who are age 40 and older, have a New York City mailing address, and who have not had a mammogram in the past 12 months are eligible. For more information and to make an appointment, call 1-877-628-9090
Ask Be Healthly! Send Us Your Health Questions.
Got a pressing health, fitness, or nutrition question on your mind? Send them our way! We're ready to tackle your queries about food, sex, illness, health insurance, prescription medications–any health-related topics that puzzle or interest you.
We'll answer your question in a Q&A feature appearing in the Norwood News' Be Healthy! column. If we don't know, we'll ask the experts. You can sign your name or send it anonymously.
Send your queries to: norwoodnews@norwoodnews.org.
Here's a link to the first installment of Ask Be Healthy!
Advertising Note: If you're a business or advertiser interested in targeting our Be Healthy! audience online or in print editions of the Norwood News, call Marketing and Advertising Solutions (MAS) at (718) 676.1626 or email info@masmarketingny.com.
By David Greene
A heart attack is believed to be the cause of a crash that took the life of a beloved livery cab driver in Norwood early this morning. It's unclear whether the victim died from the heart attack or injuries from the crash.
Lee Diaz, the manager and dispatcher at Gun Hill Car Service, identified the victim as Kwame Antwi, 51, an African immigrant who lived at nearby Tracey Towers.  (Police said Antwi's residence was listed as being in Poughkeepsie.)
"It's devastation," Diaz said, choking back tears. "He was a very nice man and it's a total loss to our company."
Officers from the 52nd Precinct were called to the intersection of East Gun Hill Road and Jerome Avenue at 2:22 a.m. today. Read more
By Alex Kratz
Good morning! Thanks for tuning in to Breaking Bronx this Leap Year Day Wednesday. Weather: Cloudy, chance of rain, high of 43. Here are the Bronx stories we're reading this morning.
And you thought you lived in a dangerous neighborhood? For the second time in two years, a car crashed into Steven Campbell's home on Monday morning after swerving off of a Cross Bronx Expressway service road (Wood Avenue) and through his fence and smack into his garage, which sits on Taylor Avenue.
Diaz, whose "What you should know" e-mail missives are becoming common fodder for political blogs (and other Bronx blogs), blasted a Congressional redistricting plan that would extend Charles Rangel's district up (currently confined to upper Manhattan) through the Bronx and into Mt. Vernon.
A Bronx mechanic is suing the Bronx DA's Office for pursuing a drug case against him that he considered flimsy and reckless. The mechanic was acquitted of the charges in 20 minutes. The Bronx DA says there was no wrongdoing in the case.
The fully refurbished Edgar Allan Poe Cottage on the grounds of Poe Park on Kingsbridge Road  is once again open to the public: Saturdays, from 10 a.m. to 5 p.m. and Sundays, from 1 to 5 p.m. For background on the restoration work, click here. For more information on visiting Poe Cottage, click here.
By Marcos Sierra
As the rain swirled and the temperature dropped on Friday afternoon, decorations were going up, spirits were high at Bedford Park Tax Inc., and Rev. Carmen Hernandez had reason to celebrate.
"It's the first chapter of the NYC LGBT Chamber of Commerce, and I'm excited it's here in the Bronx," said Hernandez.
A single mother of nine who was raised on Willis Avenue in the Bronx, Hernandez founded the first-ever NYC LGBT (Lesbian, Gay, Bisexual and Transgender) Chamber of Commerce in 2007.
"Our purpose is to connect business owners of diverse backgrounds from the LGBT and straight communities to help build better relationships in those communities," said Hernandez who is also an ordained "street" evangelist.
"We need to better support our local businesses," she added. "When we have block parties, it's the local businesses like Bedford Park Tax Inc. that help us out. The big corporations just give us an 800 number to call. It's just sad." Read more
By Jeanmarie Evelly

Photos by Adi Talwar
On Thursday, Bronx Borough President Ruben Diaz, Jr., delivered his third State of the Borough address to a packed, darkened auditorium at Harry S. Truman High School. A bevvy of city and state elected officials were in the audience for the 54-minute speech, which covered the usual political topics–schools, health, transportation, crime–and recalled the accomplishments of Diaz's last three years in office.
But the gist of Diaz's speech was jobs, jobs, jobs. The Borough President spent much of the first portion of his address reeling off a list of recent economic efforts and business projects that are taking root in the Bronx: the Smith Electric trucking company, the mall project planned at the former Stella D'Oro cookie factory, negotiations for the Hunts Point Produce Market to stay put, Fresh Direct's move to Harlem Yards and, of course, the potential redevelopment of the Kingsbridge Armory.
As we mentioned in Friday's Bronx Breakdown, despite all the economic mentions, Diaz opted not to bring up the Bronx's unemployment rate, which remains the highest in the state at 12.2%. He also didn't address recent criticism of his financial support for Fresh Direct's move–$1 million in capitol grant funds, of the $127 million in tax breaks and subsidies the company will receive from the city overall–which many have criticized as too generous for a company that pays 38% of its workers less than $25,000 a year, and doesn't offer services to most neighborhoods in the Bronx.
There were a couple of Fresh Direct protestors outside Truman last week (see photos, above). You can listen to the entirety of the address in the embedded recording below. What do you think of his speech? Let us know in the comments section.
Bronx State of the Borough by Norwood News
By Jeanmarie Evelly
In the latest development in the citywide debate over worship services being held in public schools, a judge ruled late last week that  New York City churches and religious groups are allowed to continue meeting in school space, at least until a lawsuit considering the matter gets resolved.
Bronx Household of Faith, the University Heights parish, has been waging a lawsuit against the Department of Education for 17 years for the right to keep holding services at PS/MS 15 on Andrews Avenue. The city has long wanted to end the practice, arguing that it could give the impression that the city was promoting one religion over another, a violation of the Constitution's Establishment Clause. In its latest legal maneuver, Bronx Household of Faith claims that the city's policy violates freedom of religion.
Federal Judge Loretta Preska issued the preliminary injunction on Friday, saying Bronx Household has a good chance of winning the case since "losing one's right to exercise freely and fully his or her religious beliefs is a greater threat to our democratic society than a perceived violation of the Establishment Clause."
The Abbott House, a multi-faceted agency that serves families and youth in the Bronx and New York City, is looking for mentors in the Bronx area. If you are looking to make a positive impact on a child's life, call mentoring coordinator at (718) 329-4968 ext. 3454.
Ed. note: Every weekday, we highlight Bronx programs, announcements, services, opportunities, public meetings/hearings or community events. Find a full listing on our Neighborhood Notes page. Send your neighborhood notes to us at norwoodnews@norwoodnews.org.
By Alex Kratz
Good morning, everyone. Here are the Bronx news stories we're following today. Weather: Sunny, with a high of 47.
Armando Bigo, the 8-year-old shot last week in a Morrisania bodega, will carry around the bullet lodged in his shoulder for the rest of his life.
A Bronx cop was arraigned on sexual abuse charges after allegedly fondling a woman in a night club on Southern Blvd. The officer's lawyers say he was the one assaulted at the club.
Charles C. Haynes, a fellow at the First Amendment Center, writes about the ramifications of Bronx Household of Faith vs. Department of Education case and opines that the city policy banning worship in schools during off-hours may go too far.
A Bronx building, 1790 Prospect Ave., is the worst slum added to a list of struggling apartment buildings, part of a city program that started last year.
By David Greene

[Video from an early morning crash on Jerome Avenue in Bedford Park that left two passengers critically.]
Three men were injured, two critically, after a car traveling at a high rate of speed recently slammed into a subway pillar underneath the elevated No. 4 Train on Jerome Avenue.
Rescue crews were dispatched to Jerome Avenue, between Van Cortland Avenue East and Risse Street in Bedford Park, immediately after the 6:10 a.m. crash on Sunday, Feb. 19.
Arriving units discovered three men pinned inside a blue Chevy Impala that struck the pillar head-on.
Few details were available but investigators say the vehicle was traveling northbound on Jerome when the accident occurred. EMS reported the 22-year old driver and a 28-year old passenger were rushed to St. Barnabas Hospital in critical condition. A second passenger, a 22-year old male, was removed to Jacobi Hospital. That unidentified victim was first listed as critical but has since been upgraded to stable. Read more
By David Greene
After releasing a building's surveillance video that they say shows the driver of a stolen car who struck and killed a Norwood man on the morning after Christmas, police say they are one step closer to catching the suspect.
Josbel Rivera, 24, a Radio Shack employee, was struck and killed as he crossed Mosholu Parkway at Paul Avenue, at 4:24 a.m., on Monday, Dec. 26. At the time, police would only say that the vehicle was traveling westbound and the driver fled the scene.
On Feb. 9, the NYPD released a building's surveillance video showing a man parking a stolen 1999 Suzuki Vitara at the corner of Review Place and West 238th Street in Kingsbridge, in the early morning hours of Dec. 28. Moments after the man exits the vehicle, the car burst into flames. Read more
Every weekday, we highlight Bronx programs, announcements, services, opportunities, public meetings/hearings or community events. Find a full listing on our Neighborhood Notes page.
The Department of City Planning will hold interactive community workshops in University Heights, Saturday, March 3, from 1 to 4 p.m. in Monroe College's gymnasium, Ustin Hall, at the corner of Jerome Avenue and 190th Street, and in Melrose, Saturday, March 10, from 1 to 4 p.m. in Boricua College's 4th floor conference room, 890 Washington Ave., to encourage participation in exercises that address important community issues. For more information or to RSVP, call Shawn Brede at (718) 220-8505 or email sbrede@planning.nyc.gov.
By Jeanmarie Evelly
Happy Monday, everyone! Lots of Bronx news to catch up on today and from this weekend. If you missed it, Alex Kratz took a look at Bronx Borough President Ruben Diaz, Jr.'s State of the Borough speech in Friday's Bronx Breakdown. We'll have more on that–with some photos from the event–later today. In the meantime, here are some local stories we're following this morning:
By Alex Kratz
Welcome to another thrilling edition of the Bronx Breakdown. This week we talk about the real state of the Bronx, hypocrisy in the FreshDirect deal, an ongoing racism problem at Fordham University and one ridiculously sad crime story and what you should do this weekend. Let's break it on down.

The State of the Borough: 12.4 Percent Unemployment
I did not attend Ruben Diaz, Jr.'s state of the borough speech yesterday — though I followed along on our Twitter feed thanks to superstar reporter Jeanmarie Evelly's deft thumb work in the darkened auditorium at Harry S. Truman High School — but I know, from reading the transcript of the speech, that he declined to mention the Bronx's unemployment rate, which sits firmly above 12 percent. And that doesn't even include those existing on welfare programs who have given up looking for work.
It was probably a smart move. At a whopping 12.4 percent in December, that's 2.2 points higher than the next highest New York county, Oswego (10.2 percent).
Diaz spent much of the speech talking about all of businesses he is ushering and enticing into the Bronx and that will help. (How much it helps is, of course, up for debate. Diaz's "strong written agreement" with FreshDirect guarantees Bronxites nothing.) And the construction projects will keep construction workers, at least some from the Bronx, working.
But it's not going to solve the Bronx's intractable unemployment problem. Not by a long shot. The truth is that nothing a politician can do will solve the problem. Read more
By Jeanmarie Evelly
An ongoing tug of war over a city policy banning worship in public school buildings during non-school hours caused confusion this past weekend, sending many churches that rent space from local schools scrambling to find sites to hold their Sunday services.
The ban, which went into effect Sunday, Feb. 12, following a federal court's decision last spring that the Department of Education could legally evict the religious groups on the grounds of separation of church and state, was put on hold last week after a federal judge issued a temporary restraining order.
But last Friday afternoon, the Second Circuit Court of Appeals ruled that the order would apply only to Bronx Household of Faith, the University Heights parish that has been waging a lawsuit against the city for 17 years for the right to keep holding services at PS/MS 15 on Andrews Avenue.
So while Bronx Household of Faith is allowed to remain — at least until Feb. 27, when federal Judge Loretta Preska is due to issue another decision in the case — other parishes had to find last minute alternatives.
Heavenly Vision Christian Center, which has been renting the auditorium at the Walton High School Campus, was forced to split its service into three separate sessions on Sunday in order to fit everyone into the small chapel space they own on Jerome Avenue.
"It was chaos here," said Pastor Salvador Sabino. "We have grown so much, we have over a thousand people in the Bronx alone, which is why we had to start renting from schools in the first place." Read more
By Marcos Sierra
Stepping into Original Products Botanica on the corner of East 189th Street and Webster Avenue, visitors are welcomed with the aroma of fresh herbs, smiling employees and Spanish-Caribbean music playing from overhead speakers. It's an expansive 15,000-square-foot store housing a vast collection of items — from altar tools and supplies, to ritual and saint candles, tarot cards and everything else in between.
Original Products Botanica's services to its customers go back a generation, to the early 1930s and Spanish Harlem, when waves of Caribbean citizens began to immigrate to the United States.
"At that time, there weren't any companies that understood the demand for these types of products, and it created a niche for us," said second generation co-owner, Jason Mizrahi. "It all began with my uncle and dad."
Albert Amateau opened his store, M&A Amateau, on East 115th Street, between Park and Madison avenues, in an area that would be later established as La Marketa, an important social and economic venue for Hispanic New York at that time.
Armed with an unassuming smile and a Judeo-Spanish language known as "Oriental" Ladino, a 14th- and 15th-century Spanish dialect spoken in Turkey and Rhodes, Amateau was able to seamlessly blend into his surroundings and tap into a severely underserved market. With the help of his cousin, Jack Mizrahi, the company mushroomed into one of the largest religious and occult practice product wholesalers in the area. After a quarter century of profitability, Jack decided to branch out into another underserved marketplace — the Bronx. Read more
The Bronx Sports Report recently had a chance to talk with Manhattan College's first-year head coach Steve Masiello who has led the Jaspers to this season's biggest turnaround in all of NCAA men's basketball. Last year, Manhattan won a total of six games. Tonight, at home against Canisius, they go for win number 20. A White Plains native, Masiello starred in high school, played his college ball at Kentucky where he won a national championship after joining the team as a walk-on. He returned to Manhattan, where he was an assistant coach from 2001-2005 after spending the previous six years as an assistant under coaching legend Rick Pitino at Louisville. Here are some highlights from our conversation.
On the Jasper's performance so far this year
I think it's been a fun year, we really got our brand and our product out there for everyone to see that this is a new era in Manhattan basketball. We let everyone know that we are no longer a bottom feeder. We're close to a 20-win season, one of our goals this year.

How did the turnaround happen so quickly?
It's really a lifestyle. This is something that doesn't just happen from 7 to 9 at night. It's all day. It starts at 6 a.m. and it continues throughout the day, every day. It's something we pride ourselves on.
Who's stepped up their game?
[Freshman and Bronxite] Emmy Andujar. He's a New York product and he's stepped up his game and become one of the better players in the conference.
On recruiting New York players like Andujar
It's something we definitely want to do, keep the local products here. We tell them, if you're not going to one of the major college programs — like Louisville or North Carolina — then why not stay in the country's biggest media market where you're going to get a lot of great exposure … Recruiting is a lot easier when you win. [Masiello has already signed up three new players for next season and says he expects to add one more by the end of the recruiting season.] Read more
Bronx Borough President Ruben Diaz, Jr. is scheduled to deliver his third State of the Borough speech at Harry S. Truman High School today at 11:30 a.m. and we will be there to cover all the action live. You can follow along via our Twitter feed (@norwoodnews) or return to this site where we will provide a running feed of updates.

By Marcos Sierra
Here's a rundown of the stories Breaking Bronx is following this Wednesday, Feb. 22. Don't forget to pick up your copy of the latest edition of the Norwood News, which is being distributed as we type. 
Stoic 8-year-old Shot in the Chest
Second grader Armando Bigo, 8, was shot in the chest in a Soundview bodega yesterday when a gunman on a bike fired into a crowd of people standing outside of the store. Little Armando stayed poised and calm after he was hit, to the surprise of his mom and the bodega owner. The bullet is still lodged in Armando's chest, but it appears he will recover.
Touchy Teachers
It's been a touchy month for the Department of Education –- literally and figuratively. In separate incidents, four teachers have been arrested on charges of sexual abuse. The latest arrest was Chukwuma Duru, a substitute teacher at Bronx Career and College Prep High School, who was charged with forcible touching and endangering the welfare of a child. Another teacher was arrested for allegedly punching a 12-year-old in the face. Read more
By Jeanmarie Evelly

Editor's Note: Every Wednesday, Breaking Bronx features a health-related story, event or tidbit as part of an online expansion of our Be Healthy! column.
As federal lawmakers in Congress continue to debate over whether health insurers should be required to cover the costs of birth control, a recent city initiative is looking to curb teen pregnancy rates in the Bronx, where it is higher than in any other borough.
The program, called Bronx Teens Connection, will offer affordable reproductive health services to the borough's teenagers, as many here lack health insurance coverage and live below the poverty line. In New York City overall, one out of every 10 teenagers is uninsured, according to the Department of Health (DOH).
"Teens in the Bronx face many challenges as they approach adulthood," said Dr. Jane Bedell, assistant commissioner at the Health Department's Bronx District Public Health Office. "A community-wide effort will allow us to work together to invest in the well-being of our teenagers by providing access to services and making sure that teens are knowledgeable about sexual health and empowered to act on this knowledge."
The new program will team the DOH up with the Department of Education to implement a new sexual education curriculum to be taught in ninth and tenth grade classrooms at 20 different Bronx high schools. Called "Reducing the Risk," the lesson plans will stress the importance of using birth control and condoms, the risks involved in sexual activity and the benefits of waiting until they're ready to have sex. A similar curriculum will be introduced through the city's Administration for Children's Services to reach teens in foster care.
By Jeanmarie Evelly
There's less than a month left for those vying to take over the Kingsbridge Armory to submit their proposals to the city, and a number of organizations have come forward with ideas for filling the long-vacant, 600,000-square-foot building.
Recently, a group of cycling enthusiasts who have been campaigning to turn the Armory into a giant bicycling center have teamed up with New York Gauchos, a Bronx-based youth basketball program, as well as several other sports-oriented groups, with the intent of converting the structure into an enormous sports, recreation and wellness center.
"There's a lot of enthusiasm for our vision," said Rocky Bucano, vice president for the Teamwork Foundation, Inc., the nonprofit that runs Gauchos. "They know the previous roadblocks were the pure retail plans, which were not a good fit for the community."
It's been two years since a previous plan to turn the building into a giant shopping mall was killed by the City Council after a tense political battle between the developer and local activists over wages. During his State of the City speech in the Bronx in January, Mayor Bloomberg announced that the city would once again be seeking pitches from developers interested in the Armory, with a deadline of March 22 for submitting proposals to the Economic Development Corporation. Read more


The Bronx Breakdown is back with a special President's Day edition, where we wrestle with our favorite three subjects — the separation of church and state, city subsidies for development projects, ridiculously sad crime stories — and have some fun with SNL. Let's break it on down. (FYI, above is our temporary new Bronx Breakdown logo. It's taken from a photo my mother took of Mercedes Benz parked on Seattle street. The Bronx is everywhere!)
One Bronx Church Gets Reprieve
Turns out only one church, University Heights-based Bronx Household of Faith, was able to worship in a New York City public school this weekend.
On Thursday, it appeared dozens of congregations throughout the five boroughs would be allowed to worship inside schools during their off hours after Judge Loretta Preska issued a temporary restraining order on a city policy that bans religious groups from worshiping inside city school buildings.
But on Friday evening, the judge clarified the restraining order, saying, in so many words: actually, um, the only church/religious group this applies to is Bronx Household of Faith, which filed the original lawsuit against the Department of Education and its policy 17 years ago.
The result was mass confusion. Some churches who had applied and were approved for permits received cancellation notices and spent the weekend scrambling to find space to hold services on Sunday. Others did not receive cancellation notices and went ahead with services in the schools they've been using. Read more