By Jeanmarie Evelly
A series of New York Daily News articles published this week highlighted the alleged misdeeds of a number of New York City Council members, including several local Bronx representatives.
Councilmen Fernando Cabrera, Joel Rivera and Oliver Koppell were among those mentioned in the series of stories, which the paper called "Above the Law."
According to the report, Cabrera claimed a home he owns in Westchester County as his "primary residence" on tax forms, a move that scored him a $1,513 tax break. Although Cabrera himself would not comment about the finding, his office confirmed its accuracy.
Cabrera's camp said the listing of the Westchester property was an "honest oversight" and that Cabrera did not know the tax relief credit would be automatically renewed each year. The councilman is in the process of paying the money back and does, indeed, live in his Bronx district, as required by law, his office said. Read more
By By Lulaine Compere
On March 10, burglars broke into PS/MS 280 at 3202 Steuben Ave. in the Norwood section of the Bronx and stole new desktop computers, laptops, lunch money and other items in the school.
The burglars left with about $25,000 worth of equipment, said Frenchie Muniz of the PS/MS 280 Parents Association.
The burglars caused a lot of damage, leaving broken windows and slashed doors in their wake.
Police are conducting an investigation and dusted the scene for fingerprints. According to Muniz, the burglars destroyed some of the video surveillance cameras that were installed prior to a similar incident that happened last year.
This incident happened just before the school found out it had won a grant that will give the school's 5th-grade students brand new take-home computers. "This does not replace what happened, but at least something good came out of the situation."
Muniz has appealed to local politicians to get help for the school so they can try to replace the stolen computers in spite of the budget cuts set to happen. He has not heard back from anyone yet.
By Jeanmarie Evelly
A union representing apartment building workers across the Bronx reached a contract agreement with their management last week, narrowly averting a strike that would have kept some 3,000 superintendents, janitors, handypersons, porters, firepersons, doormen, elevator operators and garbage handlers in the borough from heading to work.
32BJ, the union representing the workers, had been in contract talks with the Bronx Realty Advisory Board (BRAB) since February, and had already rejected one proposed contract that they said cut needed healthcare and retirement benefits.
The two groups came to an agreement on March 14, just a day before the workers' current contract expired. The tentative agreement, if approved, will provide a roughly 6 percent wage increase and maintain employer-paid family healthcare and pension benefits.
"We were able to keep what's most important to our families, affordable healthcare and pensions," Angel Ortega, a Riverdale super said in a statement. "It was a tough few months, but we're glad we didn't inconvenience the residents and are eager to keep serving the Bronx."
Last summer, hundreds of maintenance workers in Co-op City went on strike for a week during contract negotiations with their management group. Garbage and debris piled up outside the sprawling 35-building housing complex, to the dismay of residents there.
By Jeanmarie Evelly
Fordham University and the Albert Einstein College of Medicine are collaborating on a study that examines the connection between housing and health in the Bronx. The Affordable HOME Study, which launched last year, is looking to find out how different housing environments affect the health outcomes of the borough's Latino population. This week, Be Healthy! sat down with Einstein's Dr. Earle Chambers, a principal investigator on the study, to find out more.
Q: What, exactly, is this project looking to find out?
A: This particular study is looking at how section 8 housing vouchers allow you to live in different kinds of neighborhoods, and people who use these kinds of vouchers. If you're able to take advantage of these affordable housing opportunities, does that correlate to differences in certain health behaviors compared to people who live in public housing projects or in the private market?
Q: Was there anything that inspired you to study this particular topic?
A: I've always been interested in studying obesity, and looking at its relationship to heart disease and cardiovascular risk.  The issue of housing is always something on everyone's mind, as far as affordable housing and choosing where you want to live, especially in New York.
Q: How is the study being conducted?
A: We have a sampling frame, in the south and west section of the Bronx—Community Districts 1 through 7. Our population is restricted to Latino families who live in the Bronx and are eligible for low-income housing.
We're knocking on doors and trying to convince people to participate. It's just a one-time sit-down—we do the interview at the time of recruitment, and it takes about an hour and a half. The questionnaire asks about the characteristics of your housing and a number of different health indicators.
Q: Is there a reason you're conducting this in the Bronx?
A: The Bronx definitely has a unique housing environment, and is really at high risk for a lot of different health outcomes. It has the highest rates of obesity of the five boroughs. Einstein and Fordham are both in the Bronx, and we're committed to the health of the people of the Bronx.
Q: Do you have any predictions about what your research is going to find?
A: The hypothesis is that people from section 8 housing end up having better health outcomes than people who live in either a housing project or private market rent…that there are benefits of getting to use section 8 to move to better neighborhoods, and have access to better resources. It's not clear if that's [the case]. Even though the housing voucher gives a lot of people the opportunity to move out of poverty concentrated environment, it doesn't mean it necessarily correlates to healthier behaviors.
Q: Over the past few years, the city has drastically cut the number of section 8 vouchers it gives out. Do you hope your study could have an effect on this?
A: I think the overall goal is to provide evidence that including more affordable housing options can be beneficial. Hopefully we can inform policymakers that these types of things can have health benefits.
By Norwood News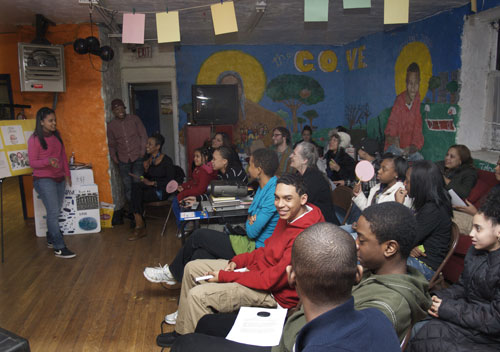 A group of teenagers at The COVE (Community Organized with a Vision of Excellence) after-school program started their own businesses projects this year, and showcased the fruits of their labor to family and neighbors earlier this month. The kids, aged 14 to 17, created and marketed their own T-shirt, pastry and entertainment production companies. The groups offered treats for the audience to sample, sold T-shirts they designed themselves and screened videos to the crowd that they created and produced. The COVE is a youth program run by the Knox-Gates Neighborhood Association, on Gates Place in Norwood.
By Jeanmarie Evelly
Michael Ferebee, a Norwood resident and tennis aficionado who played regularly on the courts at Williamsbridge Oval, died last Wednesday after suffering a massive heart attack during a match there. He was 63 years old.
Ferebee was such a regular sight on the oval's courts that he was given his own key to them, said sister Cheryl Ferebee. "He was always there," she said. "When tennis season started, they would find him there early in the morning and late at night."
"He was a competitive player, a good player," said Robert Tilitz, Ferebee's regular tennis partner. "Mike usually got the best of me, but we never exchanged a cross word. He was a gentleman and a sportsman."
Ferebee is survived by his father, Anthony U. Ferebee, former wife Hyacinth Ferebee, two sons, Michael A. Ferebee, Jr. and Galaal Maliek Ferebee, brother Carlton E. Ferebee, sister Cheryl A. Ferebee, three grandchildren, two nieces, three nephews, three grandnephews, two grandnieces, aunts, cousins, and other relatives and friends.
By Alex Kratz
New Day Church church celebrated its second year in the Bronx during a service held at the Academy of Mt. St. Ursula in Bedford Park. In an e-mail, Pastor Doug Cunningham said the New Day congregation has grown steadily, mostly by word of mouth. "Most people who come are attracted to our uniqueness, connecting with God authentically, questions welcome, crossing boundaries of race, class, sexual orientation and age, getting involved in the community," Cunningham wrote.
By Jeanmarie Evelly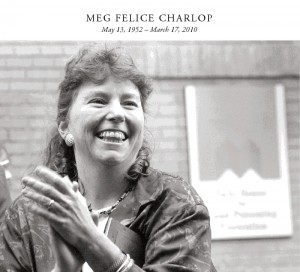 On the day she died, Megan Charlop was riding her bicycle to PS 55 in Claremont, on her way to the elementary school's summer camp fair.
The event was one of many projects Charlop spearheaded as the director of Community Health at Montefiore Medical Center's School Health Program, and one close to her heart, her colleagues say—part of an effort to set local children up with free or low-cost camp programs.
"She was extremely enthusiastic about the summer camp campaign," said coworker Laura Messing. "She'd be bouncing off the walls, ready to talk to anyone and everyone about it."
But Charlop never made it to PS 55 that day: she was struck and killed by a city bus as she biked there along Crotona Avenue, after she'd swerved to avoid an opening car door.
Charlop's sudden death, at the age of 57, dealt a devastating blow to those who knew her. Her death also left a gaping hole in the public health community, which lost one of its fiercest advocates that day, one who had pioneered and fought to maintain countless programs and projects in the Bronx and across the city.
"What are we going to do?" Dr. David Appel, director of the School Health program, recalled his grieving staff asking one another in the days following Charlop's death. "It was both the energy to keep the programs going, but also that Megan was the glue that kept everybody going."
Charlop, a longtime Norwood resident, had spent her decades-long career fighting to improve the health and well-being of Bronx residents, tackling everything from lead poisoning to childhood obesity to teaching children to ride bicycles—her preferred mode of transportation.
"She was like an octopus," said colleague Cymetra Williams. "She had a hand in so many things."
Her coworkers say they've spent the last year determined to see all of Charlop's beloved projects stay afloat, and that she would be proud of how so many of them have grown and flourished. Read more
By Alex Kratz
Eva Bornstein is enjoying one of her finest and most successful seasons at the helm of the Lehman Performing Arts Center. It is the center's 30th anniversary and Bornstein was just featured in the New York Times' Sunday Metropolitan section. Attendance is up during a down economy. Life is good. But she is concerned. The antics of madcap actor Charlie Sheen are consuming all the country's media attention. "It's disgusting," she says, both of the coverage and Sheen's behavior.
"We are from the old school," she says, attempting to explain her disgust.
Indeed, Bornstein, the face of Lehman Center for the past six years, seems almost a castoff from a different era. Her deep, luxurious Polish accent could have been plucked from a Bond movie starring Sean Connery. You can imagine her being perfectly comfortable rubbing elbows and smoking long cigarettes with Billie Holiday at a Harlem night club.
"Old school," however, does not mean stuck in the past. She has adapted to the changing demographics in the Bronx by providing more Latin music than her predecessors and putting together a wildly diverse group of acts. This year, that lineup has included the entire gamut from salsa legends Ruben Blades and Gilberto Santa Rosa to Chinese acrobats.
"Eva brought a new energy and expanded the offerings," says Andrea Rockower, who was associate director of programming at the center from 1985 until she retired in January (she continues to work there as a consultant). Read more
By Alex Kratz
State Senator Gustavo Rivera, the new representative of the northwest Bronx's 33rd District, called a reporter last week from his cell phone while sitting in an office in downtown Manhattan. That's life for a vagabond freshman politician in the senate's minority party who is still trying to nail down a district office more than two months into his term.
While Rivera said he's being proactive in his district — visiting community groups and constituents, holding meetings at his local New Capital diner on Kingsbridge Road — he admits, "it's frustrating."
Rivera is hoping to set up shop in a building on the Grand Concourse, just below Fordham Road and across from the Loew's Paradise Theater, but the deal is caught up in red tape.
"The State Senate process is unfortunately a lengthy one," spokeswoman Conchita Cruz said in an e-mail. "We have been told it will be resolved in the next few weeks." Read more
In response to recent derogatory portrayals of the borough by "American Idol" and Glenn Beck, Bronx Borough President Ruben Diaz, Jr. went on the offensive last month, highlighting the positives and success stories of the Bronx during his second state of borough speech.
While continuing to press his mantra of borough residents and workers coming together to form "One Bronx," or "Un Solo Bronx," Diaz spent a great deal of his nearly 90-minute speech at DeWitt Clinton High School hyping his accomplishments and all of the great things the borough has to offer.
"It is time to let the world know once again that the Bronx is a place of success," Diaz said.
Toward the beginning of the speech, Diaz unveiled a new hip hop video, produced by Derek Woods for Bronxnet and featuring musicians Opera Steve, Silkedeezy and Steve Kane, that extolled the virtues of the borough through rap lyrics and snippets of interviews with famous Bronxites, including author Mary Higgins Clark and seminal Bronx rapper Grandmaster Mele Mel.
Aside from highlighting Bronx success stories, Diaz spent much of his speech talking about the state of the borough's economy and what his office was doing to improve it. Despite investment and other efforts, by his office and others, to bring in new developments and cultivate "green jobs," Diaz acknowledged that the Bronx still has the highest poverty rate of any urban county in the United States.
To combat that poverty rate, Diaz said he supported a new City Council bill that would require developers to guarantee living wages ($10 an hour, plus benefits, or $11.50 an hour without) if they receive significant city subsidies. The "Fair Wages for New Yorkers" legislation currently has 29 supporters in the City Council, but needs five more to overturn a sure veto by Mayor Bloomberg, who says the bill will discourage city development.
"Not only is this the right thing to to lift our people out of poverty," Diaz said, "it is sound economic policy."
The living wage bill was born out of the 2009 fight over the development of the Kingsbridge Armory. The Council killed a Bloomberg-backed plan to turn the Armory into a shopping mall when an agreement couldn't be worked out over wage guarantees.
Last year, Diaz created a task force full of big names to figure out a new plan for the Armory. And last week, he revealed a few of the groups — the YMCA, two production studios and New York Arena Management, a sports arena developer — that the task force has spoken to about using the monstrous and vacant 575,000 square-foot building.
Diaz said he would make recommendations on possible uses of the Armory in April and called on Bloomberg to release another RFP for the long-vacant Armory.
Like borough presidents in the past, Diaz vowed to bolster the Bronx's tourism industry by bringing a world-class hotel to the area near Yankee Stadium. He talked about transforming one of the struggling parking garages into deluxe accommodations for visitors.
Diaz touched on other issues — improving schools, getting guns off the street, standing up against hate crimes, saving Bronx trees — and made several pop culture references (Snooki, from "Jersey Shore," made an appearance on the video screen backdrop) during his speech, which ended where it started.
"We will not listen to those who say that poverty is an inevitable part of life in the Bronx," he said. "We will show them that those chains can be broken."
By Alex Kratz
Major cutbacks in government spending, on both the local and federal level, have left several community centers in the northwest Bronx struggling to make ends meet this year.
Mosholu Montefiore Community Center (MMCC) in Norwood, which runs dozens of after-school sites, a senior citizen center, and other programs serving more than 28,000 Bronxites each year, has been appealing to neighbors for donations over the last few months in an effort to keep the center afloat.
"Bottom line, we are probably close to a million dollars in cuts," said Executive Director Donald Bluestone. "We've been closing programs, laying off staff. It's a serious problem." Read more
By Layza Garcia
The Department of Education's revised five-year plan for school construction includes an increase of more than 1,600 new seats within School District 10 in the northwest Bronx. But it is yet to be determined where the remaining seats will go.
District 10 is the most overcrowded in the city. A report by the City Comptroller's office last September said that primary schools in the area operate at 112 percent of capacity, while intermediate schools are at 103 percent.
Marvin Shelton, president of the district's Community Education Council, said he is glad that the DOE is recognizing the desperate need for new school space in the community.
According to the plan, District 10 will get a total of 2,897 class seats over the next five years, Shelton said.
In the last Capital Plan of 2005-2009, there were 2,520 seats to be created in District 10 and only 1,765 of those seats were sited.  There were 755 seats that were unaccounted for that were then carried over to the 2010-2014 plan.
Among the projects is the construction of the new school PS/IS 177 on Webster Avenue, which going to hold 640 seats. It is expected to be completed in September 2014.
The School Construction Authority (SCA), which manages the design, construction, and renovation of the city's public schools, creates a proposed Capital Plan every five years for new developments in school construction. Every year they amend it, based on need.
The most recent revisions to the plan include a request for additional funding for various projects, including $8.8 billion for 50,000 new classroom seats in an estimated 87 buildings citywide. The DOE said it hopes the new additions will accommodate the city's growing student body, alleviate overcrowding, and reduce class size as well as the number of temporary classrooms.
The SCA has also requested $7.4 billion to improve already existing school facilities.
The plan is up for approval in June or July, according to DOE spokesman Jack Zarin-Rosenfeld.
By Alex Kratz
The rezoning of a long, auto shop-strewn stretch of Webster Avenue between Fordham Road and Gun Hill Road is now moving into its final stage — scrutiny from the City Council, which must sign off on the plan.
Over the past few years, Community Board 7 has worked with the office of City Planning to up-zone Webster Avenue to encourage more residential and retail development and, at the same time, down-zone select neighborhoods in Norwood and Bedford Park.
Over the coming weeks, the Council will hold three meetings to discuss the Webster rezone plan:
• March 15, 9:30 a.m., 16th floor Hearing Room – Zoning Subcommittee (Hearing & Vote)
• March 16, 11 a.m., 16th floor Hearing Room – (Full) Land Use Committee (Hearing & Vote)
• March 23, 1:30 p.m., Emigrant Savings Bank (49-51 Chambers St.) — Stated Meeting (Vote)
The public can sign up to speak at the March 15 Zoning Subcommittee hearing. The actual vote on the plan will be on March 23.
This summer, East 204th Street, from Bainbridge Avenue to Hull Avenue, will be closed to cars for three consecutive Sundays as the area will host Weekend Walks, a program co-sponsored by Community Board 7 and the Department of Transportation.
Organizers stress that it's not a typical street fair. Merchants on the closed streets are encouraged to promote their businesses and sell goods and services, but the event won't be open to outside vendors.
The program has been successful on Burnside Avenue, said Board 7 District Manager Fernando Tirado, where live entertainment, food demonstrations, and distribution of free bike helmets and health information were on the agenda.
"We want to do things very similar to that," Tirado said.
The dates for Weekend Walks are July 24, July 31 and Aug. 7.
For more information, call Community Board 7 at (718) 933-5650.
By David Greene
A raid organized by the NYPD's gang unit has shut down a Villa Avenue drug distribution operation, police said, taking a cache of dangerous weapons off the streets of Bedford Park in the process.
Acting on a tip, police raided an apartment at 3081 Villa Ave., just off Bedford Park Boulevard, on Feb. 23. Cops discovered small amounts of cocaine and marijuana, drug paraphernalia, scales and a money counter — items needed for a sophisticated drug operation.
Police also confiscated a total of 12 guns, including five assault rifles and seven handguns, as well as ammunition, M-80 explosives and "blasting caps." Police also recovered night vision goggles and a bulletproof vest.
Police charged Victor Miri, 29, with multiple counts, including drug and gun possession. Bail was set at $200,000. His brother, Tonin Miri, 30, who, according to the authorities, spent time in federal prison, was released after posting $15,000 bail.
A 40-year resident of the building who identified himself as "Tom," said he saw the suspects being escorted out. "I was going in and the two men were coming out," he said. "They were handcuffed."
Tom called one of the two suspects, "a nice guy," who often said "hello."
D & S Management Corporation, which oversees the building, refused to comment on the raid or information on the brothers.
By Lulaine Compere and Jordan Moss
Norwood's popular Foodtown supermarket which was razed in a suspected incident of arson at the end of 2009 is back in business.
The store, now 50 percent larger with many more offerings, has taken up two neighboring storefronts that were home to a diner and a dental office that were also destroyed in the blaze.
"We expanded the store, we have a bigger seafood department, bakery department, produce department, and we have expanded the deli," said Noah Katz, a member of the family that has owned the store since 1956 Read more
Proposed budget cuts could shut down 105 senior centers citywide this year, 22 of which are in the Bronx, including the Sister Annunciata Bethel Senior Center, also known as the Bedford Park Senior Center, and the Van Cortlandt Senior Center.
Local politicians are gearing up for a fight, while regulars at the Bedford Park center, on East 204th Street near Mosholu Parkway, emphasized how devastating the loss would be.
Erneszstin Bakos, an 89-year-old member and volunteer for the center, works at the front door, greeting the 60 to 70 seniors that attend the center daily. "I love this place," she said. "It's my second home."
"I'm so happy here! You get to meet people and make friends. It gets you out of the house and keeps you connected," Isabel Cales said, adding that she has learned how to use the computer at the center. "Where else would I get the chance to do that?"
In addition to computer classes, the center offers a variety of activities and programs for seniors, such as bingo, movies, crochet, knitting, painting, and exercise classes.
"This is the only place where I'm not depressed," Ramonita Marrero said. "Here you get to enjoy company, express yourself, play games, and ease your mind." Read more
By Alex Kratz
As the seconds ticked down to zero in the Walton Campus's thrilling 57-53 home court victory in the first round of the boys basketball city tournament, fans, coiled from the intensity of the game, rushed the court, hugging players and coaches and each other. A group of students formed into a circle centered with spontaneous dancers near midcourt.
They chanted: "Wal-Ton! Wal-Ton! Wal-Ton!"
None of these students attend Walton High School, which, like most large schools in New York City, was phased out in 2008 and gradually replaced over recent years by five smaller schools.
These days, Walton is only the name of the building and campus these schools inhabit. Aside from the building's walls, sport is the only thing that brings students together as a community.
"When the DOE broke up all the schools, the one thing they didn't think about was school spirit," said Eric Swillinger, Walton's coach and athletic director. "The last bastion of school spirit is campus athletics."
Inside Walton's cramped gym, that spirit manifested itself and carried the Wildcats to its first home playoff victory in Swillinger's 12 years working at the Kingsbridge Heights campus.
The Wildcats took an early lead that evaporated in the second quarter as their opponent, the Jaguars, a team made up of two Brooklyn schools (Global Studies and International Studies), stormed back and took the lead midway through the third quarter.
During a timeout, an animated Swillinger implored his players to protect their home court. John Davis, the father of John Davis (the fourth), a junior at High School for Teaching and Professions (TNP), wasn't worried. "They're going to take it," the elder Davis said.
Sure enough, the longer, more talented Wildcats, who finished the season 11-7, began forcing turnovers and getting easy buckets, igniting the crowd in the process. Davis hit a three-pointer to break a 42-42 tie. The Wildcats stretched the lead to seven, but the Jaguars refused to give up and whittled that lead down to one with 30 seconds left. Walton would hold on by playing tough defense and making clutch free throws.
Then, they danced as one campus, one community. "Wal-Ton!"
"It's a wonderful feeling," said point guard Bryan Barahona, who attends TNP. "It can't get any better than this."
He might be right. For Bryan and his teammates, most of whom will not go on to higher levels of competitive basketball, it may never get any better than an opening round victory in front of a raucous home crowd — a victory that kept their season and hopes alive. (The Wildcats play fifth-seeded High School for Graphic Communication Arts in Manhattan on March 1.)
Most of Swillinger's players attend either TNP or Discovery High School, but it doesn't matter, they all get along.
"We're all brothers," said Jovanni Rodriguez, a junior at Discovery. The team chemistry and the crowd, "helped us out a lot," said Discovery freshman Bernard Edwards.
Clement Roach, an art and graphic design teacher at TNP, often takes photos at Walton sporting events. "They all go to different schools, but through sports, they're able to synchronize and gel and come together as a team," he said during a break in the action. "That's the beauty of sports."
By Jordan Moss
Monsignor Patrick Boyle, the folksy former pastor of St. Brendan's Church in Norwood, died last week at the ageof 70 after a battle with cancer.
Boyle, a Bronx native, spent almost 30 years at St. Brendan's—first as a priest and then as pastor from 1987 to 2002.
Though he spent the nine years until his death as pastor of the Church of the Resurrection in the Westchester town of Rye, Norwood residents will remember him as one of their own. Forty of them packed a chartered school bus up to Resurrection for a Mass of the Holy Eucharist last Friday, the evening before the funeral Mass.
Boyle had a plain-spoken common touch. Whether he was in the pulpit or in the street, he connected with people in the same low-key but meaningful way. He had a politician's knack for remembering people's names and everything else about them. Everyone who knew him seemed to have a story for how Boyle touched their lives.
"He was known as the kind of priest you can talk to," said the Rev. Thomas J. Mullin, an old friend, who gave the homily at the Friday Mass. Even those who didn't live in the parish would come see him, Mullin said, adding that he was someone whose priority was helping those who came to him regardless of whether or not it was a convenient time.
"The love was in him," Mullin said, adding that Boyle, whom he called Paddy, was an "encourager" and a "listener."
In a 2002 interview with the Norwood News as he prepared to leave St. Brendan's, Boyle's love of the neighborhood shone through. "I love walking in this community," he said. "It's such a vibrant and enthusiastic community." He added: "Every group that comes here — they all bring their own strengths to the community."
Reflecting on his tenure at St. Brendan's, Boyle stressed his interactions with people. He added that he probably performed 2,000 weddings, even more funerals and countless baptisms. "I love those experiences because they're church events, but also family events," he said.
Longtime parishioner Myra Goggins remembers Boyle as a priest of the streets.
"He was always out there," she recalled. "He knew the people. He would walk around the neighborhood to see what was happening, what needed addressing."
Boyle was a staunch advocate for the community and the Bronx. He felt the neighborhood and the borough were often ignored in favor of more affluent areas and he wasn't afraid to tell the police or city officials exactly that.
At a community meeting in 1999 with an official of North Central Bronx Hospital, where services had been cut, Boyle linked concerns about that to the unpopular filtration plant planned for Van Cortlandt Park. "The powers that be don't have a high regard for our community," he said. "If the golden slipper was given out, we would not get that," he said.
He was a fan of and participant in the Northwest Bronx Community and Clergy Coalition, a grassroots group founded in 1974 by Jesuits at Fordham University working with local parishes to combat the arson and housing abandonment that engulfed the south Bronx. "If it weren't for the coalition, the story up here would be a lot different than it is today," he said in 2002.
In 2003, Boyle returned for a ceremony naming a Head Start Center in a former synagogue on Hull Avenue in his honor. He came back to the neighborhood often and supported local institutions, like the Part of the Solution soup kitchen in Bedford Park.
"He was just so much a part of our lives," Goggins said. "His heart was always in St. Brendan's."
–Jeanmarie Evelly contributed to this story.
By Alex Kratz
The corner of Kingsbridge Road and Davidson Avenue in front of the Kingsbridge Armory is now "Phyllis Ivonne Reed Plaza." (Photo courtesy Councilman Fernando Cabrera's office)
The more Allison Richardson sees and hears about her mother Phyllis Reed's impact — on the lives she touched and the community she loved — the more she feels guilty.
In the years leading up to Reed's death in the fall of 2009, Richardson, an only child, tried in vain to keep her mother close and safe during her battle with cancer. Mostly, she just wanted to spend time with her mom. But Reed was often too busy empowering young people to chase their dreams, fighting for the rights of the disadvantaged or tending to her beloved public garden in the shadow of the Kingsbridge Armory.
Richardson resented this until recently, when she realized, her mother "fed and thrived on other people's dreams," she said.
Last week, thanks to the efforts of Councilman Fernando Cabrera, the city officially recognized Reed's indelible impact by re-naming the corner of Davidson Avenue and Kingsbridge Road "Phyllis Ivonne Reed Plaza." The signage hovers over Reed's Armory plot like a guardian angel.
When Richardson spoke at the ceremony on a sunny Friday afternoon, she talked about how she felt guilty for trying to keep her mother away from the community work she did. But, "Now, I get it," she said. She added later, "You guys are what made her get up every day."
Reed believed the Kingsbridge Armory, a long-vacant and enormous brick structure, could be a transformative resource for the area. Several speakers at the event touched on her affection for the Armory and how it was incumbent upon them to make smart use of it.
"We all stand on her back right now," said Desiree Pilgrim-Hunter, who worked alongside Reed for years as part of the Northwest Bronx Community and Clergy Coalition, an activist group that has long fought for the responsible redevelopment of the Armory. "She has given us work to do."
Assemblyman Jose Rivera said whatever happens to the Armory, it should be called the "Phyllis Reed Center."
Cabrera said people will see Reed's name above her garden and ask about her and hopefully find inspiration. "She didn't just plant a garden," he said. "She planted seeds in all of us."
By Rachel Sander and Alex Kratz
A pair of local fires last week, one at a nail salon near Gun Hill Road, the other at a women's shelter on the Grand Concourse, inflicted damage to businesses and injuries to at least two small children and a firefighter. Fortunately, no one died and the damage was limited.
The first fire started last Thursday afternoon, Feb. 17, at New Sweety nail salon on DeKalb Avenue, near Gun Hill Road. Fire Department officials said the fire started in New Sweety's basement, but the cause is still undetermined.
The next day, Friday, Feb. 18, sometime after noon, a fire broke out in an apartment at Concourse House on 196th Street, a transitional housing shelter for single women and children.
Two young children, ages 2 and 3, were trapped inside the apartment when an off-duty firefighter from Ladder 61 went into the building and tried to douse the flames with a fire extinguisher. Firefighters from Ladder 56 followed up and rescued the two kids. Their mother was wearing a towel outside of the building when they arrived.
Deputy Chief Kevin Scanlon said the fire was still under investigation. He said the two children were taken to Jacobi Hospital after suffering smoke inhalation.
New Sweety customer Laila Octave said she was waiting to get her toenails painted when she saw flames in the back of the salon. Octave, standing on the sidewalk in the flip-flops the salon provides its customers, remembered she heard someone yell "Fire!" and that the business owner, Wang Dong, tried to put it out.
"When the flames turned black, I ran," she said. Next door at Hair Professionals, customers also evacuated due to the smoke fumes. Many customers had to leave mid procedure as well and could be seen on the opposite side of the street with rollers in their hair, half dried nails, or one waxed eyebrow.
After the fire was extinguished, customers were able to get their belongings. Octave said that, luckily, her Ugg Boots did not suffer much damage.
Fire officials said that because the cause of the fire was still underdetermined, the building's electricity needed to be cut.
Abdo Sharhan, the building owner, said several other local businesses share a basement with New Sweety, including Hair Professionals, B&J Laundromat, Sharon's Flower and Gift, Candy and Grocery, Four Brothers Pizza, and Gold Plus. All lost power that day. Since then, temporary power was restored, but the stores still have no heat or hot water.
Sharon Cho, owner of Flower and Gift, said she has been able to remain open without incident. But other businesses haven't been as lucky. Hair Professionals owner Juliana Elliot said she has had to cancel many appointments. "It's very hard, we are struggling," she said, adding that she doesn't know if she will be able to remain open.
New Sweety nail salon will remain closed for renovations until further notice.
By Alex Kratz
Earlier this month, inside Mosholu Montefiore Community Center in Norwood, local residents and traffic engineers stood over maps of Gun Hill Road, one of the city's most congested corridors, and brainstormed ideas. Anything that might ease the flow of traffic or increase pedestrian safety was on the table.
The brainstorming session followed a presentation of traffic data collected by the city's Department of Transportation (DOT), which is using federal funds to get to the root of the congestion problems on Gun Hill Road and hopefully come up with some solutions.
The presentation basically reenforced what local residents have long observed: traffic on Gun Hill Road is bad. At its worst, the corridor from White Plains Road to Jerome Avenue looks like a still photo of a parking lot.
After the presentation, Karl Sticker, a retired traffic engineer who lives in Woodlawn, said simply, "This is going to be hard to solve."
Stricker batted ideas back and forth with project manager Kol Gjelaj, who is also heading an identical project on a congested stretch of Broadway in Brooklyn.
"Another lane during peak hours would be huge," Gjelaj said at one point. Stricker wondered if a plan to eliminate parking during peak hours would fly. "Depends on how much people scream at us," Gjelaj replied.
Revamping the parking regulations, installation of left- or right-hand-only turn signals, making some side streets into one-ways, synchronizing the lights better, moving bus stops or re-routing bus routes. Everything is in play, Gjelaj said.
Jay Shuffield, a member of Community Board 7 who attended the meeting said he's happy something is being doing, but he's not sure how effective it's going to be. His biggest concern is that the DOT is going to look at each intersection individually, rather than as the Gun Hill Road corridor as a whole. "Just because you fix one intersection doesn't mean you won't cause more problems elsewhere," he said.
Gjelaj said the DOT would take all of the input from the brainstorming session, analyze more data and hopefully unveil its recommendations for solutions "before summer."
By Jeanmarie Evelly
Bronx Councilman Fernando Cabrera introduced a bill in the City Council last week that aims to protect tenants against landlord abuse by informing them of their rights under the law.
If passed, the proposed legislation would require landlords and property owners to post an explicit "Tenants Bill of Rights," in a public spot on the premises, and to make sure their tenants are aware of the bill, which outlines laws regulating heat and hot water, eviction, subletting and other sources of tenant-landlord conflict.
"I have personally visited buildings where families are living without toilets, seniors are living without heat, and children are living with mold on their walls," Cabrera said. "The Tenants Bill of Rights are for these very people; people who don't know what their rights are and who need direction on where to go to get help."
Recent protests by tenants who say they live in unbearable conditions — like those of the Milbank properties, 10 Bronx buildings that have thousands of violations among them — have put neglectful landlords in the public spotlight.
The bill proposes civic penalties for failure to post and distribute the Bill of Rights, according to a press release.
"This bill does not aim to inform tenants of every right they have, nor does it seek to serve as the only document they consult when they feel that their rights have been violated," Cabrera said. "But tenants rights needs to be discussed on a larger scale, and this bill seeks to begin that discussion."
By David Greene and Alex Kratz
Police say they are searching for a suspect who shot a 29-year-old man in the ankle last week near the corner of East 197th Street and the Grand Concourse. A police spokesperson said the suspect was identified by the victim, who was taken to St. Barnabas Hospital for treatment and was said to be in "stable" condition.
The incident came three weeks after a shooting nearby on the corner of 194th Street and Marion Avenue that claimed three victims, though each was expected to survive. Police said the Marion Avenue shooting was narcotics related and that cops are now stationed on the corner for the time being.
Police said the two men involved in the Concourse shooting had been embroiled in an ongoing dispute.
By Rachel Sander
After almost a year of being closed for renovations, the Mosholu Post Office on Jerome Avenue will reopen on March 14, according to a spokesperson for the United States Postal Service.
"I'm so happy that it's going to reopen!" local resident Tamara Rivera said. Since the post office closed its doors last April, Rivera said customers like herself were forced to go to other post offices, which were either "too far away or packed with 50 customers waiting in line."
Rivera and others have bided their time since the Mosholu office suddenly and mysteriously shut down for "emergency" repairs last year.
Darlene Reid, a spokesperson for the United States Postal Service (USPS) explained that the ceiling of the Mosholu branch was "leaking and pieces were falling down from the ceiling, which was a safety hazard for employees and customers."
After shutting down, the post office announced it would be six months until they would be able to reopen. Reid said repairs might have taken longer because USPS does not own the building; the landlord was in charge of repairs. She added that "there was a delay because of the spacing of pencil rods in the ceiling. They had to go back in and fix that."
"It has been so inconvenient. I'm a disabled person and about to get knee surgery and I've had to pay for a car to get me to a post office," Jill Rosenburg said. "It's just taken too long."  Other customers share Rosenburg's aggravation. One male customer explained that he switched post offices and got a P.O. box at another post office because it has taken so long.
Reid confirmed that the branch will reopen March 14. For customers, it will not be a day too soon.
"It's going be great with all this bad weather," said Mariagoretti Ibe. "Having the post office open will make it so much more convenient."
While the Mosholu Post Office is reopening, other Bronx branches might not be so lucky.
"The public should know we are looking at stations and branches nationwide and in the Bronx for closures," Reid said. "The volume of mail is plummeting and we need to save money any way we can and one way we can do this is by consolidation."
According to the USPS, "by law, post offices cannot be closed for solely economic reasons. Proximity to other post offices, stations or branches as well as expanded access locations are key to any decision." Reid explained that there are internal studies being conducted now to evaluate which post offices will be closed.  "It's a 57-step process," she said.
Bronx Councilwoman Annabel Palma had an official response to the proposals of Mayor Bloomberg's latest budget, which contains large cuts to many services constituents rely on —including $300 million to the city's social service programs.
"In order to appropriately address New York City's dire fiscal realities, visionary leadership and a commitment to shared sacrifice are necessary," Palma said in a statement issued last week. "Unfortunately, today's Preliminary Budget Proposal reveals that the Administration has failed on both accounts."
Palma, who serves as chair for the City Council's General Welfare Committee, said she was particularly concerned by proposed cuts to childcare subsidies for some 16,624 children, as well as what she called "devastating" cuts to funding for the Department of Homeless Services.
"These cuts will bring down New Yorkers one dollar at a time," she said.
Bloomberg and the City Council have until the end of the fiscal year, or June, to negotiate and finalize a budget.
By Jeanmarie Evelly
Congressmen Jose E. Serrano and Eliot Engel, representing the Bronx, were both given stellar marks from the League of Conservation Voters, a political advocacy group that rates legislators based on how they vote on environmental issues.
Both Engel and Serrano scored a 100 percent rating from the group, which looked at the House members' track records on legislation related to the Gulf oil spill response, offshore drilling, energy efficiency and clean air and water issues.
"We need to be more vigilant than ever to make sure we have a healthy, clean environment for our children and grandchildren," Engel said in a press release.
"My voting record on the environment is a particular point of pride for me," Serrano said in a statement. "The Bronx has lost a great deal over the years, but in recent times we have made great progress on reclaiming and restoring a variety of parks, green spaces and wildlife areas."
According to the League of Conservation Voters' website, 119 members of the House of Representatives earned the 100 percent rating, while 81 others scored a zero.
By By Jeanmarie Evelly
Unless you've suffered from one yourself, you may not be familiar with so-called "chronic wounds" — ulcers, sores or other ailments on the skin that won't heal. The medical condition, however, is increasingly common, as the population ages and the number of new diabetes cases continue to rise. This week, Be Healthy! sat down with Dr. Larisa Shpitalnik, of Montefiore Medical Center's Wound Healing Program, to learn a little more about the condition.
Q: What, exactly, is a chronic wound?
A: There is no certain definition for a chronic wound. A simple definition would be wounds that last more than three months, but I wouldn't blame time—it's actually wounds that fail to heal, for a lot of different reasons.

Q: What illnesses cause these types of wounds?
A: There are thousands of reasons. Systematic diseases, like diabetes. Chronic wounds include lower extremity wounds, diabetic ulcers. Diseases like sickle cell and lupus, a lot of other conditions can predispose someone for a wound. Patients who are immobilized [can get bedsores].
Q: How common are chronic wounds, in the Bronx specifically?
A: It's pretty common. If you take a look at our demographics in the Bronx, we have more diabetes compared to other populations. Also, age — we have 35 nursing homes around.
Q: What are the complications that can arise from an untreated wound?
A: If you ignore wounds, you are actually ignoring the reasons for the wound—not just that the wound should be healed, but the systematic disease behind it. The wound is just what we see, just the top of the iceberg, but there is a huge amount of information behind: why did it happen? If you ignore it, you ignore that bigger problem.

Q: What is the healing process like?
A: Wound healing takes a long time, and it can be frustrating. Again, [you have to start] with [a patient's] baseline treatment. If a patient comes in, you have to take care of their diabetes first—if they don't, after a month or two months, [the wound] doesn't get better, and then they come back. We have to work with their primary care physician to help them treat their diabetes.

Q: What kind of treatment do you use for the wounds themselves?
A: We provide surgical treatment, and treatment of infections.
Q: What else would you like our readers to know about what you do?
A: I would just like to let people know that we have this program. I think we under-diagnose chronic wounds, especially during outpatient care. There's not that much information out there about this. We have inpatient and outpatient care. We're trying to do everything to help as many people as possible.
Editor's Note: To find out more about Montefiore Medical Center's wound healing program, call (718) 920-7092.
By Jeanmarie Evelly
A local fitness program that helps teens combat obesity was awarded a $150,000 grant last week to expand its services.
The B'N Fit program, run by Montefiore Medical Center, received the funding from The AstraZeneca HealthCare Foundation as part of the pharmaceutical company's "Connections for Cardiovascular Health" program.
B'N Fit helps adolescents lose weight and embrace a healthy lifestyle through after-school classes that are one part physical exercise, one part nutrition classes. The program is free to eligible young people between the ages of 12 and 21.
Directors of the program say the money will be used to broaden the B'N Fit website to be more interactive, and to increase participation in its yearly health walkathon.
By Lulaine Comprere
Former schoolteacher and longtime northwest Bronx resident Mary Mullen died on Monday morning when a fire confined to her third floor apartment on Valentine Avenue ended her life. She was 82 years old.
"It's the end of an era," said Maria Shkreli, owner of the building. "She has been here for about 30 years and whenever I look at old pictures of the building I think of her and the neighborhood around that time."
A spokesman for the fire department said they were still investigating the cause of the fire that broke out around 2 a.m. in Mullen's apartment at 2445 Valentine Ave., on the corner of 192nd Street. It took about half an hour for 60 firefighters to end the blaze and no one else was injured, the spokesman said. Read more
By Jeanmarie Evelly
The Department of Education voted this month to close down nearly two dozen schools throughout the city due to poor performance, a controversial decision that's drawn outrage from students, teachers and parents alike.
Included on the list of closures is John F. Kennedy in Marble Hill, which serves a number of students from across the northwest Bronx and is one of the last large high schools left in the borough. The school will be phased out starting next year and close completely by 2014. It will be replaced by two smaller schools.
The DOE has been shuttering large city schools that it deems failing since Mayor Bloomberg took control of the agency back in 2002. This year, eight of the 22 schools slated for closure are in the Bronx.
Kennedy has long been plagued by poor student performance and dismal reviews from the city — it received two C's and a D on the DOE's "report card" the last three years — and the school had a graduation rate of just 46 percent last year. Read more
By Alex Kratz
Following the discovery of trolley tracks beneath the surface of Webster Avenue, the Department of Environmental Protection is exploring new options for routing a waste water pipe from the Croton Water Filtration Plant in Van Cortlandt Park to the South Bronx.
Critics say it's another case of the DEP mismanaging the massive and bloated filtration plant project, which has tripled in cost to nearly $3 billion, a portion of which is footed by hikes in water rates. DEP officials say re-routing the waste water pipe, or "force main," will actually save time and money.
DEP spokesman Michael Saucier said they had hoped to have the force main completed by this spring, but are now aiming for the fall of 2012. "The changing of the route of the force main project is exactly why we do testing in the first place—to make sure the project gets done in the most efficient and cost effective way possible," Saucier said.
The original plan was to weave the force main down Bainbridge Avenue to Webster Avenue, where it would travel south all the way to the Hunts Point Wastewater Treatment plant. The distance would have totaled seven miles.
Though the new route has yet to be determined, the DEP says the new plan is to connect the force main to the Wards Island Wastewater Treatment Plant, which would only require three miles of piping. Read more
By Jordan Moss
Former State Senator Guy Velella, virtually the only Republican representing the borough at any level of government during his entire legislative career, died of lung cancer on Jan. 27 at the age of 66.
Following a 10-year stint in the state Assembly, Velella represented a large part of the east Bronx and sections of the northwest Bronx in the state Senate from 1986 to 2004, when he resigned after being accused of taking bribes from contractors. He later pleaded guilty and served half of a one-year prison sentence.
Velella was chair of the borough's Republican Party in which he was the only elected official. He survived in a heavily-Democratic district where Republicans were only about a quarter of the electorate, by bringing home the bacon and forging a non-aggression pact with local Democrats.
He formed a nonprofit, North Bronx Westchester Restoration Association, which doled out state funds to other local nonprofits.
Velella, who lived in Morris Park, represented a part of Norwood before a redistricting that led to most of the northwest Bronx being included in a single Senate district – the 33rd. Assemblyman Jeffrey Klein succeeded Velella in the Senate.
Velella is survived by his wife, Patricia, five children and several grandchildren.
By Selim Khan
Dennis D'Alessandro, DeWitt Clinton high school's varsity baseball coach, isn't a huge fan of the PSAL's decision to limit the number of pitches varsity pitchers can throw per outing next season. "I can't understand why the city council wants to make the PSAL their plaything when there are other things to worry about such as playing field conditions," he said in a recent interview.
Still, D'Alessandro must play by the new rules, which are simple: varsity pitchers can throw a maximum of 105 pitches in one outing. A pitcher would then not be able to throw for four days. If a pitcher throws fewer than 25 pitches, he can pitch on consecutive days.
Two city councilmen, the Bronx's Oliver Koppell and Lewis A. Fidler of Brooklyn, were the catalysts behind these guidelines, saying the stress of high pitch counts were causing too many injuries to young arms. With their urging, the city studied pitch counts this past season and will impose pitch limits for the upcoming season.
D'Alessandro says that resting pitchers has always been important. Pitch counts have been kept, but varied for each pitcher.
"You have to be able to trust your pitchers," he said. "They have to be honest. The only hero is a sandwich." None of his pitchers have experienced a major arm injury, he says. In fact, he says, ankle injuries due to poor field conditions pose a more common threat for his players.
Although most coaches are not in favor of being told how to manage their pitchers, the statistics support the city's concern for the long-term health of pitchers.
According to a 2008 article in the Houston Chronicle, Dr. James Andrews, a highly respected orthopedic surgeon, performed Tommy John surgery on 19 high school aged pitchers or younger between 1996 and 1999. It spiked to 146 between 2004 and 2007.
Changes in regulations will force coaches to adapt, D'Alessandro says. More pitchers need to be carried. Fortunately, D'Alessandro has a student population of about 5,000 to choose from.
Pitchers have to change their approach too. Instead of going for strikeouts, D'Alessandro believes pitchers "will have to pitch to contact." D'Alessandro is in the enviable position of having his top two starters returning, Joaquin Dejesus and Jean Allende. Asked if his pitchers are at all concerned about pitch limits, D'Alessandro says simply, "They don't care, they just want to compete."
Aside from keeping his own pitchers' pitch counts this season D'Alessandro will also have to keep track of opposing teams' pitch counts as well. In addition, umpires will be required to track the number of pitches thrown by both teams. Let the controversy begin when coaches and umpires disagree on numbers.
By Jeanmarie Evelly
New Gov. Andrew Cuomo's proposed budget for this fiscal year hacks away at funding for all state agencies and local governments, but the axe fell particularly hard on the state's health spending — including unprecedented cuts to the Medicaid program.
Medicaid provides health care for low-income and disabled New Yorkers, and nearly 21 percent of residents in the Bronx rely on it for their medical coverage, according to the Department of Health — more than in any other borough.
Cuomo's budget, which he unveiled on Feb. 1, would reduce the state's Medicaid spending by $2.85 billion.
"This is an extremely drastic cut. The most drastic that's ever happened before," said Robert Lederer, a research and policy analyst for The Bronx Health Link. Since the state's Medicaid funds are matched by the federal government, the total funding would be about double what the governor's proposed. "You just can't cut that much without injuring," Lederer said.
Cuomo's budget did not detail where, exactly, the money would be stripped from. He's left that in the hands of a Medicaid Redesign Team, which has until March 1 to come up with solutions to cut back spending.
That could mean the cutting back of services for Medicaid recipients, Lederer said. New York State is one of the few in the country that offers so-called "optional" Medicaid benefits, which include prescription drug, dental and eye care coverage, which some have proposed eliminating to save money.
Other ideas to cut costs include denying emergency care for undocumented immigrants and covering fewer low-income pregnant women by lowering the income level that's required to qualify.
Local health institutions could also be hit if the Redesign Team decides to reduce the reimbursement rate for Medicaid patients. "Any of these cuts could be really devastating to the Bronx," Lederer said.
Cuomo has cited soaring spending and "years of unsustainable growth," as his reason for targeting the program. "We simply cannot afford to keep spending at our current rate," the governor said in a statement. "Just like New York's families and businesses have had to do, New York State must face economic reality."
But Lederer says there are other ways the state could cut back, like making the Medicaid enrollment process more efficient or focusing on areas of health spending like prescription drug costs. "There are other strategies that can lower costs without injuring services and access to care," he said.
By Jeanmarie Evelly
Soon, you'll have to think twice before you light up a cigarette at the beach, or when taking a stroll through your local park. The City Council voted in favor of a resolution last week that forbids smoking in both places.
The ban is an extension of the city's Smoke-Free Air Act, which banned cigarettes in bars and restaurants back in 2002. Smokers who take up their habit in public parks, beaches or outdoor plazas can be slapped with a $50 fine from the Parks Department, according to the new bill, which will take effect 90 days after Mayor Bloomberg signs it.
"It's stupid," said smoker Jeremy Kohler, as he stubbed out a cigarette on the sidewalk on East 210th Street. "It's a park. There's fresh air."
Supporters of the ban, which included a number of local organizations and many Bronx City Council members, say it's a key step in reducing the harmful effects of second-hand smoke. "The Bronx has one of the highest asthma rates in the whole city," said Juan Rios, of the Highbridge Community Life Center, which is teaming up with the Bronx Smoke-Free
Partnership to raise awareness about the dangers of smoking. "Hopefully the legislation will give us sanctuary for nonsmokers, and also smokers who are trying to quit."
By Rachel Sander
Perry Avenue Family Medical Center, on Perry Avenue off East 204th Street, was burglarized last week.
The thief or thieves made off with laptops, security cameras, medical supplies, and $80 to $90 in cash, according to Dr. Kishore Ahuja and his wife, Dr. Rita Ahuja, who have been running the center for the past 30 years and say they've never had any problems with break-ins before.
Sources say the robbery took place sometime on Thursday night, Feb. 3.
Phone lines at the facility were disconnected, cabinets were smashed, and doors were taken off their hinges. Televisions and desktop computers were not stolen, however, which lead Dr. Rita Ahuja to think that this may have been an act of vandalism by someone holding a grudge, she said.
The medical center break-in comes on the heels of a rash of local church break-ins and burglaries.
By Alex Kratz
Sal Calce, owner of Sal's Pizzeria on Bainbridge Avenue in Norwood, beamed as he talked about how his restaurant, which has called this neighborhood home for the past 31 years, earned an "A" grade during its last inspection by the Health Department.
Even without speaking to Calce, you would know this information before stepping into his establishment because a Health Department placard emblazoned with a big blue "A" is posted prominently on his storefront window.
According to a new policy put in place last summer, all city restaurants are required to post their health inspection grades on their storefronts.
While restaurant owners lament the fines levied by city inspectors each time they come in for an annual visit — "That's how New York gets its money," says Andrea Deliaj, the son of the owner of Napoli Pizza on East 204th Street — many believe it helps bring in customers.
"It lets people know it's nice and clean inside," said Calce, as he geared up for the upcoming Valentine's Day crowds.
Dan Bernstein, deputy director of the Fordham Road BID, agrees and says the Health Department's system gives restaurants the benefit of the doubt.
Every city restaurant is scheduled for an unannounced inspection at least once a year. Restaurants that score an "A" on this initial inspection receives a final "A" grade. If an eatery scores below an "A," the Health Department gives it at least a week to clean up its act before it is re-inspected and given a final grade. Restaurants must post these grades on their store fronts or risk being fined. Owners who disagree with their grade or violations can also ask for a hearing to contest them.
An informal look at local restaurants showed mostly "A" grades, including Napoli Pizza. But the owner of Kennedy Fried Chicken on E. 204th Street, Abdullah Nasar, said he was the unfair recipient of a "B" grade because an employee couldn't produce the store's Food Protection Certificate while Nasar was away.
"B isn't horrible, but I paid the fine," Nasar said. "I should have gotten like an A-plus!"
By David Greene
Defiant Woodlawn Cemetery workers and their supporters recently held a boisterous rally to protest the outsourcing of 23 of the cemetery's 38 caretaker jobs. Cemetery officials say the outsourcing is a necessary cost-cutting move, but workers claim it's payback for publicizing their concerns about discriminatory practices among supervisors.
Now, in an attempt to save their jobs, workers are exploring all options, including legal action and the possible airing of tapes that they say expose discriminatory practices among cemetery supervisors. "We have evidence to show and prove some of the discriminatory practices and documentation of grievances," said one worker who requested anonymity because he feared retribution. The worker said the tapes in their possession could put management in a bad light.
Over the summer, after it hired a firm to investigate workers' discrimination charges, the cemetery fired at least one supervisor and acknowledged that it needed to change its training practices. But minority employees said little had changed and the practices were continuing.
Workers were back protesting at the cemetery on Sunday, Jan. 16. Many of the union supporters in attendance were wearing shirts with photos of Dr. Martin Luther King, Jr., using their day off to protest on the birthday of the slain Civil Rights leader.
Workers from Woodlawn and their union leaders were expected back at the negotiating table with management on Jan. 24.
By Jeanmarie Evelly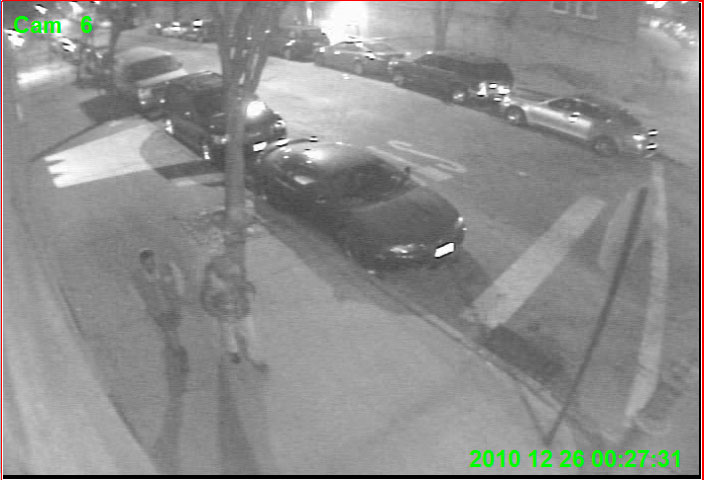 Police are still searching for two suspects they say were involved in the post-Christmas shooting of a 16-year-old boy.
The unnamed victim, a Hispanic male, was shot once in the upper leg during a dispute with two other young men at the corner of Bainbridge Avenue and East 212th Street, in the early morning hours of Dec. 26. The injured boy was removed to Montefiore Hospital and remains in stable condition, according to a spokesman for the NYPD. Read more
By Jeanmarie Evelly
A package of legislation that would strengthen housing laws in favor of tenants was introduced in the State Assembly last week. Though it has the support of several Bronx Assembly members, including Jeff Dinowitz, the bill will likely face an uphill battle in the now Republican-controlled State Senate.
The bill, introduced by Brooklyn Assemblyman Vito Lopez, would renew a number of rent and eviction laws that expire this year. More importantly to tenant advocates, the legislation would repeal vacancy decontrol — the provision that lets landlords enact massive rent hikes at stabilized apartments once tenants vacate them, essentially deregulating rents across the city's housing market.
Similar legislation has successfully passed in the Assembly in years past, but has failed to get approval in the Senate. "This year the Republicans are back in control, which is really bad," said Michael McKee, who runs the tenant advocacy group Tenants PAC and the Real Rent Reform Campaign. "The Republicans are owned by the real estate lobby."
McKee said he and other housing leaders are hoping that the Assembly will put political pressure on the Republican-controlled Senate to get the bills through. "It's a horse trade," he said. "Basically, the Assembly's saying to the Senate: 'If you want x, we want y.'"
Lopez's housing bill could come up for a vote in the Assembly in the next two weeks, McKee said.
By Jeanmarie Evelly
Bronx Borough President Ruben Diaz, Jr., blasted producers of a recent episode of "American Idol" for portraying the borough in a bad light and ignoring all the positive changes in Boogie Down over the past few decades.
In the episode, 16-year-old Travis Orlando, who moved on to the next round after impressing the judges, took camera crews on a tour of the Bronx neighborhood where he grew up. "You have robberies, you have killings, anything you can possibly imagine, it goes on here," Orlando said of the shelter where he lived with his family, which appears to be on the Grand Concourse. The video, complete with a dramatic musical montage, shows shots of liter on the street and ambulances whirring by, sirens blazing.
In a statement, Diaz said he's "disgusted" with the show's treatment of the borough. "Rather than focus on the amazing revitalization the Bronx has seen over the past three decades, the producers of the show chose instead to highlight the negative stereotypes that have plagued our borough for years," he said. "The portrayal of the Bronx by the producers of American Idol in such an extremely negative light is not only shameful, it does not accurately represent how far the Bronx has come."
By Jeanmarie Evelly
Mayor Michael Bloomberg launched a new housing initiative this month largely inspired by the plight of the Milbank properties — the 10 neglected northwest Bronx apartment buildings that have fallen apart since foreclosure began two years ago.
The mayor made the announcement Jan. 8 at Our Lady of Angels Church, in Kingsbridge Heights, before a crowd of Milbank tenants and organizers from the Northwest Bronx Community and Clergy Coalition, who have been fighting for almost a year to draw the city's attention to the deteriorating buildings.
The new "Proactive Preservation" program will essentially allow the Department of Housing Preservation and Development (HPD) to more aggressively identify and inspect distressed properties, intervening to make repairs if necessary, in the hopes of preventing another Milbank scenario from taking place. Read more
By Jeanmarie Evelly
Exercise during the winter months is hard—nothing makes parking yourself inside on the couch all day more appealing than when it's freezing outside. But weeks of inactivity can often mean weight gain and have other negative health consequences.
If it's too cold to head out for a brisk walk or for a loop around the running track, and if you can't afford to splurge on a gym membership, there are a number of exercises you can do at home with little or no equipment to help stay fit, says Manhattan-based personal trainer Lisa Monaco. "Cardiovascular exercise is important to burn calories, fat and keep the heart healthy," Monaco said. "The best cardio exercise to do at home is jump rope. If you don't have enough room, or if you don't have a rope, do jumping jacks. They have the same benefit." Read more
By Jeanmarie Evelly
The local health community lost a pioneer this year with the passing of Dr. Robert Massad, founding chair of the Departments of Family Medicine at Montefiore Medical Center and the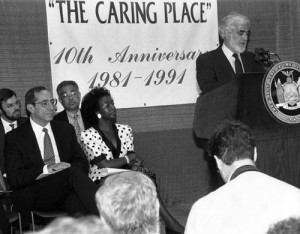 Albert Einstein College of Medicine, who died this past August. He was 75 years old.
More than 100 colleagues and loved ones attended a memorial service for Massad at Montefiore on Nov. 30. Massad started work at the hospital in 1978, where he established the Family Medicine program and launched family health centers in neighborhoods across the Bronx, including locations in Castle Hill, Fordham, Marble Hill, University Avenue and West Farms.
"He helped, physically, to build new centers, and organize the ones that had been built before he arrived," said longtime co-worker Dr. Hal Strelnick. "His passion was to provide primary care just as you would provide it to a millionaire, and to have facilities that were as nice as any private practice doctors."
Massad was also a founder of the Bronx Health Plan, today known as Affinity Health Plan, which provides health care coverage for thousands of low and moderate-income residents across New York City.
Massad retired from Montefiore in 1998. He died at his home in Camino, Calif., on Aug. 10, and is survived by two daughters, Jessica and Rachel Massad.
Photo courtesy Montefiore Medical Center
Dr. Robert Massad (at lectern) speaking at an event with former New York Gov. Mario Cuomo (seated, front row, left) in 1991.
By Jeanmarie Evelly
Local Catholic school St. Ann's, on Bainbridge Avenue and East Gun Hill Road, was burglarized last Friday or Saturday in the second robbery to take place there in the last two months.
In November, a thief broke into the parish building connected to the school and made off with cash, school officials said.
"The first time, they didn't get into the school proper, but this time they did," said principal Cecile Rodriguez, who said she was told by police not to publicly discuss details of the most recent robbery, as their investigation is ongoing. Read more
By Jordan Moss
This is the time of year for the formal, though not required, swearing-in ceremonies of elected officials in their home districts. They are usually for rookie legislators, like the one on Saturday night at the stately Gould Memorial Hall at Bronx Community College for newly minted State Senator Gustavo Rivera, a newcomer politician who is no newcomer to politics, having worked on the staff of other legislators — including Kirsten Gillibrand and Andrea Stewart-Cousins — and on the 2008 Obama campaign in Florida.
Rivera was backed by a star-studded cast of New York Democrats and they all seemed to want to be on hand for the event. Attorney General Eric Schneiderman, U.S. Senator Chuck Schumer, Borough President Ruben Diaz, Jr., former borough president Fernando Ferrer, and many more were there to mark a rare, lopsided victory over the powerful and controversial incumbent Pedro Espada. Read more
By James Fergusson
The Botanical Garden is making progress on its long-delayed new parking garage at Webster Avenue and Bedford Park Boulevard.
When open, the garage, next to the Metro-North Botanical Garden station, on the west side of the tracks, will accommodate 800 cars. It will be open to Garden visitors, but also local residents and commuters who use Metro-North.
"This new parking facility was designed to accommodate the Garden's growing audience," said Nick Leshi, a Garden spokesman, in an email, "but it will also benefit the community in a number of direct and indirect ways. By taking advantage of new Garden membership packages, community residents will be able to park their cars overnight and commuters may use the garage to park and ride." Read more
By Alina Rodriguez
The Celia Cruz Bronx High School of Music is ringing in the New Year with the title "Best Choir in New York City" after winning the Bronx Zoo's inaugural SING! For Wildlife competition. The Hard Rock Café sponsored the event, which featured 250 students from seven schools.
"Besides being a wonderful opportunity to perform, the students were able to see that all the hard work they put in to develop their repertoire, technique, and musicianship really does pay off," said Lisa Gwasda, Celia Cruz's choir director. Read more