Since 1988, the award-winning Norwood News has brought critical local news and information to the northwest Bronx and beyond.
Serving Norwood, Bedford Park, Fordham, Kingsbridge Heights, Van Cortlandt Village, University Heights,Wakefield and Westchester Square the Norwood News is the ONLY source for consistent local news on a variety of neighborhood issues. Rates are EXTREMELY AFFORDABLE and tailored to your thinking.
As a result we have an extremely loyal readership and our advertisers have had tremendous success growing their businesses, organizations, projects and programs.
A Few Items for Prospective Advertisers:
Check out our Norwood News advertising FAQ page here.
Check out our Norwood News media kit here.
Check out where the Norwood News distributes the paper here.
Check out our BRAND NEW Norwood News rate card here.
Check out our advertising size list here.
Below is a visual map of where copies of the Norwood News can be found.
Below is an image of where the Norwood News is distributed by neighborhood.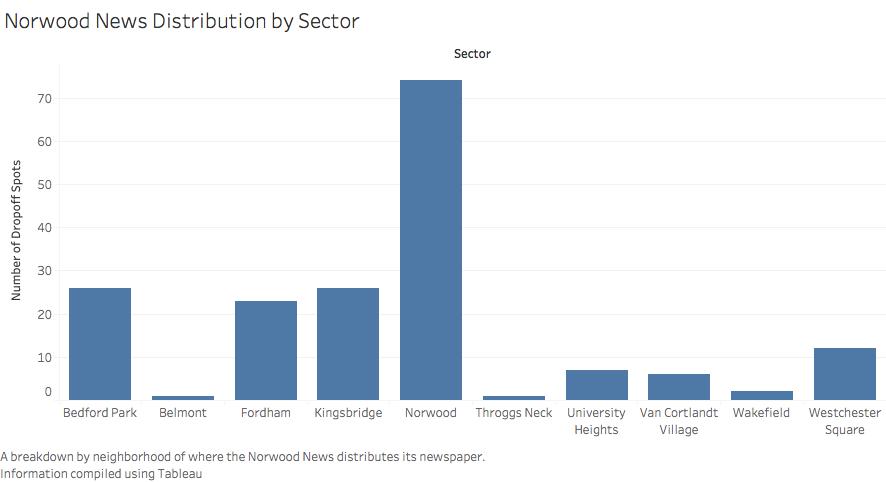 If you have another questions, contact (718) 324-4998 or e-mail David Cruz at dcruz@norwoodnews.org.