About the Norwood News
Welcome to the Norwood News, a bi-weekly community newspaper that primarily serves the northwest Bronx communities of Norwood, Bedford Park, Fordham and University Heights. Through our Breaking Bronx blog, we focus on news and information for those neighborhoods, but aim to cover as much Bronx-related news as possible.
Founded in 1988 by Mosholu Preservation Corporation, a not-for-profit affiliate of Montefiore Medical Center, the Norwood News began as a monthly and grew to a bi-weekly in 1994. In September 2003 the paper expanded to cover University Heights and now covers all the neighborhoods of Community District 7.
The Norwood News exists to foster communication among citizens and organizations and to be a tool for neighborhood development efforts.
The Norwood News runs the Bronx Youth Journalism Heard, a journalism training program for Bronx high school students.
As you navigate this website, please let us know if you discover any glitches or if you have any suggestions. We'd love to hear from you. You can send e-mails to norwoodnews@norwoodnews.org or call us anytime (718) 324-4998.
About the Editor-in-Chief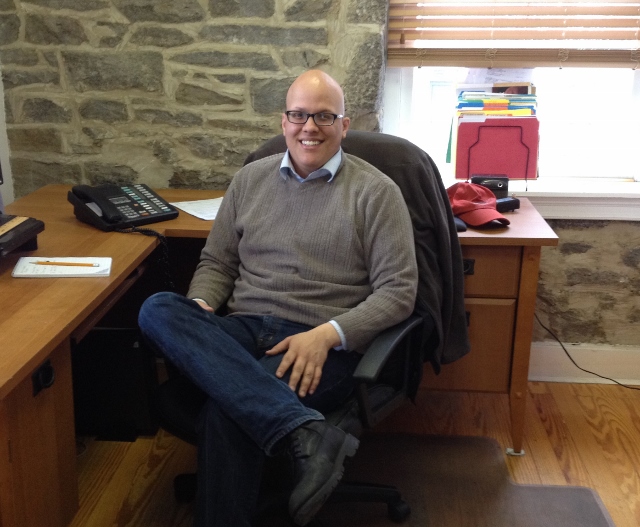 David Cruz has been in the news industry for eleven years, holding several positions at News 12 The Bronx, WCBS 880 AM, and The Bronx Times Reporter. He is a diehard news junkie and community newsman, with an unwavering passion for writing and reporting. Since his high school days, David always wanted to be a news reporter.
His first job was at News 12 The Bronx, working the assignment desk, and tackling plenty of breaking news, in-depth news and stories of the day. He then moved on to WCBS 880 AM, working with a talented group of journalists for five years. While there, David served as a fill-in producer and writer, jumping on pilot's seat as he navigated the midday or PM Drive hours, while managing a team of beat reporters.
Realizing his passions were in print journalism, David took a job as a general assignment reporter for The Bronx Times Reporter, a community newspaper. While sharpening his reporting skills, David truly learned the lay of the land of the Bronx and has never wanted to leave. That was since sealed when he became editor-in-chief of the Norwood News, taking the helm of the nonprofit community paper from newsman Alex Kratz. David has since focused his stories on the communities the paper serves, while also writing in-depth stories that include a heroin crisis in the Bronx.
When he's not editing pieces, calling sources, or attending events, David enjoys spending time with his family, watching movies and killing time watching YouTube.